Coronavirus (COVID-19) Information

Coronavirus disease 2019 (COVID-19) is a respiratory illness that can spread from person to person. The virus that causes COVID-19 is a novel coronavirus that was first identified during an investigation into an outbreak in Wuhan, China.
Recommendations from OSHA and CDC, to aid in preventing the coronavirus may include:
Practice proper infection control and sterilization measures.

Frequently wash hands with soap and water (at least 20 seconds); if soap and water are not available, use alcohol-based hand sanitizer with at least 60% alcohol.

Avoid touching your eyes, nose or mouth with unwashed hands.

Avoid close contact with people who are sick.

Stay home when you are sick, and see a doctor immediately to be evaluated for COVID-19.

If someone becomes infected, insist that he or she fully recover before returning.
Southern University System COVID-19 Dashboard, Click Here
Up-to-Date Notifications:
Quick Facts/Tips:
General Information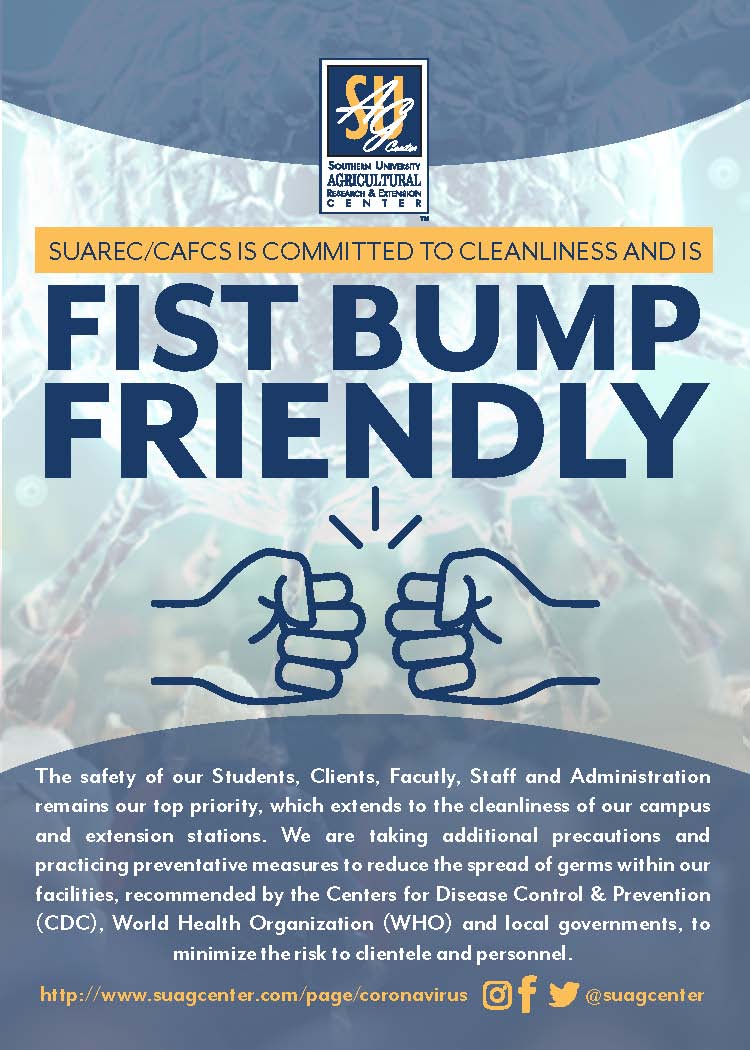 Student Section:
Moodle resources available to SUBR faculty and students. These resources are available on Moodle and may be accessed via self-enrollment.
Resources:
Reference: CDC (03/26/2020) | For more information: www.cdc.gov/COVID19