SU Ag Center Postpones its 2021 Youth Expo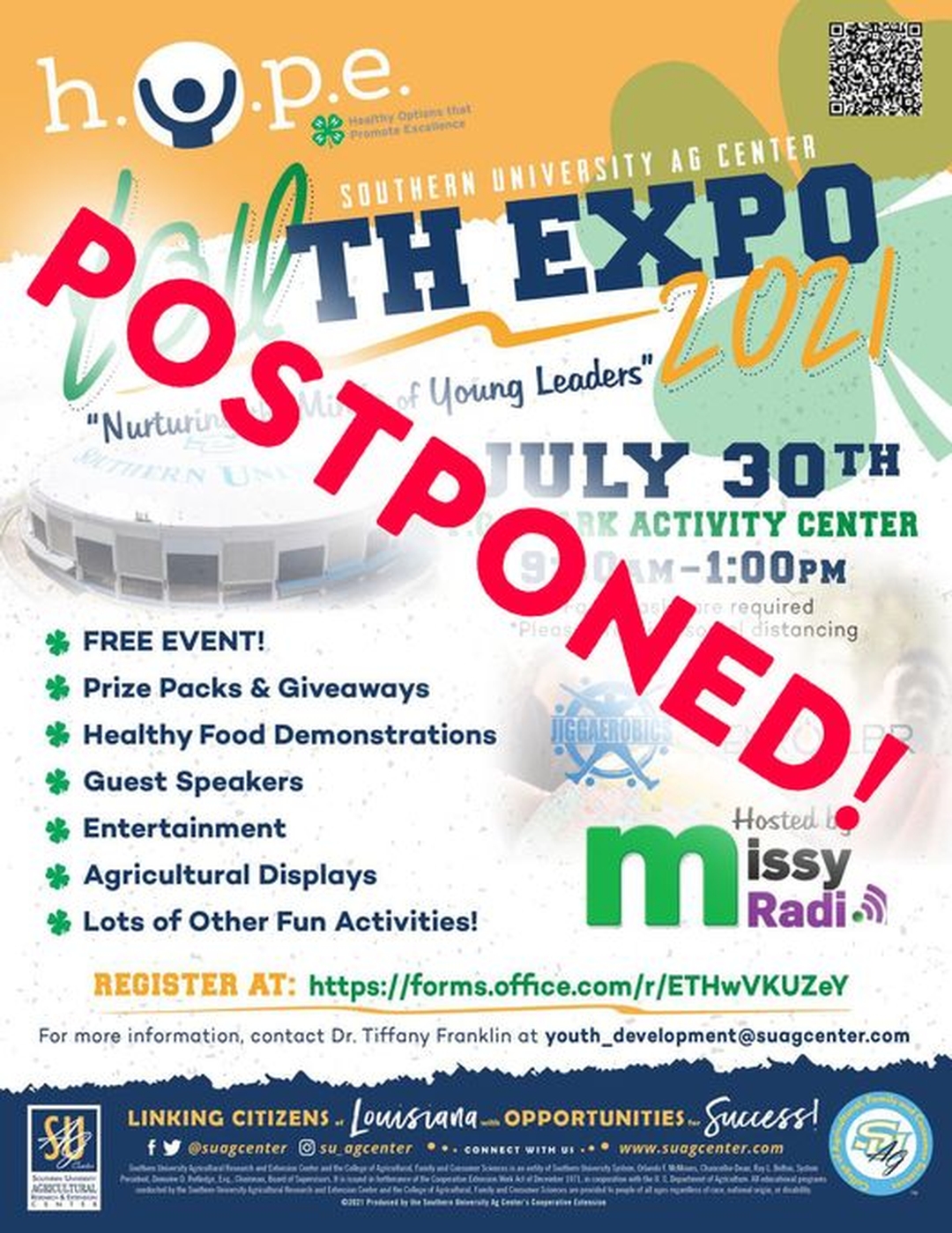 Baton Rouge, La. – The Southern University Ag Center has postponed its 2021 Youth Expo due to COVID concerns.
"After careful consideration, we have decided to postpone the Youth Expo event on July 30th, until further notice," said Dr. Tiffany Franklin, Associate Youth Specialist and Program Leader for 4-H and Youth Development at the SU Ag Center. "With the growing concerns around the pandemic, the new variant of the virus, the health and safety of our constituents, and Louisiana's low vaccination rate, my team and I feel this decision is in the best interest of everyone, especially our youth," added Dr. Franklin.
For more than two decades, the Southern University Ag Center has hosted its Youth Expo with the goal of helping prepare students for success by learning about technology, science, and healthy lifestyles.
Information on the new date and location of the Youth Expo will be shared with the public on our website and official social media platforms.
###