Extension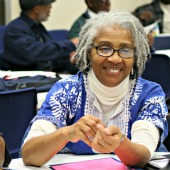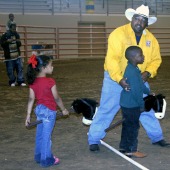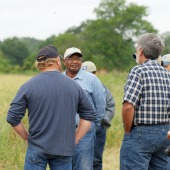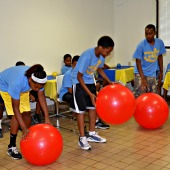 The Southern University Cooperative Extension Program is the outreach arm of Southern University Ag Center. The Cooperative Extension Program has a standing reputation of "Linking Citizens of Louisiana with Opportunities for Success," and building lasting partnerships and programs that help solve problems of the citizens of Louisiana who have limited social and economic resources.
Our committed field agents provide leadership and expertise in many areas and are dedicated to the Ag Center's main objective of improving our citizen's access to positive opportunities through outreach education. For example, small-scale farmers and ranchers are given the opportunity to develop and maintain viable farming operations that are in harmony with the environment. Leaders and residents are taught capacity building skills to enhance the growth and development of business and industrial sectors in order to improve the quality of life of citizens throughout the state. Additionally, families are taught financial management skills and health and nutrition facts that allow them to make wiser, healthier food choices. The Cooperative Extension Program accomplishes its objectives by conducting outreach and educational programs that positively impact their targeted clientele.
Goals and Objectives:
To strengthen the productivity, profitability, and competitiveness of Louisiana's agriculture, forestry, and fisheries while enhancing the environment and wise use of natural resources.
To build leaders and good citizens through youth development.
To implement nutrition, health, family, and community development programs to enhance the quality of life of Louisiana's citizens.
The theme for one of the past National Extension Association for Family and Consumer Sciences (NEAFCS) Annual Conference was "Discovering the Gold." As I reflect on my days as a 4-Her in East Feliciana Parish and compare it to my current position -- Vice Chancellor for Extension, I realize there is still gold to be discovered in the Cooperative Extension Program and more specifically at the Southern University Agricultural Research and Extension Center.
Southern University Agricultural Research and Extension Center (Southern University Ag Center) adapts to a rapidly changing society and improves lives through an educational process that uses research-based information to reach citizens of Louisiana.
We offer educational programs and resources on agriculture and natural resources, economic and community development, youth development, family and human development, diet, nutrition, and health education. Southern University Ag Center reaches people through meetings, workshops, conferences, publications, electronic communication, distance learning, and mass media.
Thousands of Louisiana citizens are reached through the combined efforts of professionals, paraprofessionals, and volunteers in designated parishes throughout the state. The foundation of the Cooperative Extension Program is community-based and family-centered and provides a network of people working together to help other people.
Welcome to Southern University Ag Center and may you "Discover the Gold" as many before you already have, and may you continue to make discoveries as Southern University Ag Center delivers the information and education you need -- where you live and where you work.
Dawn Melion-Patin, PHD
Vice Chancellor of Extension and Outreach
P.O. Box 10010
SU Agricultural Research and Extension Center
Baton Rouge, LA 70813
Telephone: 225-771-2242
Fax: 225-771-2861