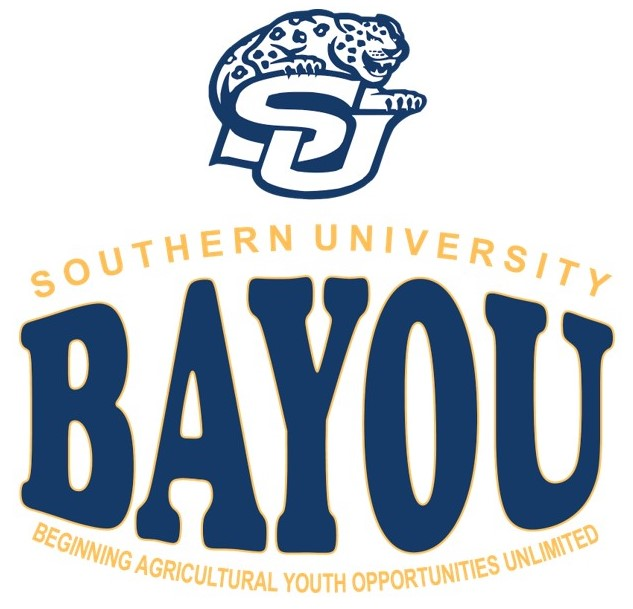 The 2023 Bayou Program will be held June 4 - June 9.



1. What is the BAYOU Summer Program?
The Beginning Agricultural Youth Opportunities Unlimited (BAYOU) Program provides an opportunity for high school students to gain "first hand" knowledge about career opportunities in Agriculture, Family and Consumer Sciences and related disciplines.


2. What is the purpose of the College of Agricultural Family and Consumer Sciences Program?
The major purpose of this program is to stimulate interest in careers opportunities available in these fields of study among high school students.
3. Who is eligible to participate?
Rising high school seniors (have completed 11th grade) and graduating seniors (incoming freshman)

4. What are the academic requirements?Minimum GPA of 2.5
5. Is knowledge of agriculture or family and consumer sciences required?
No.
6. Are there specific courses one should have taken?
Yes. Applicant should have completed or are working on a college preparatory curriculum.


7. Where will I live?
All students will live in dormitories on the campus of Southern University and A&M College.


8. Is there a cost to participate in the program?
No. The program pays all expenses.


9.​How many students will be selected?A maximum of 20 students may be selected to participate in this year's program. The exact number will depend on availability of funds and the number of qualified applicants.


10.​How do I get into the program?
Interested participants
must
submit
a
completed
application
,
copy of an official high school transcript(s)
,
and a
copy of ACT scores to http://bit.ly/40guH6q.
11.When is the deadline for applying?
Applications must be submitted no later than May 1, 2023.


12.​When will I know whether I have been selected to participate in the program?
Applicants will be notified of selections on or before May 15, 2023.