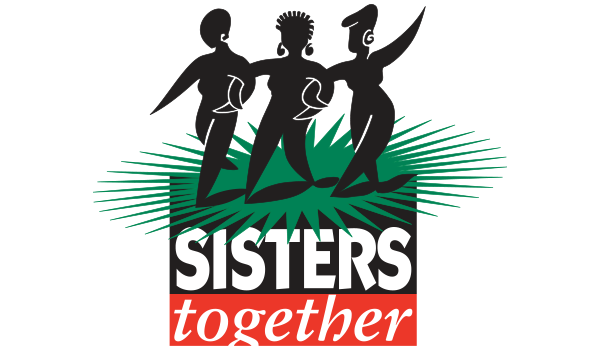 ABOUT
Sister's Together: Move More, Eat Better is a six (6) month nutrition and physical fitness program designed to assist African - American women in their journey to live their best most healthy life. You can join us at our Baton Rouge location, or Opelousas location. Just simply click on the link below, to download the event calendar for your area. Sisters let's get fit together!!
---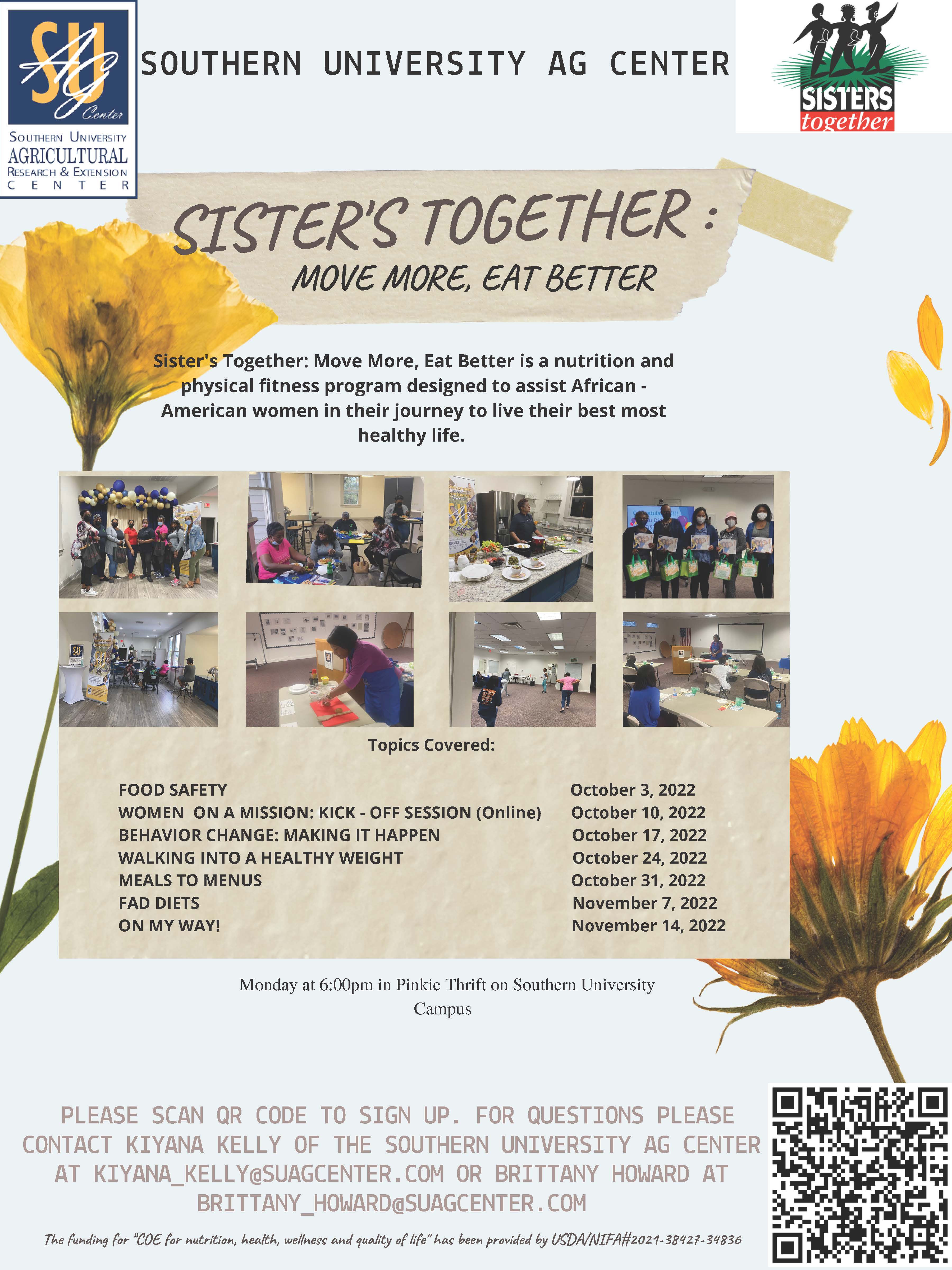 ---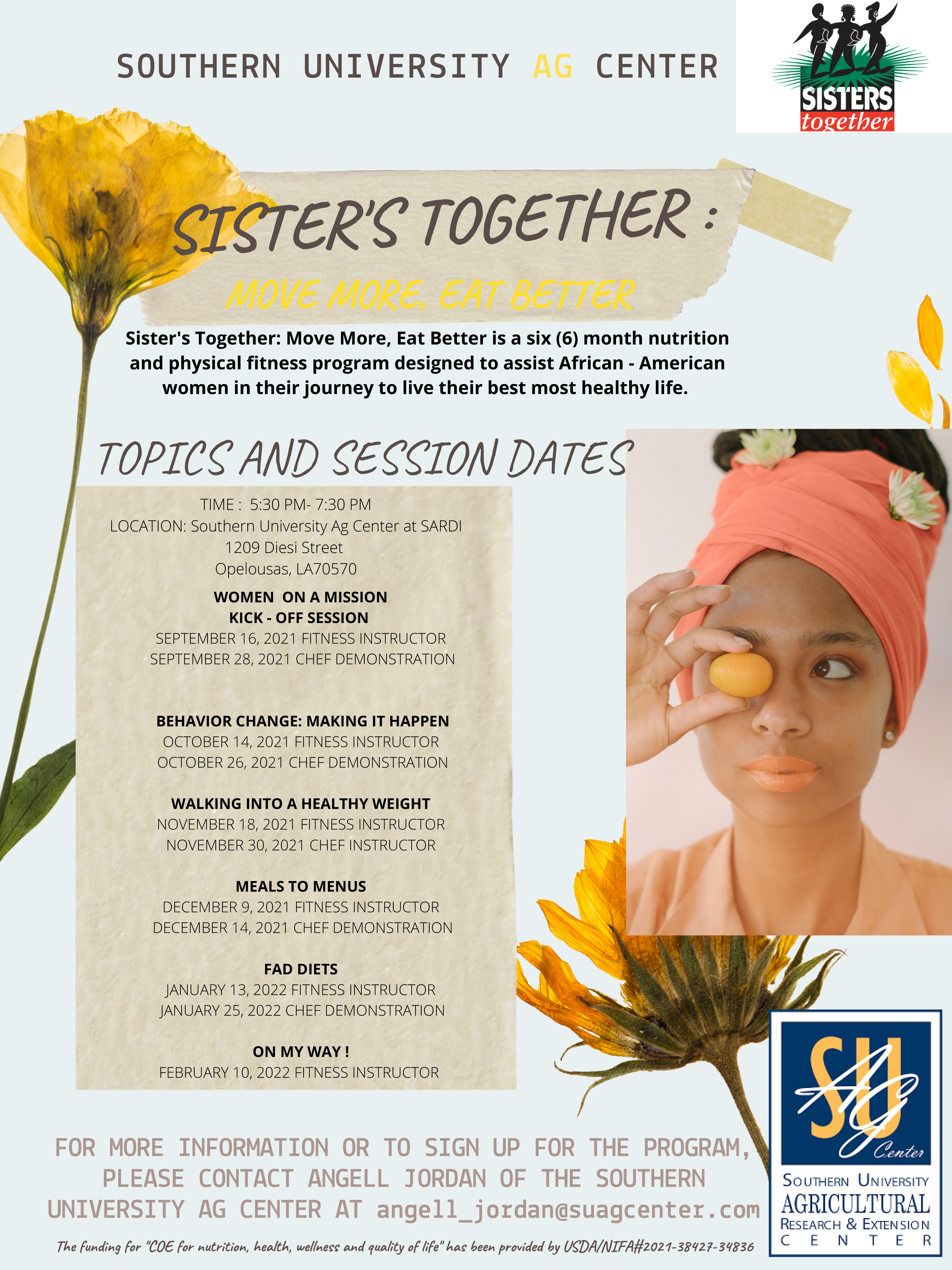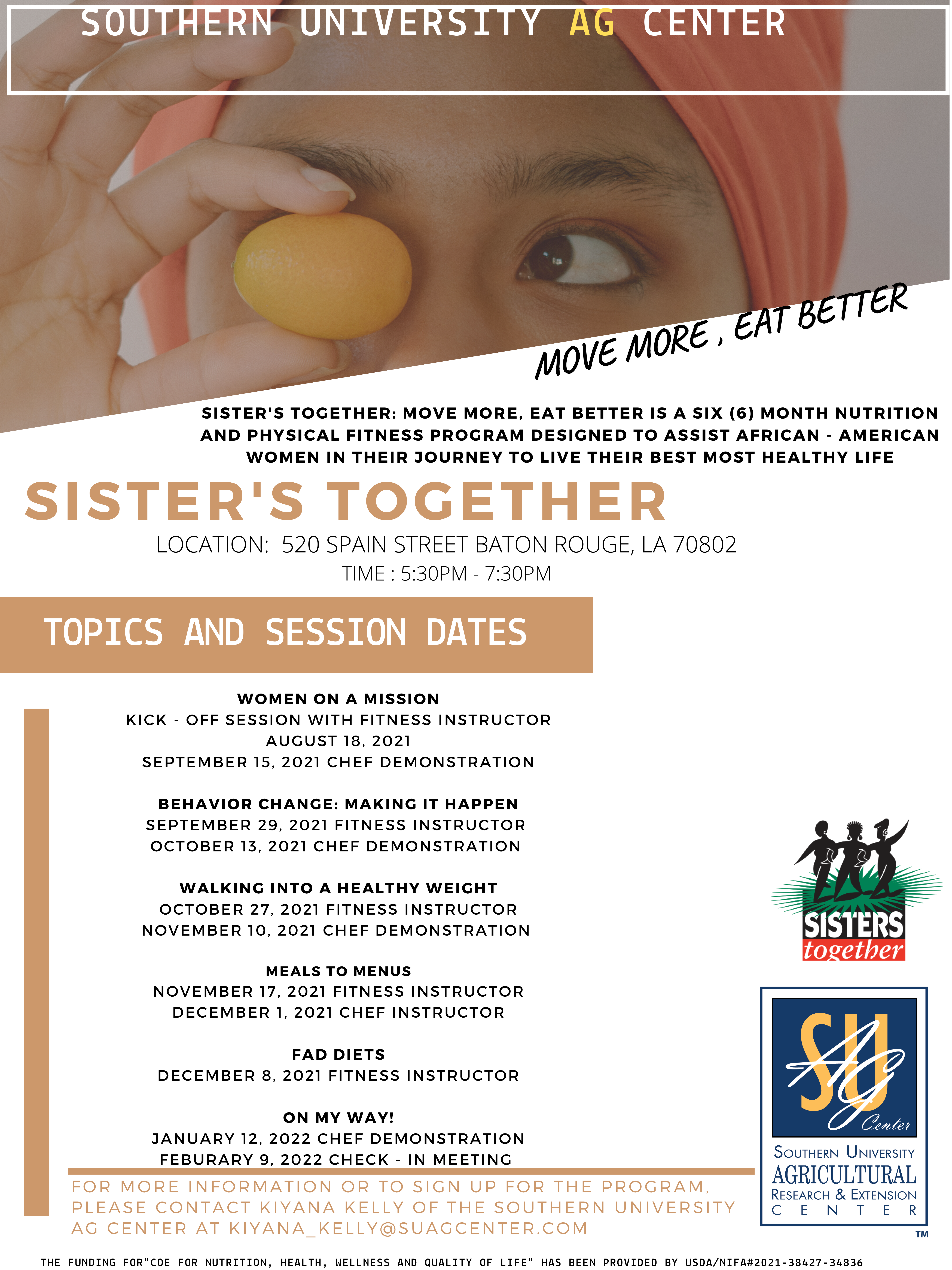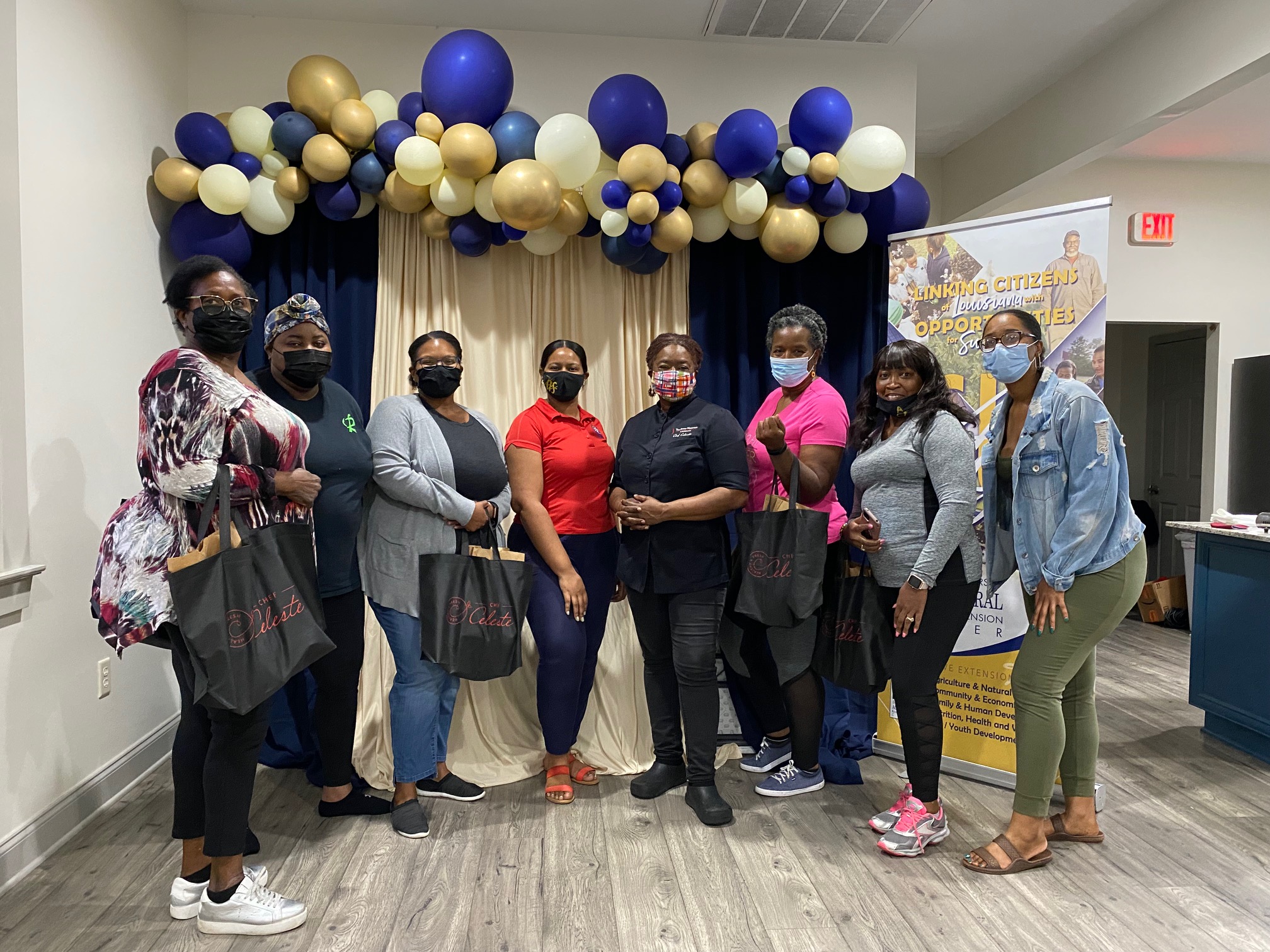 View photos from the 2021-2022 Sister's Together: Move More, Eat Better Programs in Baton Rouge and Opelousas, Louisiana here.
---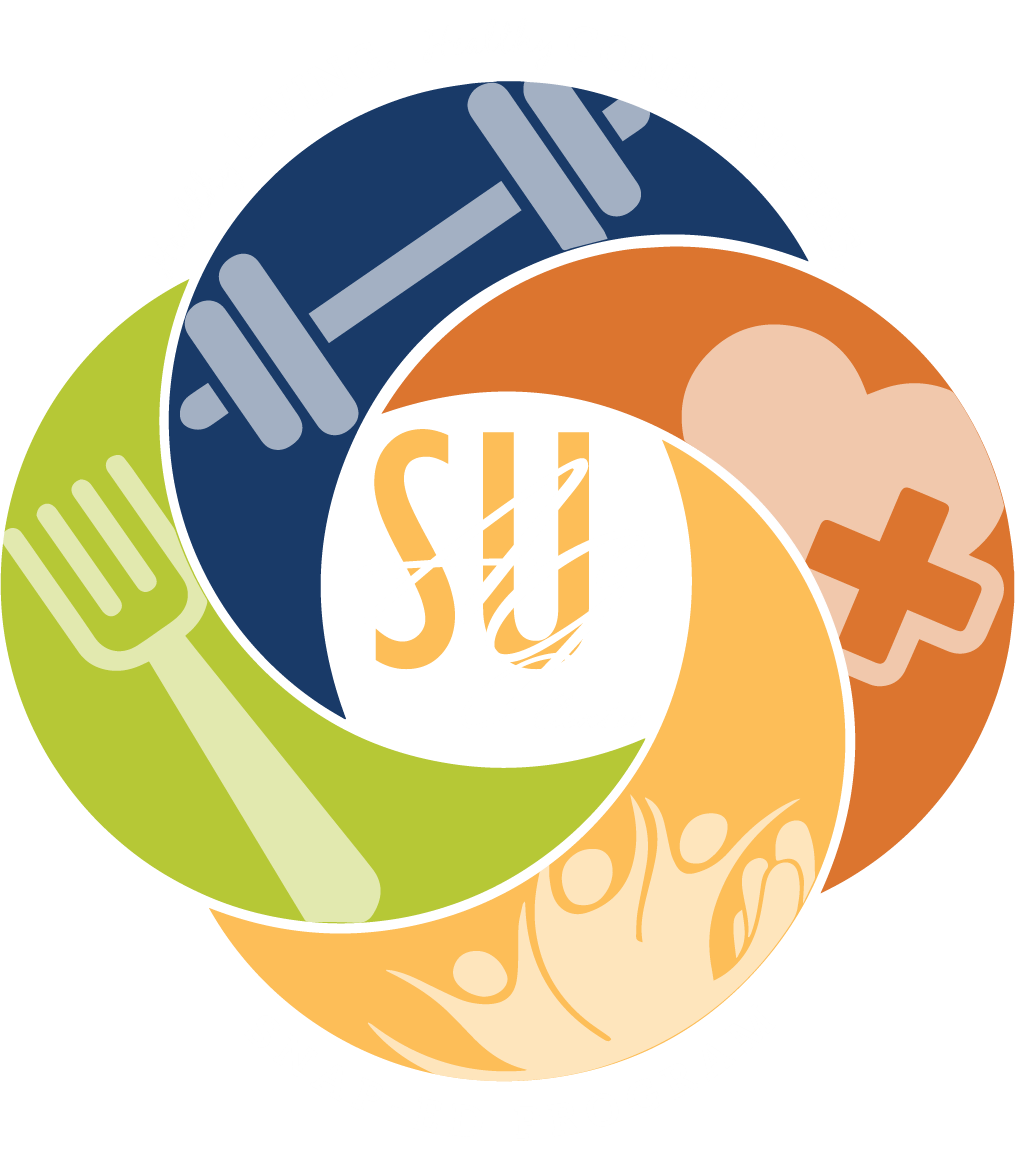 On October 3rd, the Sisters Together collegiate class held their first event in Pinkie Thrift Hall. Upon signing in, participants were given a pre-quiz on using the LLENA app. Charlotta Carter, creator of the LLENA app, walked participants through downloading and using the application effectively. After her presentation, Latoyia Beard, a SU Ag Dietetic Intern, presented to the group and instructed them on food safety using food models and examples. After the presentations, a post quiz was administered on the LLENA applications. Hors D'oeuvres were served.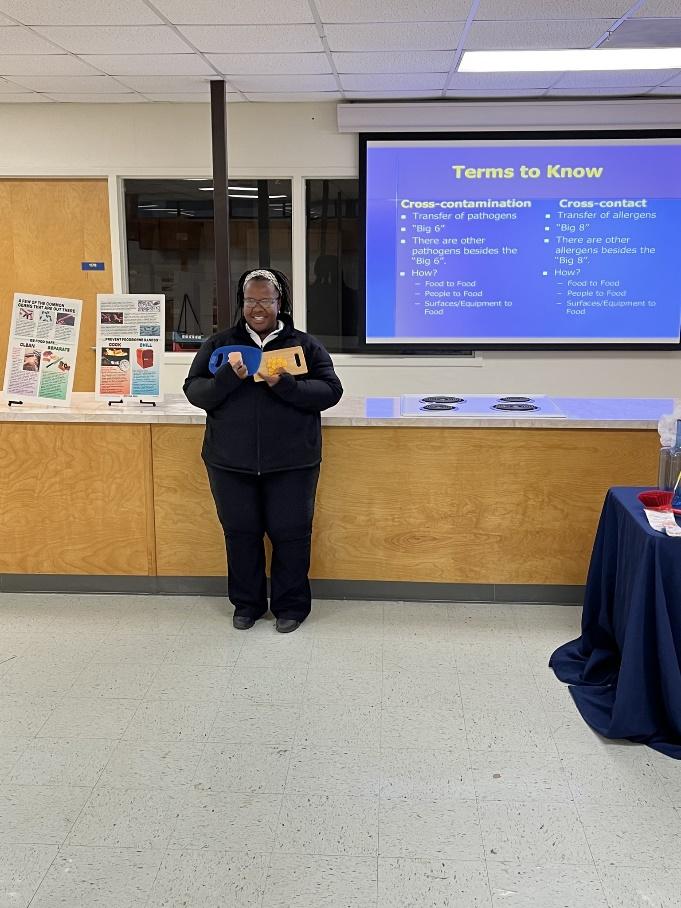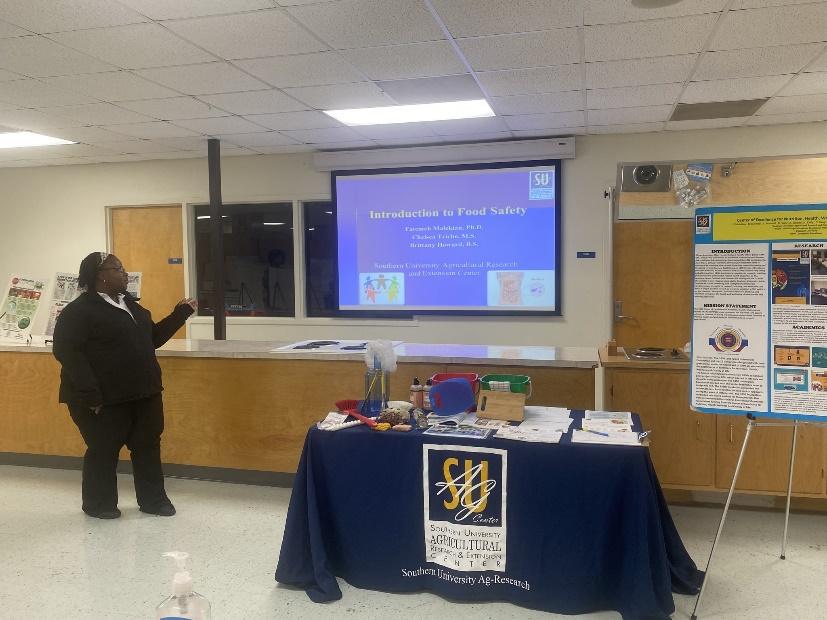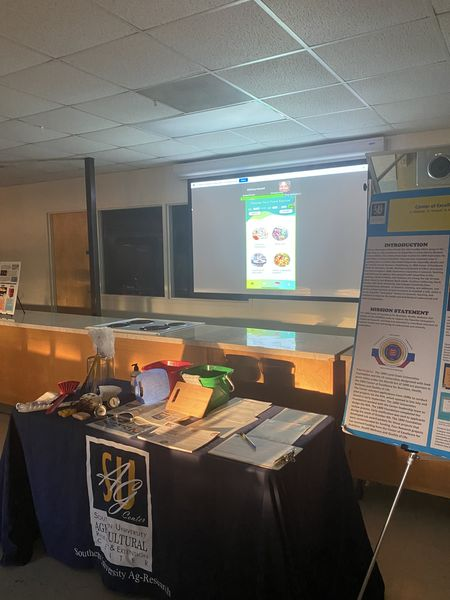 Sister's Together - Lesson 2 "Women on a Mission" October 10, 2022
On October 17th, participants attended the Sister's Together class on campus in Pinkie Thrift. Ms. Kiyana Kelly introduced the idea of SMART Goals, allowing listeners to create and identify realistic goals. She also discussed breaking unhealthy habits and understanding the importance of variety in our vegetables. The group was able to practice transforming habits with a food demonstration over vegetables. They participated in a hands-on food demonstration preparing Veggie Pinwheels. Participants concluded that there are exciting meals that can be enjoyed with the absence of meat.