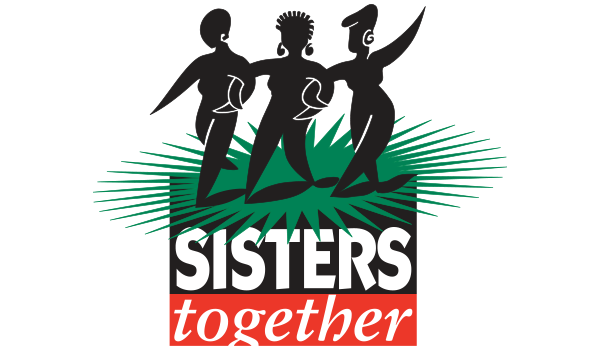 ABOUT
Sister's Together: Move More, Eat Better is a six (6) month nutrition and physical fitness program designed to assist African - American women in their journey to live their best most healthy life. You can join us at our Baton Rouge location, or Opelousas location. Just simply click on the link below, to download the event calendar for your area. Sisters let's get fit together!!
---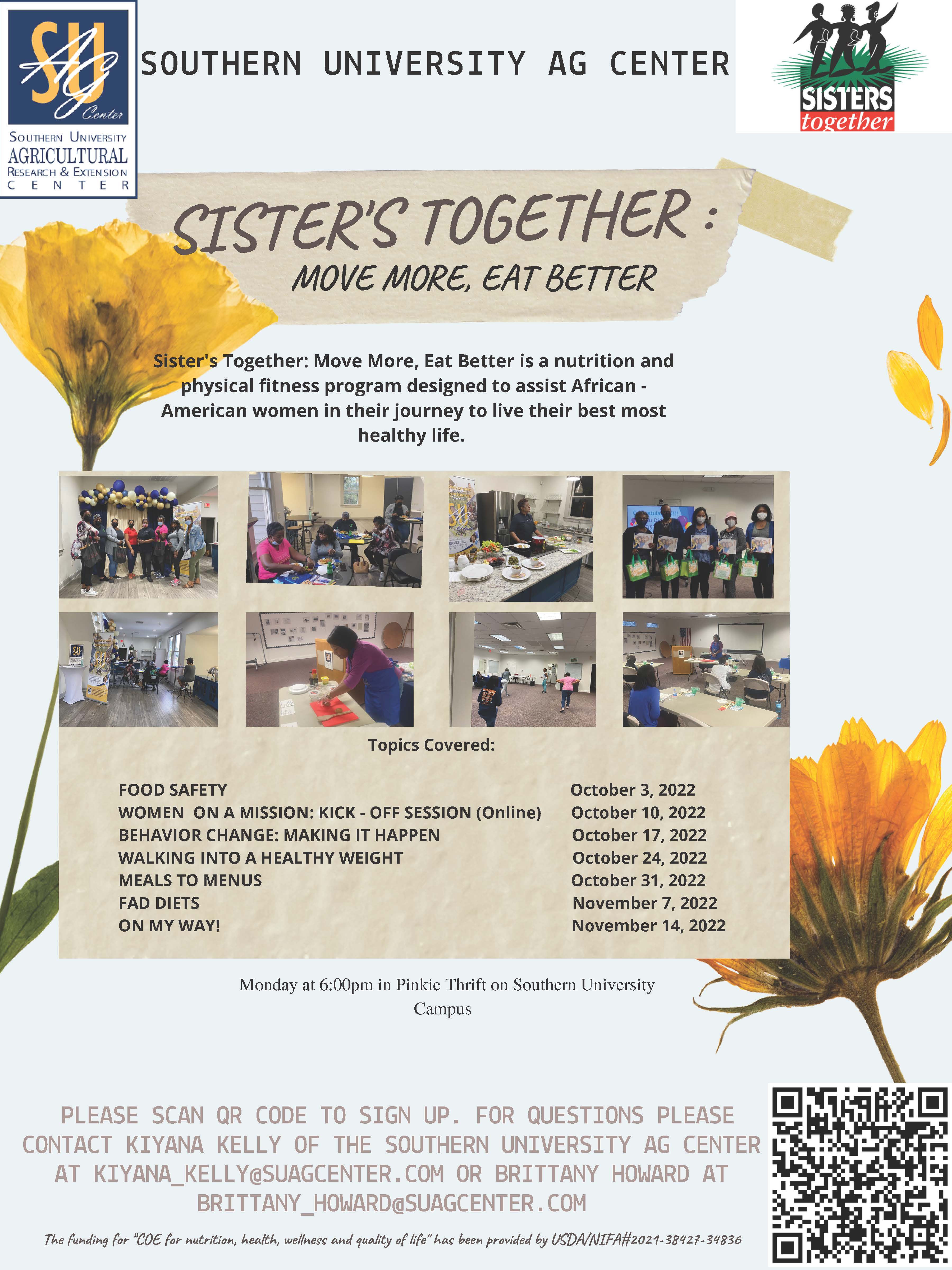 ---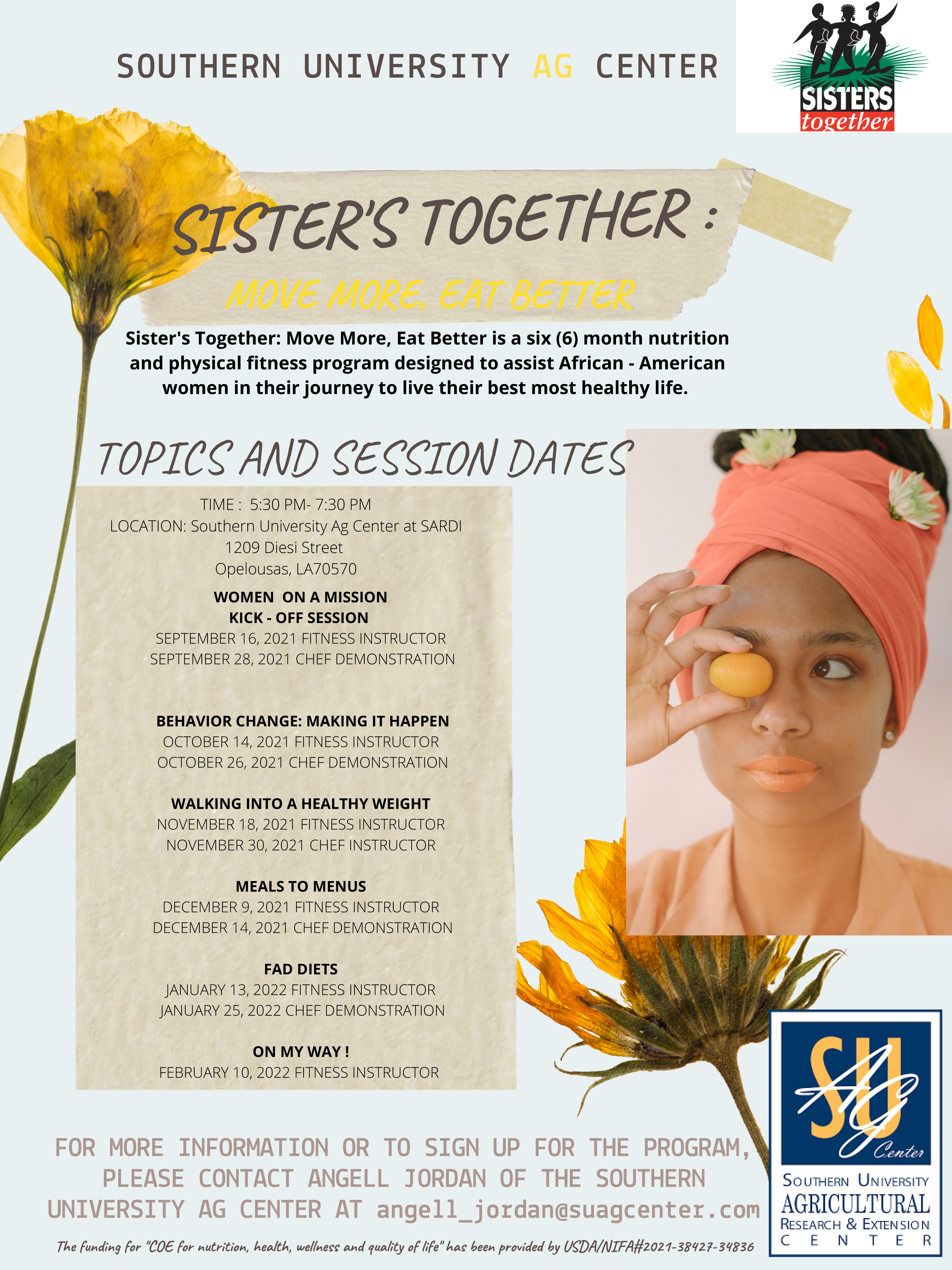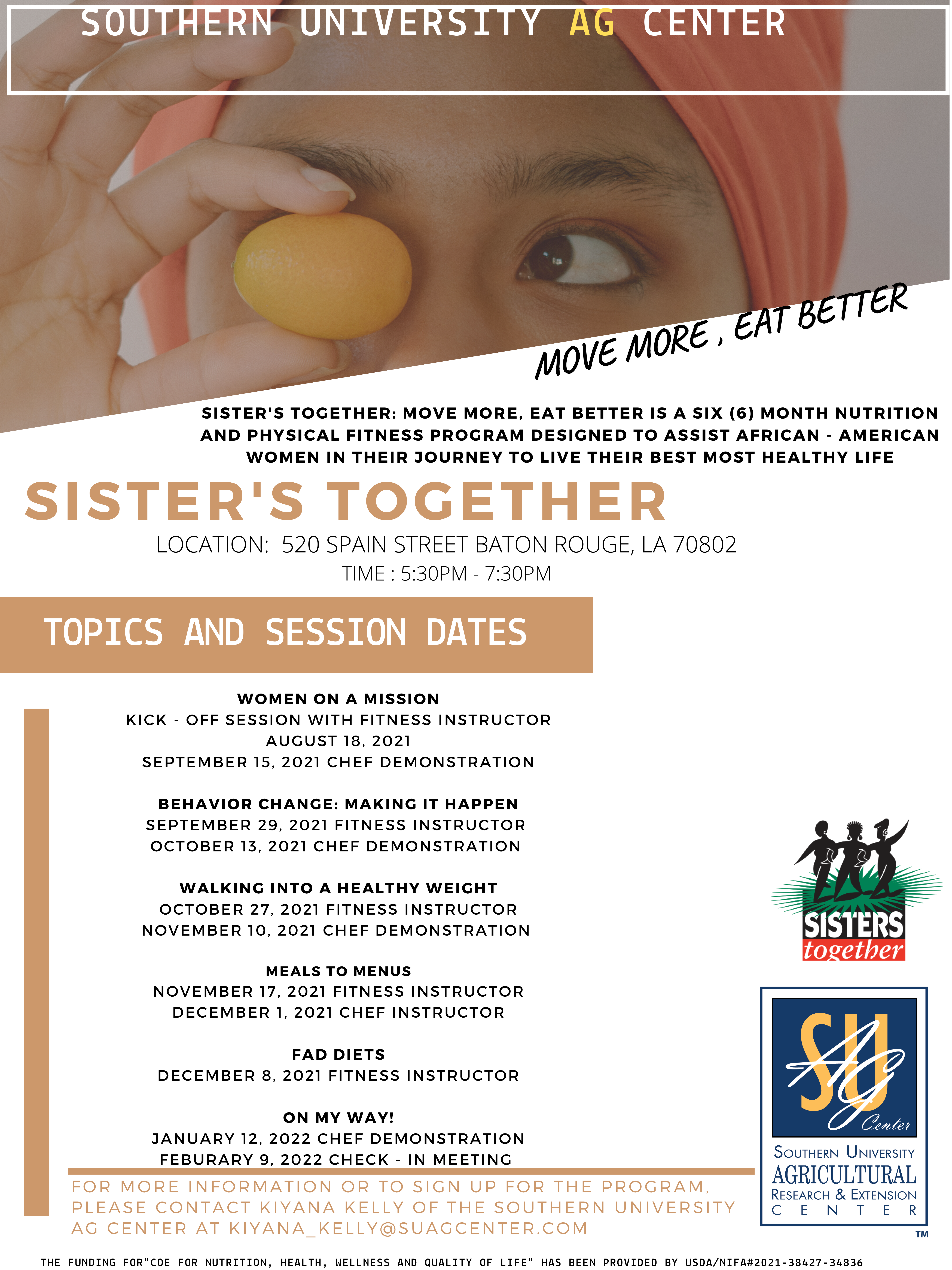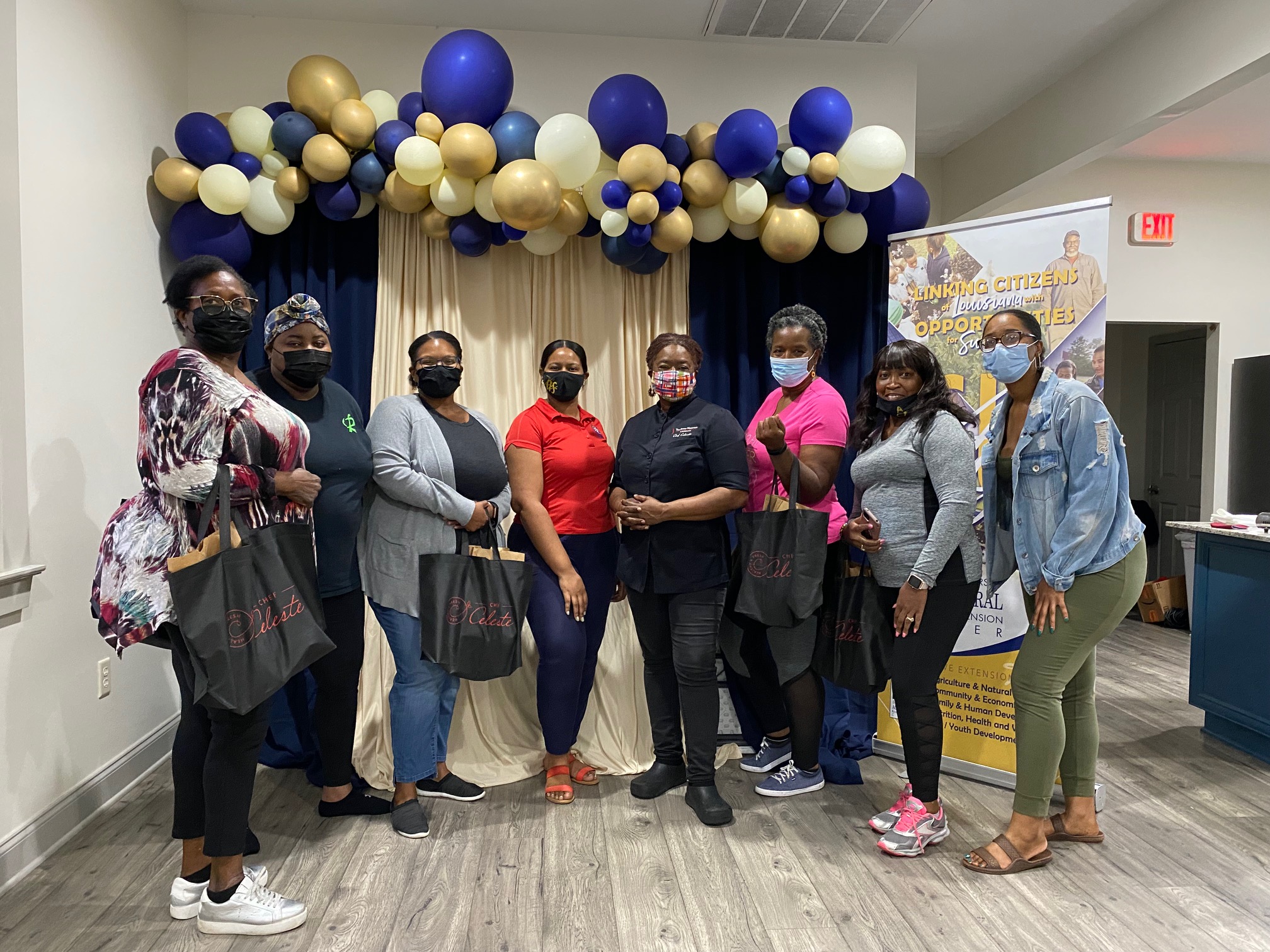 View photos from the 2021-2022 Sister's Together: Move More, Eat Better Programs in Baton Rouge and Opelousas, Louisiana here.
---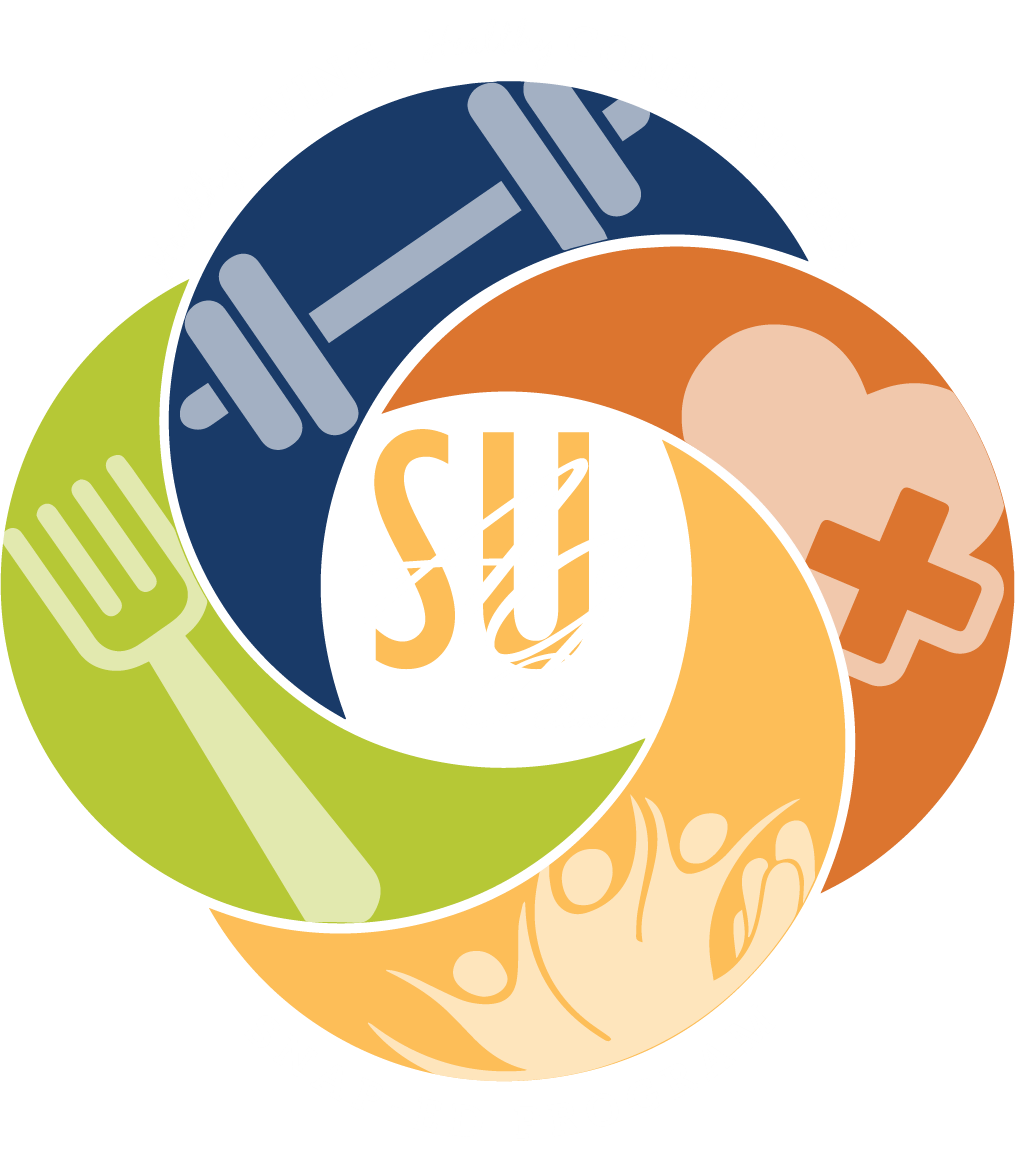 On October 3rd, the Sisters Together collegiate class held their first event in Pinkie Thrift Hall. Upon signing in, participants were given a pre-quiz on using the LLENA app. Charlotta Carter, creator of the LLENA app, walked participants through downloading and using the application effectively. After her presentation, Latoyia Beard, a SU Ag Dietetic Intern, presented to the group and instructed them on food safety using food models and examples. After the presentations, a post quiz was administered on the LLENA applications. Hors D'oeuvres were served.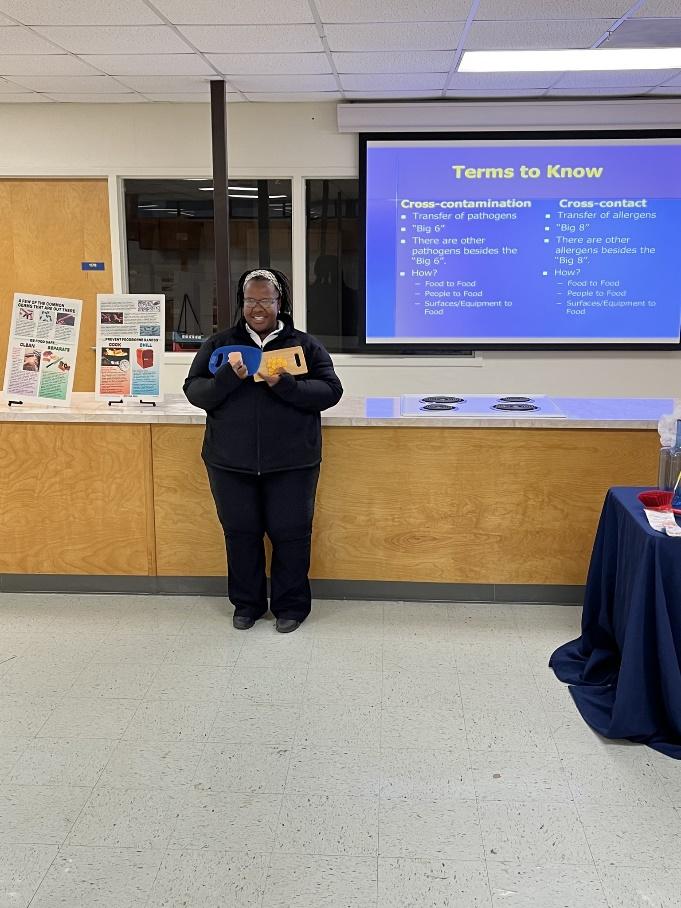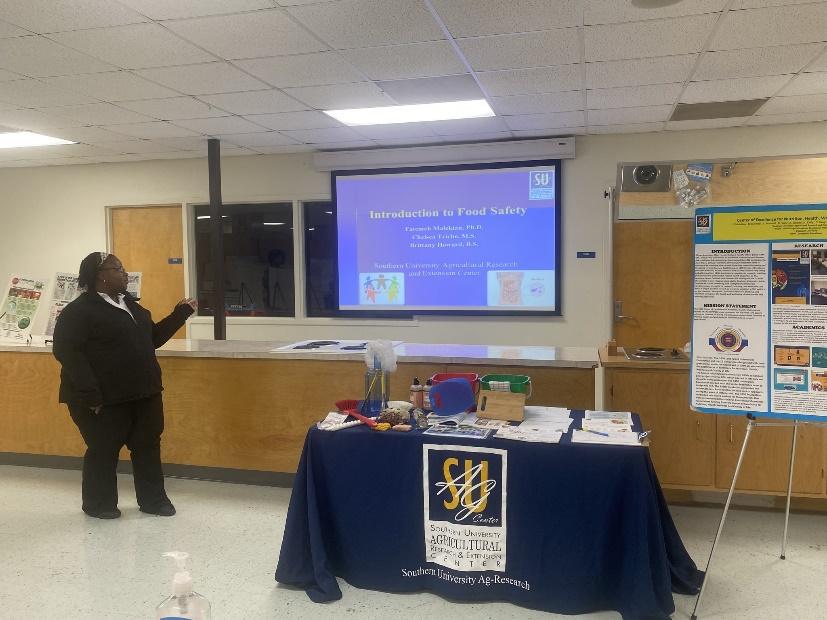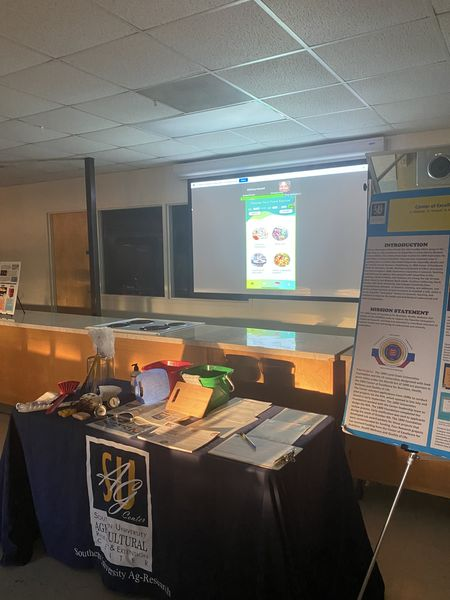 Sister's Together - Lesson 2 "Women on a Mission" October 10, 2022
On October 17th, participants attended the Sister's Together class on campus in Pinkie Thrift. Ms. Kiyana Kelly introduced the idea of SMART Goals, allowing listeners to create and identify realistic goals. She also discussed breaking unhealthy habits and understanding the importance of variety in our vegetables. The group was able to practice transforming habits with a food demonstration over vegetables. They participated in a hands-on food demonstration preparing Veggie Pinwheels. Participants concluded that there are exciting meals that can be enjoyed without meat.
For spring semester 2023, the Center of Excellence held Sister's Together classes at Shade Hall on campus. Southern University Ag Center Nutrition Educator, Evan Egana, gave hands-on nutrition education classes with food demonstrations. Students prepared parfaits, smoothies, and healthy pizza, air-fried chicken and sweet potato fries.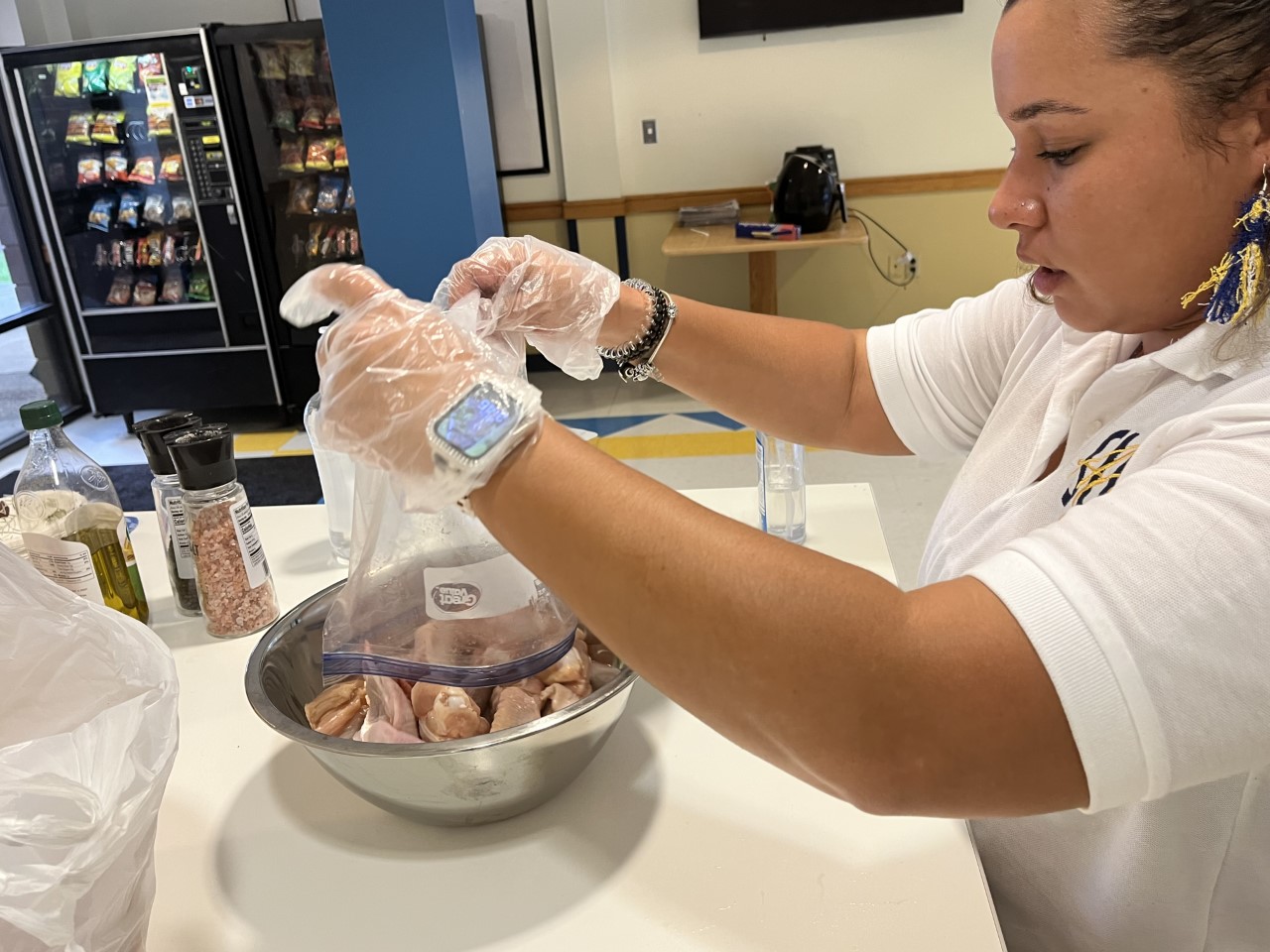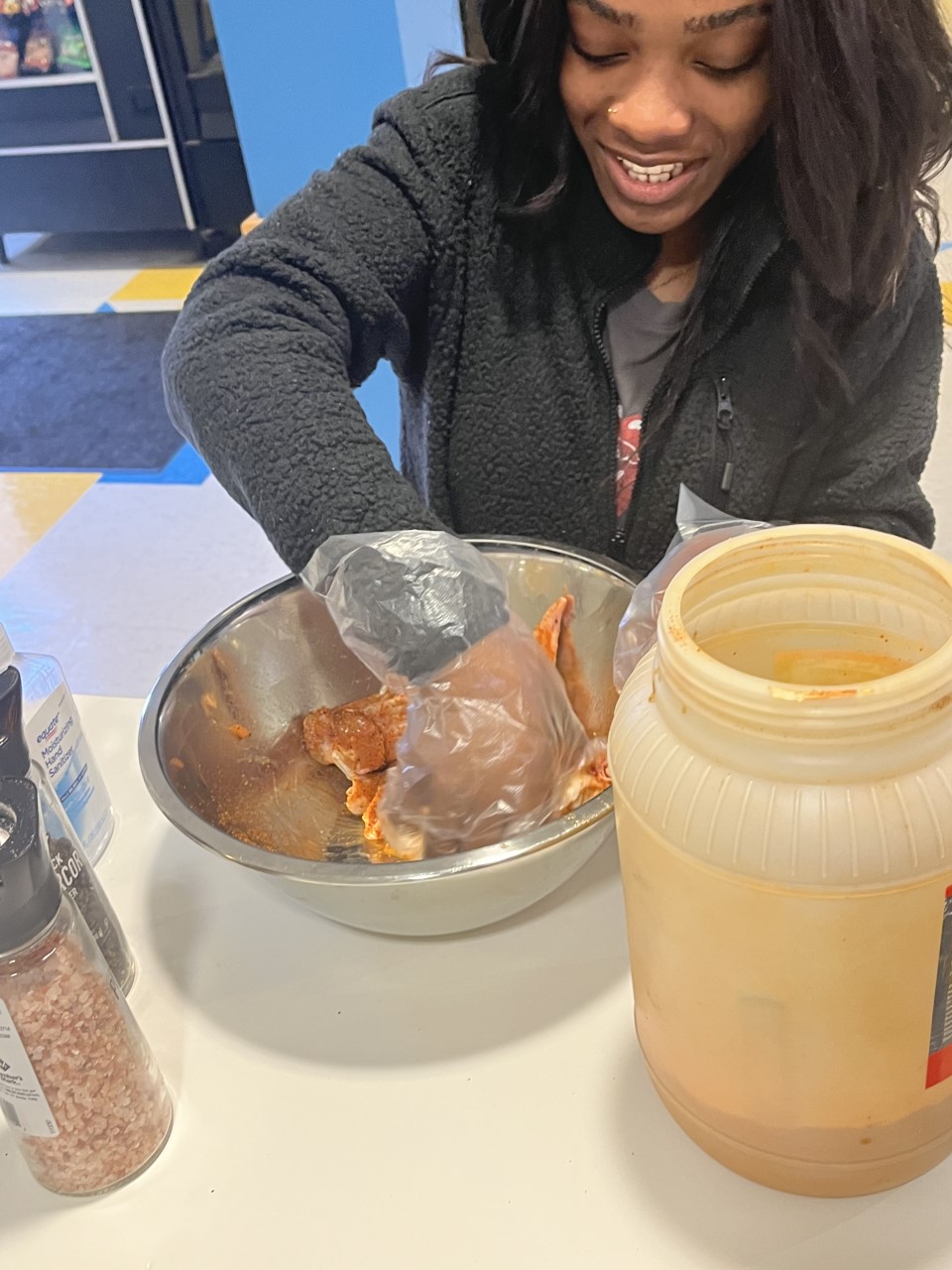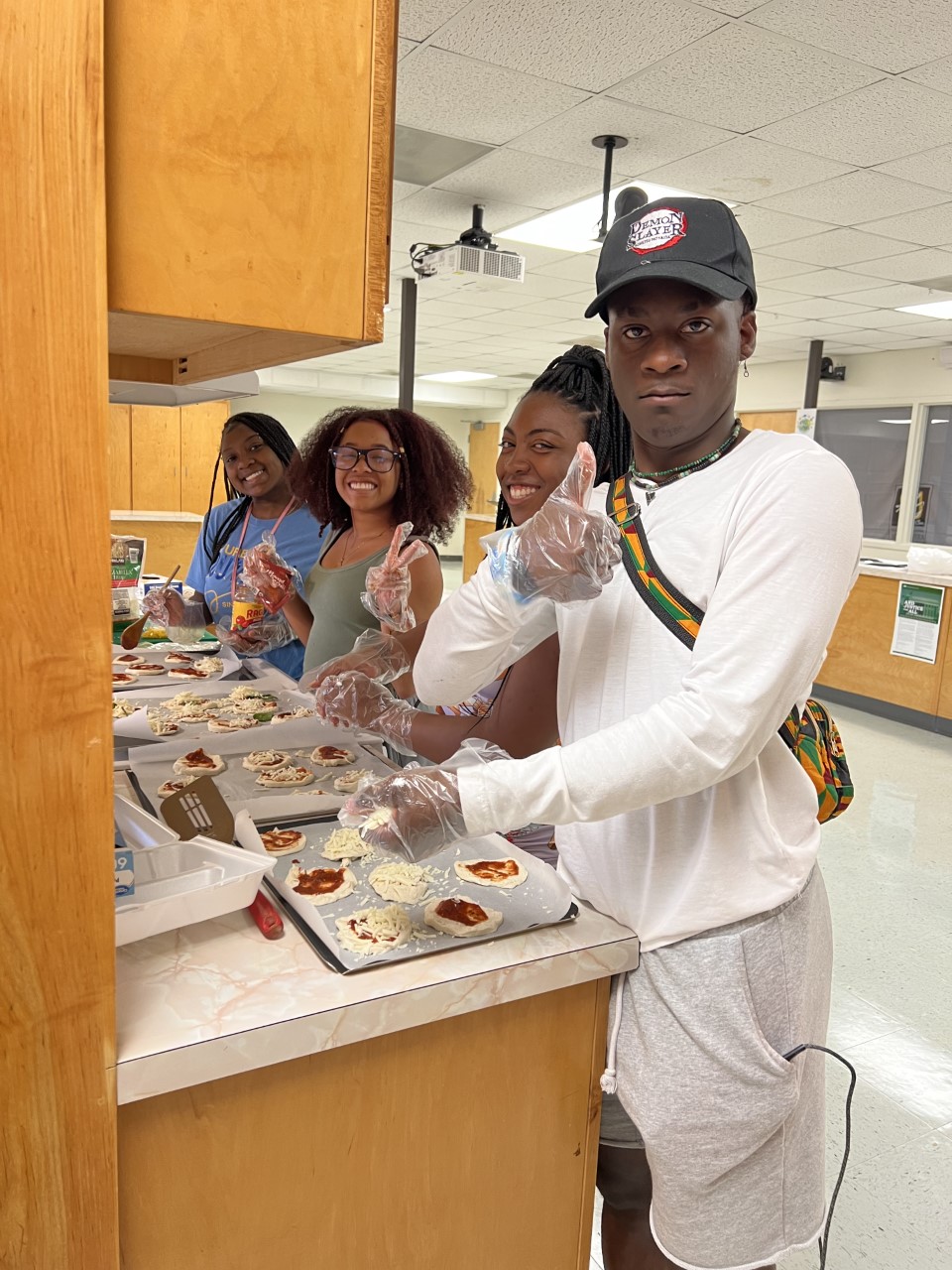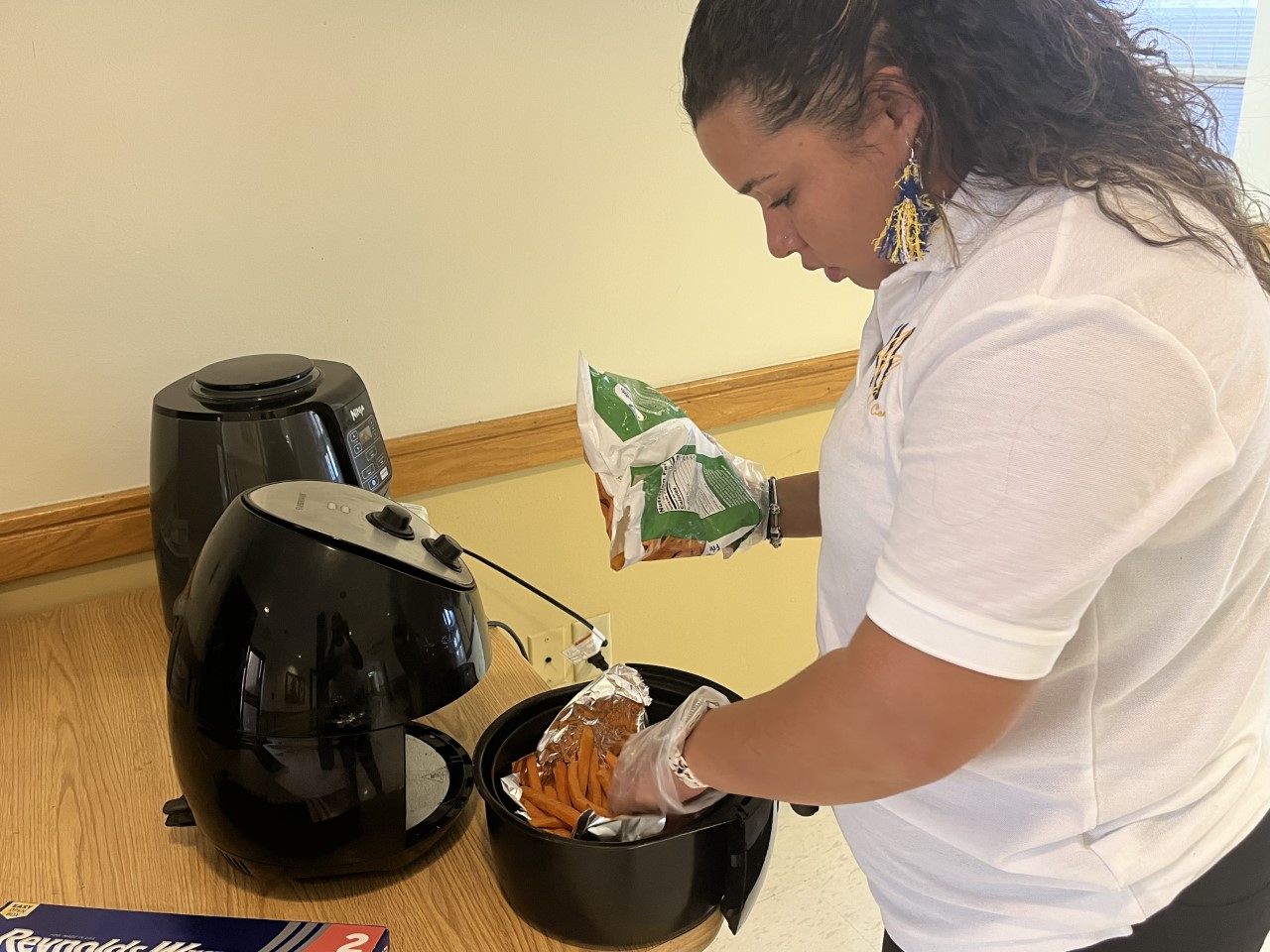 Lesson 3: Behavior Change and Lesson 4: Physical Activity
Students in the Southern University Ag Center's USDA/NIFA Out the Mud: Connecting Youth to Opportunities in Agriculture through Experiential Learning Program completed pre/post evaluations via LLENA App. The participants also prepared Rotisserie Chicken Quesadillas. From their garden, they used green onions and added color to their meal by including green, red, orange, and yellow bell peppers.
Photos from the event are available here.
The Center of Excellence team is hosting nutrition education/ food demonstrations at Charles R. Kelly Community Center. The participants were able to test their knowledge in a game of Jeopardy on nutrition. They discussed MyPlate, the importance of fruits, and healthy weight management. For the food demonstration, they prepared Fruit salsa with Cinnamon wedges. Dr. Yi discussed his research on ugly produce. Participants were able to complete his survey and talk about the differences between the produce and its nutritional value.
Photos from the event are available here
On June 23, 2023, Center of Excellence hosted their first Sister's Together Class of the year where participants learned how to make Açaí Bowls. The bowls are high in fiber, antioxidants, and micronutrients like vitamin C, manganese, and potassium. Nutrition Educator Evan Egana led an open discussion Wheel of Conversation and Food Safety Jeopardy. Join the next Sister's Together class on July 7th at 11:30 am! Please email Brittany_Howard@suagcenter.com or Evan_Egana@suagcenter.com for any questions.
Photos from the event are available here
On Friday, June 30th, Center of Excellence's " Sister's Together" program hosted a cooking class with the EBR Council of Aging. Nutrition Educator Evan Egana led the food demonstration showing participants how to make flakey biscuit pizzas.
Photos from the event are available here