State Livestock and Poultry Show
Since 1943, Southern University has upheld the tradition of providing an opportunity for youth throughout the State of Louisiana to gain valuable knowledge and skills at the Annual State Livestock and Poultry Show. The SU Ag Center State Livestock Show is the premiere event for youth to display showmanship and quality animals. Over the years, the program has made a positive impact on the state and its citizens, recruited students to Southern University, and developed professional agriculture workers, community leaders, and entrepreneurs.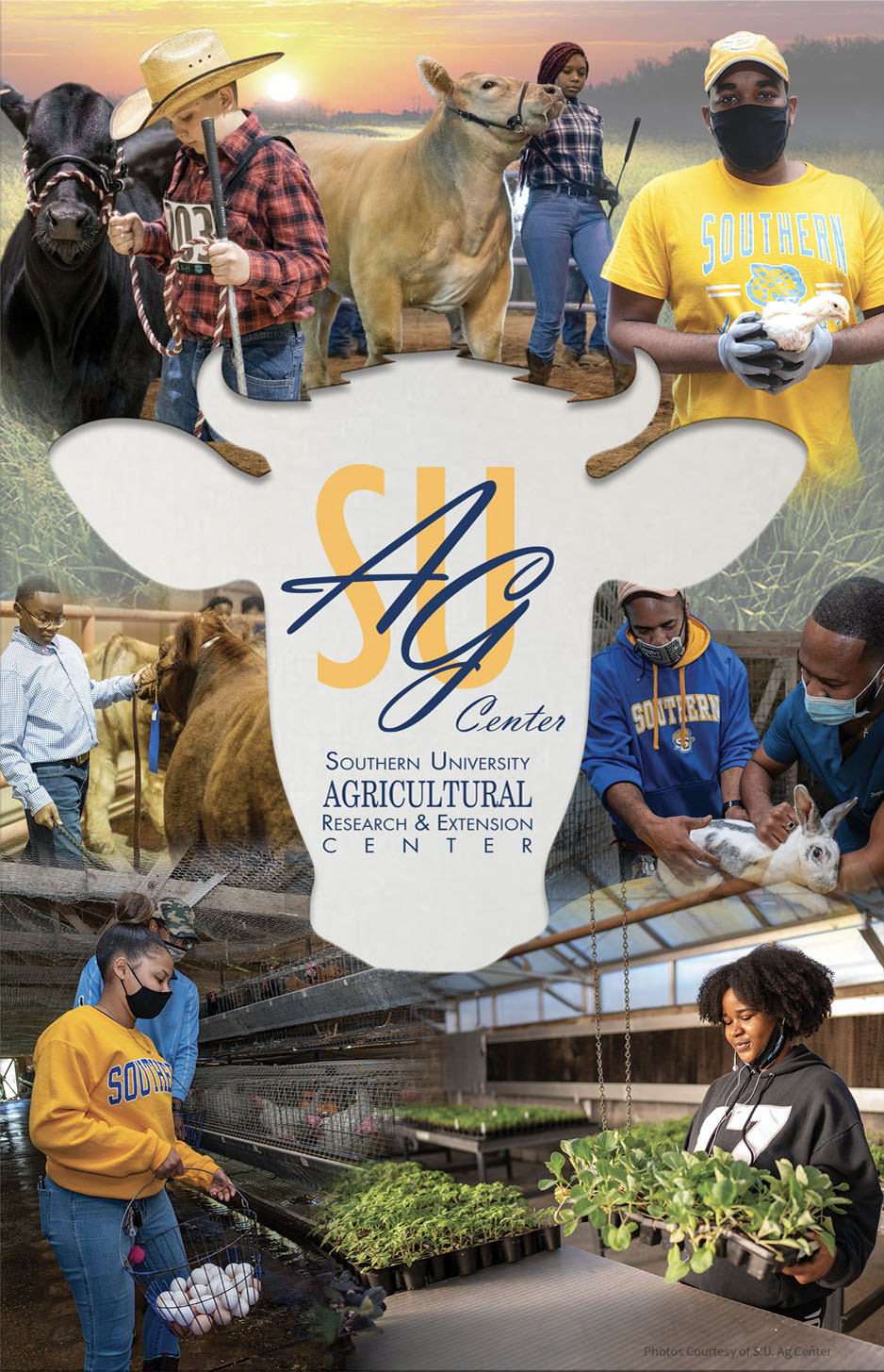 The show has contributed enormously to the total agricultural industry and economy of the state of Louisiana. The purpose of the show is to:
Serve as a basis for improving breeding practices for livestock;
Stimulate a greater interest in increasing the production of livestock among farmers in Louisiana;
Create an interest in producing livestock products as business enterprises;
Assist in developing a better spirit of cooperative effort among rural and urban residents;
Provide an opportunity for youth to develop ownership and leadership skills.
This time-honored, family tradition carries a strong legacy of providing an excellent opportunity for the youth of Louisiana to exhibit their prize livestock. This exhibition has also become an important means of providing youth with valuable life skills that will prepare them for whatever career path they may choose to pursue.