Registration is now open for SU Ag Center's Fall Garden Workshop
2021 Fall Garden Workshop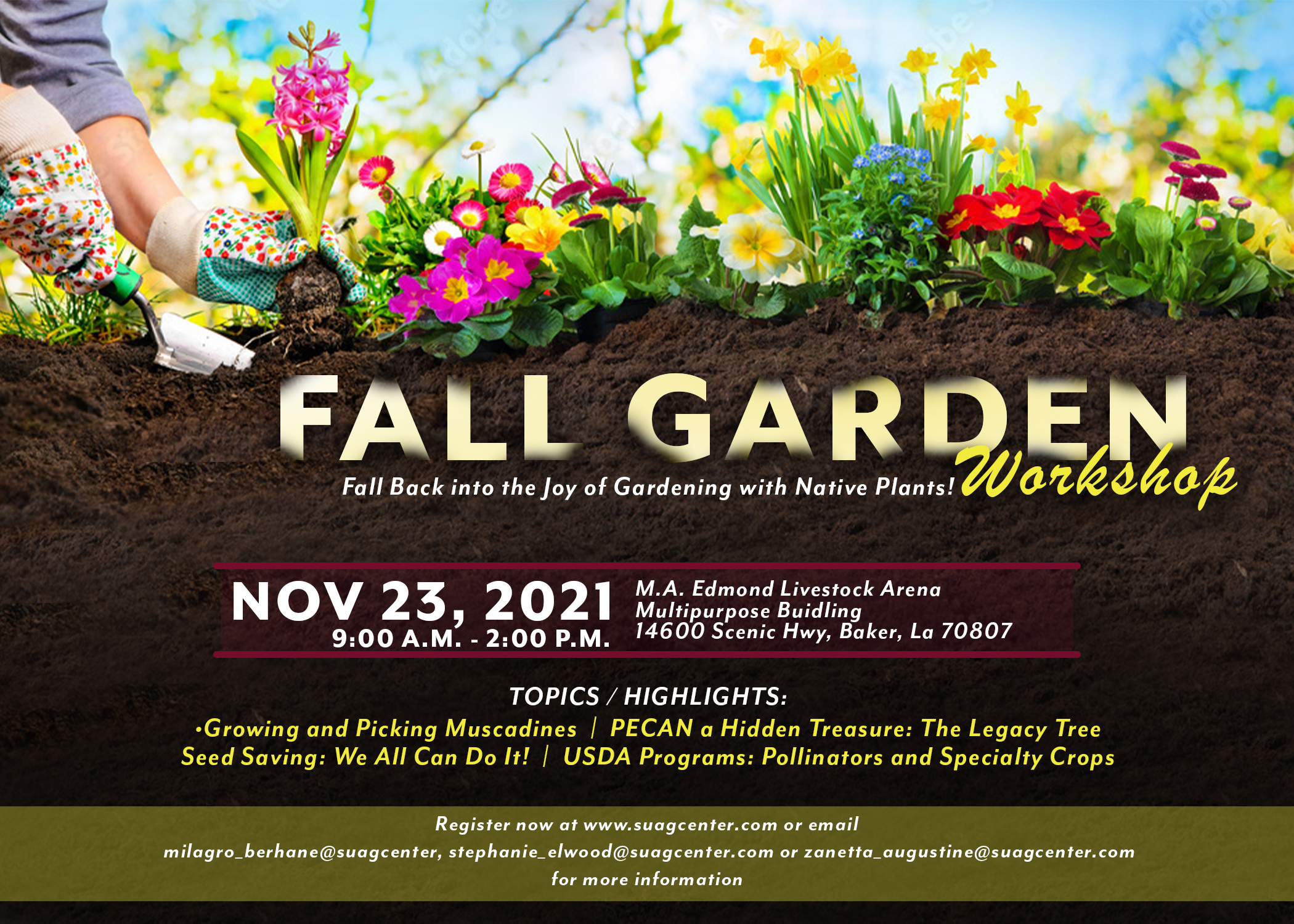 Baton Rouge, La. – The Southern University Ag Center will hold its Fall Garden Workshop from 9 a.m. – 2 p.m. on Tuesday, November 23, 2021, at Southern University Maurice A. Edmond Livestock Arena, Multipurpose Building in Baker, Louisiana. This year's theme is: Fall Back into the Joy of Gardening with Native Plants.
The workshop will highlight the following:
Growing and Picking Muscadines
PECAN a Hidden Treasure: The Legacy Tree
Seed Saving: We All Can Do It!
USDA Programs: Pollinators and Specialty Crops
The event is free and open to the public. To register, visit
https://bit.ly/3nOl79p
, or simply click on the button below.
For ten years, the SU Ag Center has held a Fall Garden Workshop to provide teachers, community garden coordinators, backyard gardens, and individuals interested in gardening with information on how to prepare their gardens for the Fall season.
For additional information about the Southern University Ag Center's Fall Garden Workshop, email Mila Berhane at milagro_berhane@suagcenter.com, Stephanie Elwood at stephanie_elwood@suagcenter.com, or Zanetta Augustine at zanetta_augustine@suagcenter.com.
###