Newsroom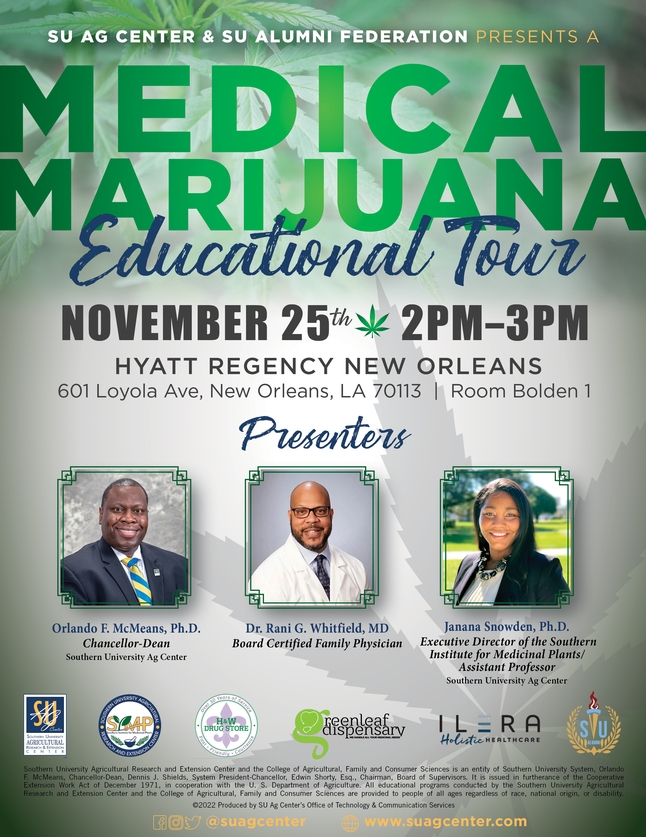 SU Ag Center set to host a Medical Marijuana Educational Tour in New Orleans
November 21, 2022
The tour will discuss the medical marijuana program at the Southern University Ag Center, the status of the Louisiana medical cannabis program, and include a panel of experts that will share information on medical and government topics. Register at https://bit.ly/3xEoXrp.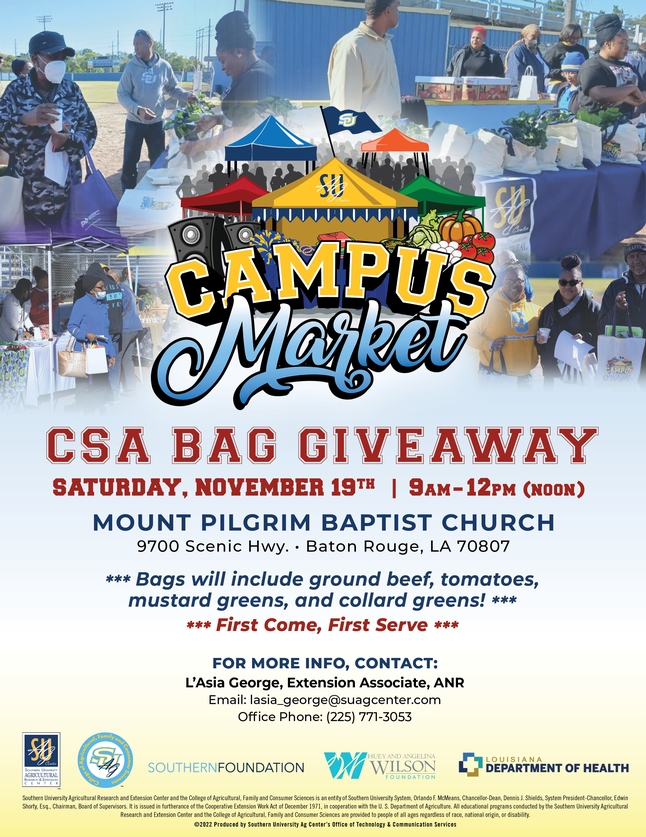 SU Ag Center set to host a Thanksgiving Food Drive-By Giveaway on November 19
November 17, 2022
The Southern University Ag Center will host a Thanksgiving Campus Market on November 19, 2022, from 9 a.m. – 12 p.m. at the Mount Pilgrim Baptist Church, 9700 Scenic Hwy, in Baton Rouge, La.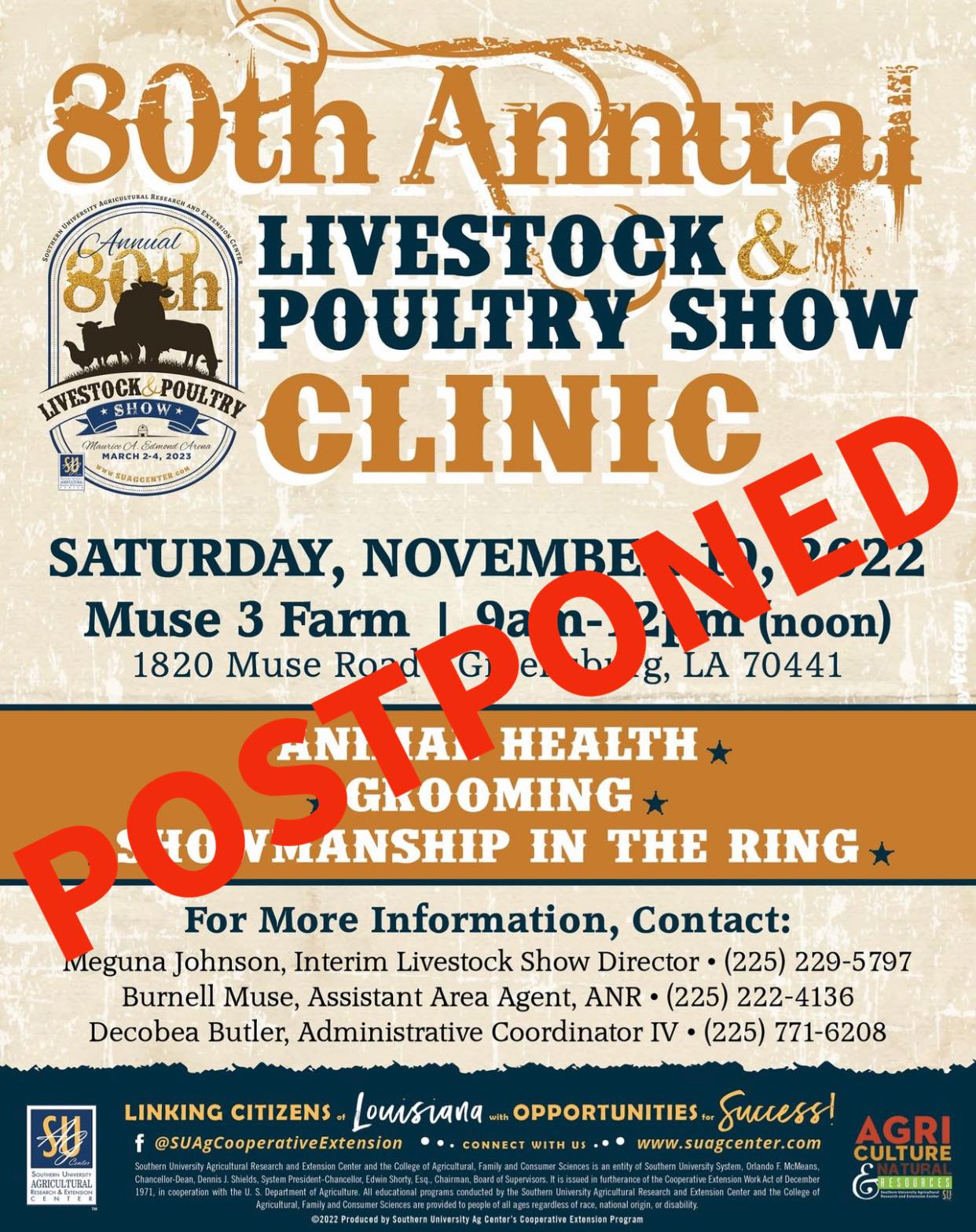 The SU Ag Center's 80th Annual Livestock & Poultry Show Clinic has been postponed
November 17, 2022
Attendees will receive information on animal health, grooming, and showmanship in the ring.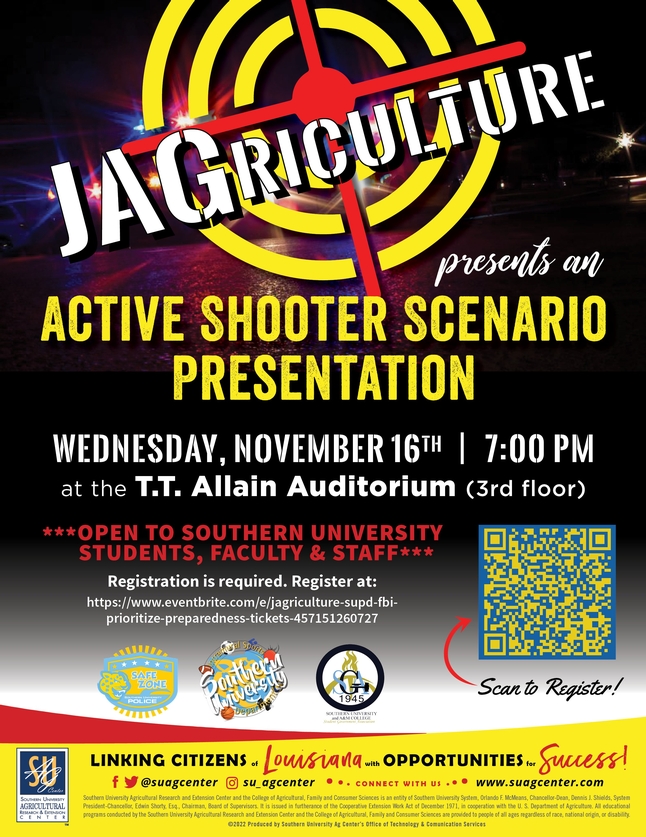 SU Ag Center set to host Active Shooter Scenario Presentation on Nov. 16, 2022
November 15, 2022
The SU Ag Center's JAGriculture program has partnered with the FBI, Southern University Police Department, SU Intramural Sports, and the Southern University Student Government Association to host an active shooter scenario presentation.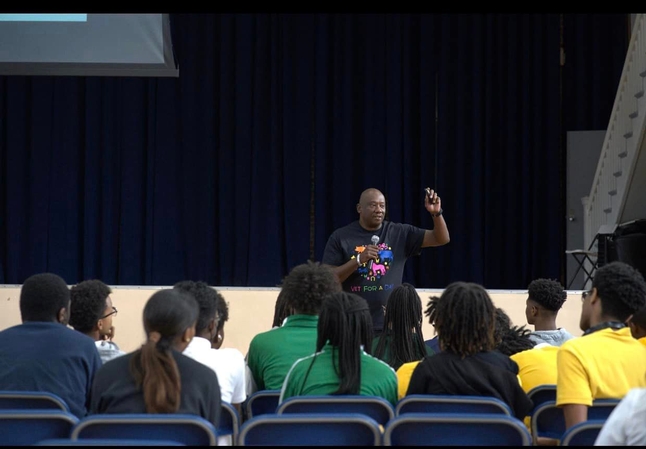 Nat Geo's Critter Fixers visit Southern University during Vet for a Day College Tour
November 07, 2022
Dr. Terrence Ferguson, one of the Nat Geo Wild's famous veterinarian duo in the show, Critter Fixers: Country Vets, visited the Southern University campus on November 4 as a part of the show's Vet for a Day college tour.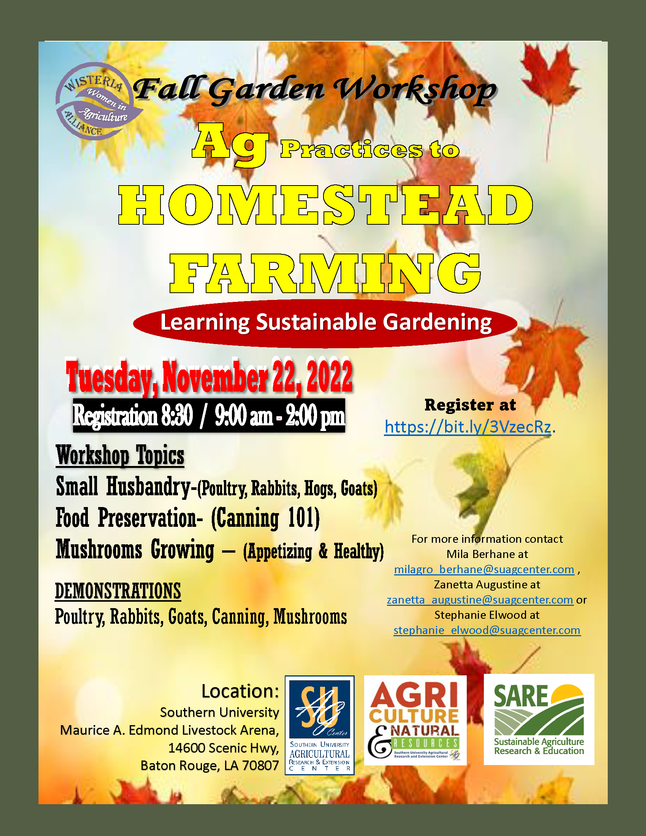 SU Ag Center set to host its Fall Garden Workshop
October 31, 2022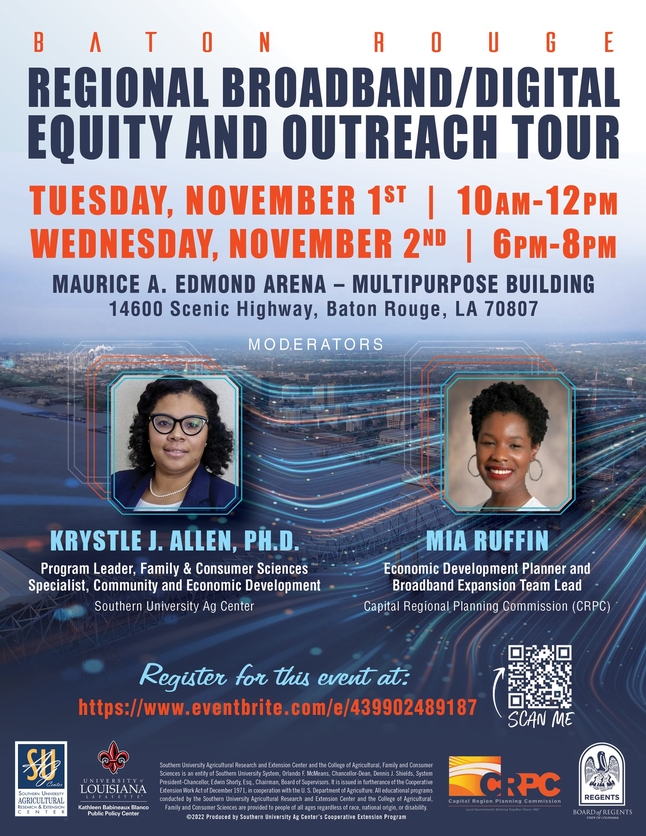 SU Ag Center to host a regional meeting on Louisiana's Statewide Digital Equity Plan
October 28, 2022
Day 2 of the Regional Broadband/ Digital Equity and Outreach Tour on Wednesday, November 2nd at 6 p.m. has been POSTPONED.