Newsroom
Academics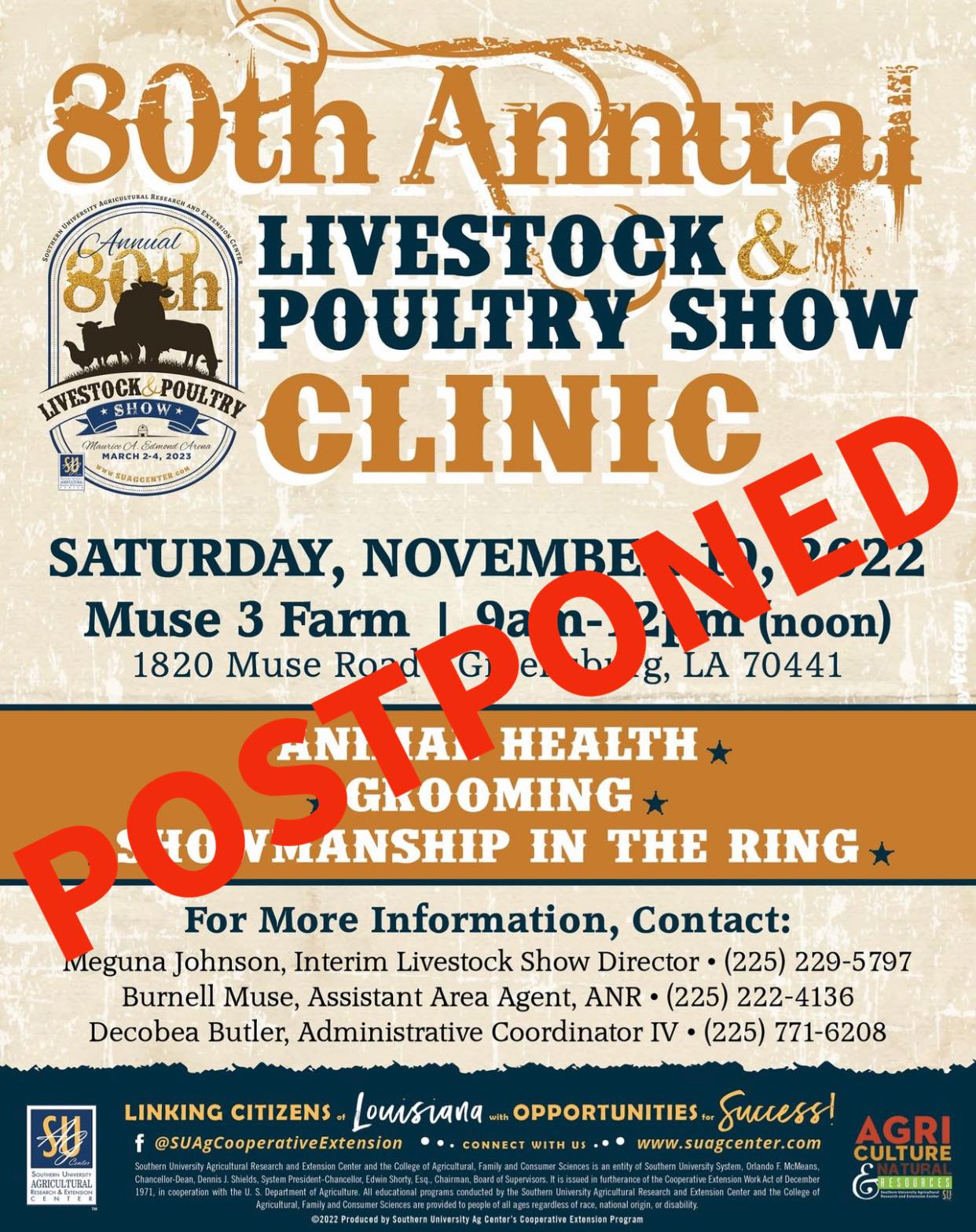 The SU Ag Center's 80th Annual Livestock & Poultry Show Clinic has been postponed
November 17, 2022
Attendees will receive information on animal health, grooming, and showmanship in the ring.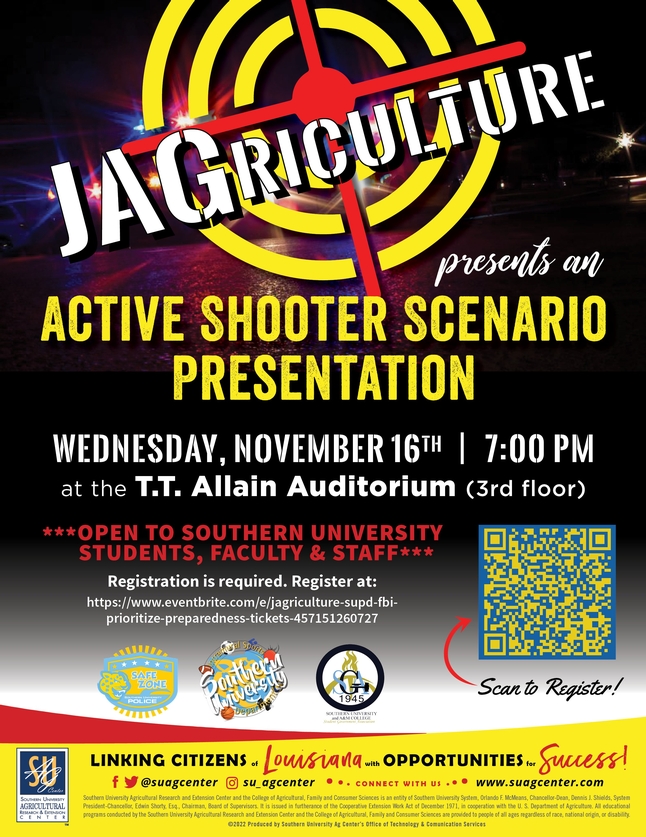 SU Ag Center set to host Active Shooter Scenario Presentation on Nov. 16, 2022
November 15, 2022
The SU Ag Center's JAGriculture program has partnered with the FBI, Southern University Police Department, SU Intramural Sports, and the Southern University Student Government Association to host an active shooter scenario presentation.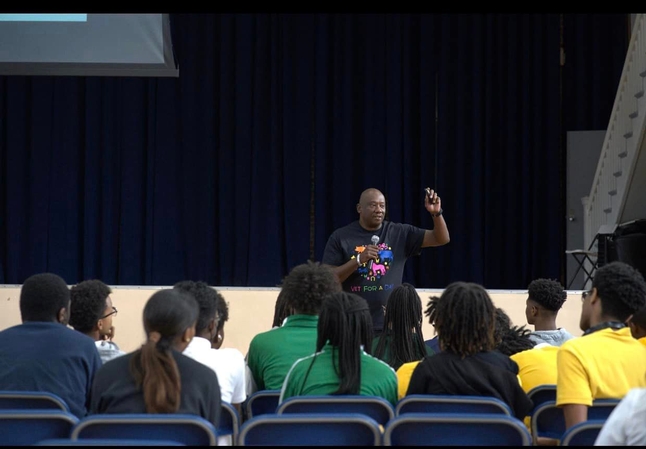 Nat Geo's Critter Fixers visit Southern University during Vet for a Day College Tour
November 07, 2022
Dr. Terrence Ferguson, one of the Nat Geo Wild's famous veterinarian duo in the show, Critter Fixers: Country Vets, visited the Southern University campus on November 4 as a part of the show's Vet for a Day college tour.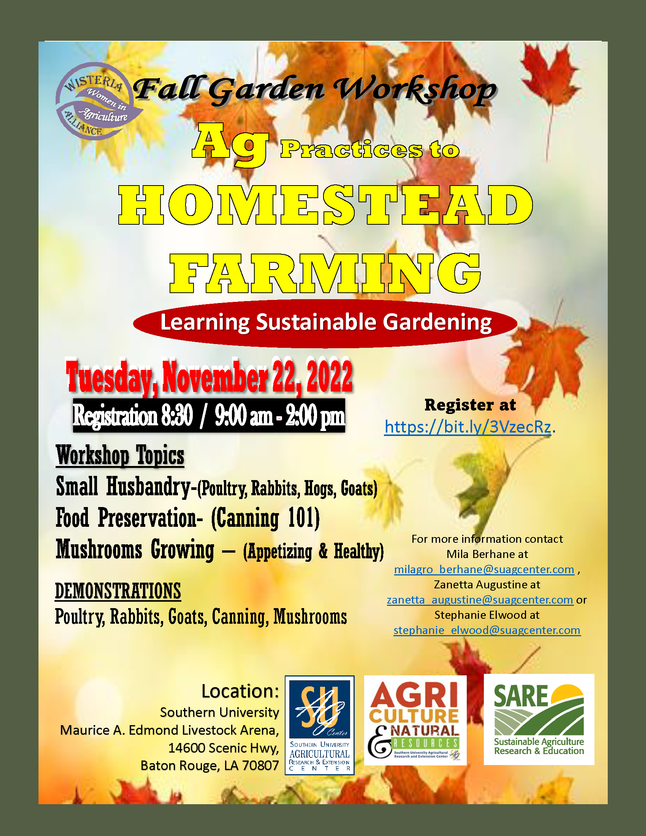 SU Ag Center set to host its Fall Garden Workshop
October 31, 2022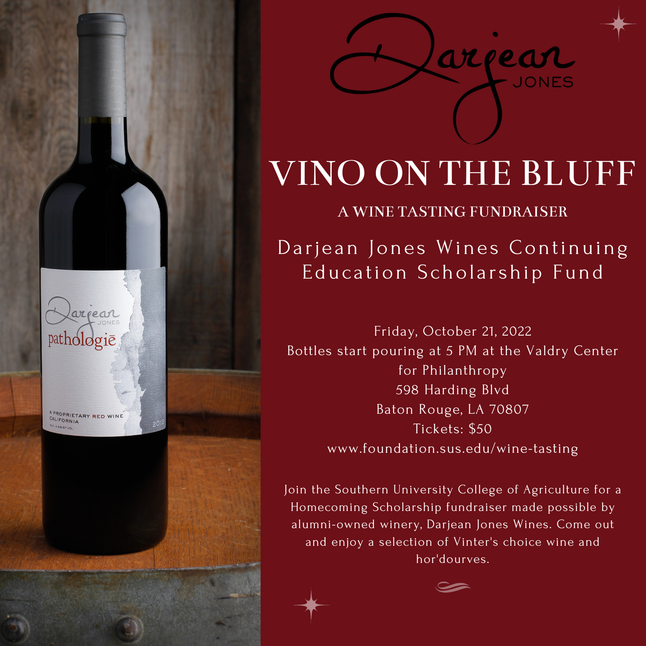 SU Ag Center set to host Vino on the Bluff Scholarship Wine Tasting Fundraiser
October 17, 2022
Tickets are $50 and can be purchased online at https://foundation.sus.edu/wine-tasting/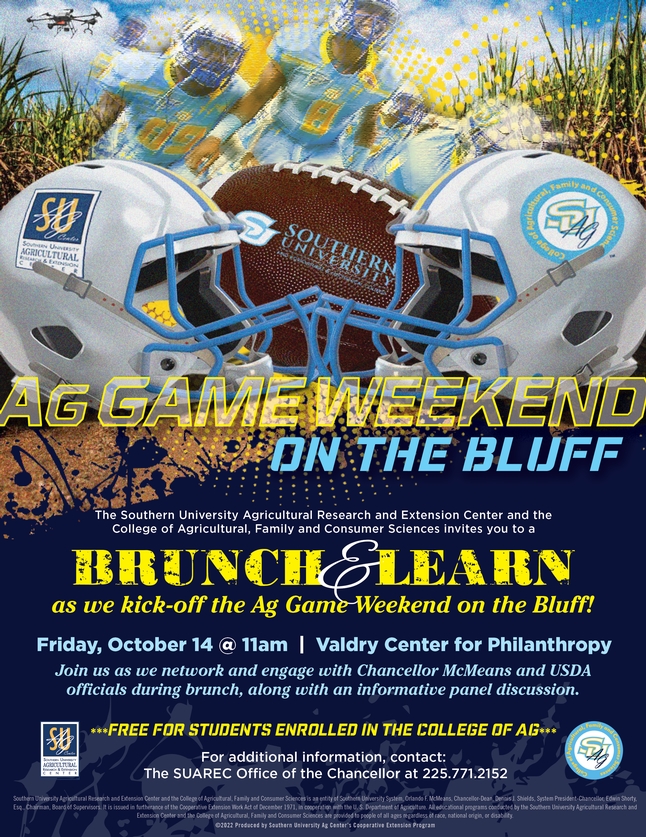 SU Ag Center set to host Brunch and Learn for Ag students on Oct. 14
October 06, 2022
Top USDA representatives to speak with students
SU Ag Center to Host Campus Market on Oct. 19
October 05, 2022