Newsroom
Academics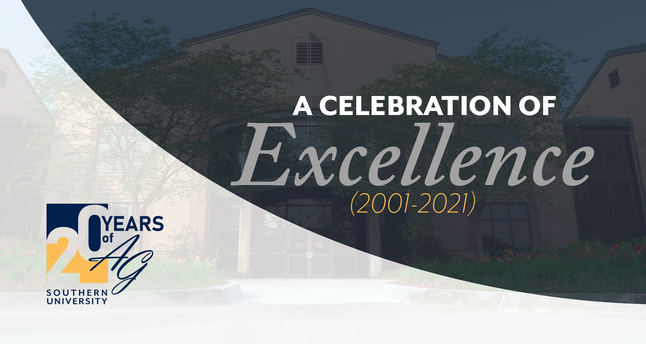 SU Ag Center set to hold a culminating ceremony to close its 20th Anniversary Celebration
November 15, 2021
The Southern University Ag Center's culminating ceremony to close our yearlong celebration has been rescheduled to Friday, Dec. 17, 2021 at 4 p.m.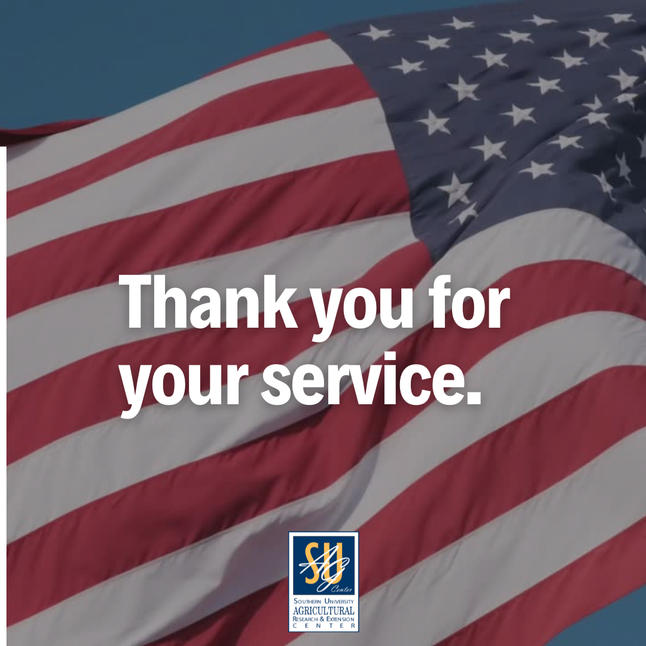 Happy Veterans Day
November 11, 2021
10th Annual Louisiana Small Farmer Conference Registration is now open
November 10, 2021
Hello Louisiana Small Farm Enthusiasts and Urban Gardeners:   The Southern University Agricultural Center will be hosting its 10th Annual Louisiana Small Farmer Conference, December 2, 2021, at Smith Brown Memorial Union Cotillion Ball Room in Baton Rouge, Louisiana. With this year's theme, "Investing In Your Small Farm Success" the conference promises to be both enlightening and informative. We will highlight resources/educational opportunities with USDA and other experts that will help small farmers/gardeners stay in business.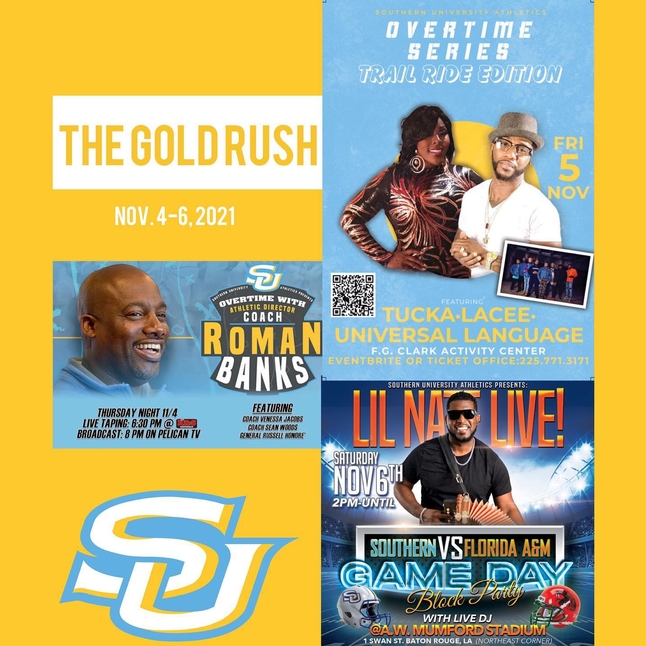 The Gold Rush Weekend "Trail Ride Edition"
November 03, 2021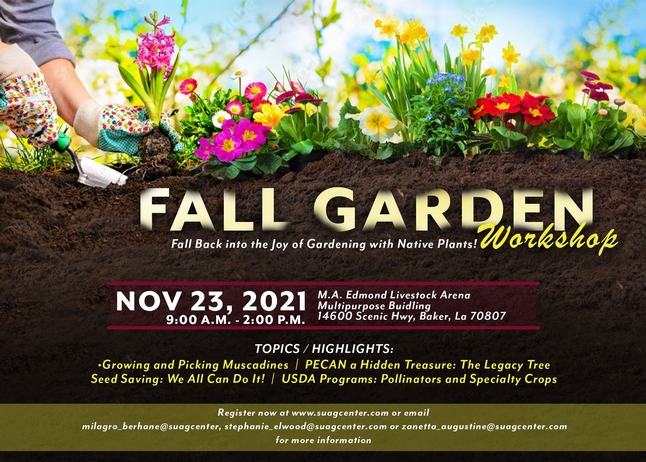 Registration is now open for SU Ag Center's Fall Garden Workshop
November 01, 2021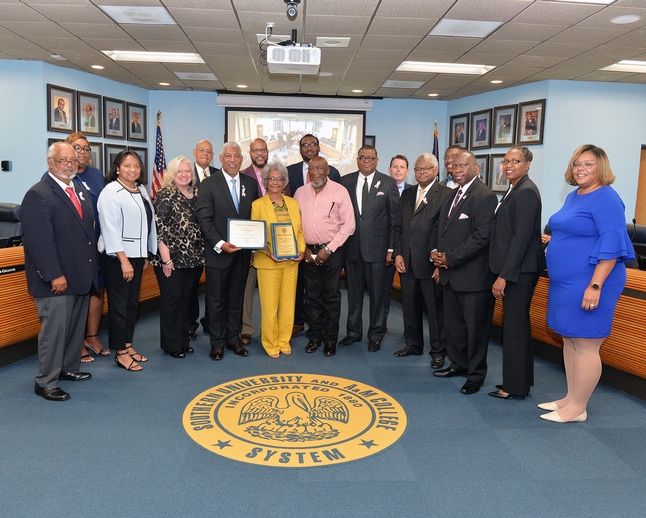 SU Ag Nutrition Educator Sarah Sims receives Above & Beyond Award for 45 Years of Service
October 28, 2021
SU Ag Nutrition Educator goes Above & Beyond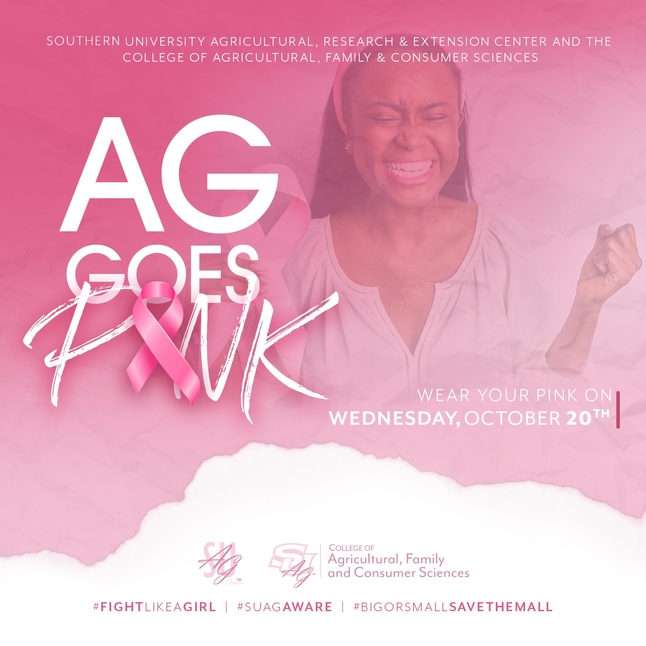 Ag Goes Pink!
October 18, 2021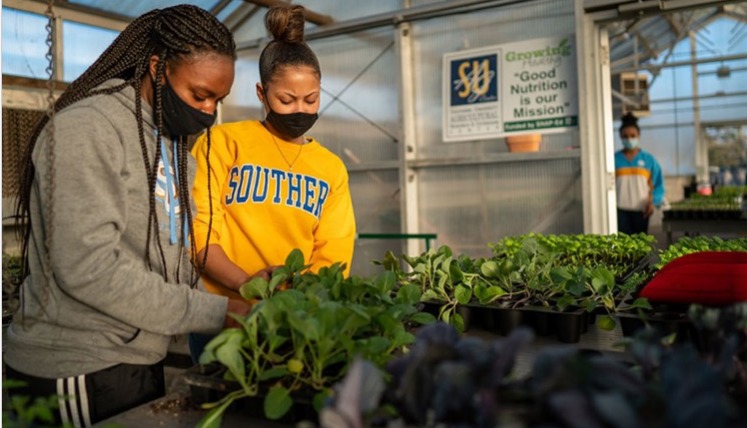 SU Give Day!
September 30, 2021