Sustainable Agriculture and Rural Development Institute (SARDI)

The Sustainable Agriculture and Rural Development Institute (SARDI) is a satellite campus of the Southern University Agricultural Research and Extension Center, and it is located in Opelousas, La. The Institute focuses on improving the socioeconomic well-being of citizens in rural communities within a ten-parish region of St. Landry, Acadia, Allen, Avoyelles, Beauregard, Evangeline, Lafayette, Pointe Coupee, St. Martin, and Vermillion Parishes.
SARDI's Objectives:
Provide leadership that assures focused, applied rural development research and community outreach
Increase awareness and understanding of rural development conditions, issues strategies and policies
Provide rural community stakeholders and policy makers with the information necessary for public policy decision-making.
What's Happening with SARDI:
Spring gardens were installed at 10 St. Landry Parish Schools, Hope for Opelousas, and The Boys and Girls Club of Opelousas. Physical activity, healthy snack demonstrations, and other health related initiatives were also a part of spring programming as well.

Our C.H.E.F. summer camp was designed to teach youth basic cooking principles and nutrition. Campers learned measuring techniques, kitchen and food safety and food preparation. Campers worked together in groups and acquired life skills such as critical thinking, time management and team building. The youth participated in a week long camp and enjoyed eating what they prepared with their hands.

SARDI's, Sister's Together, Move More, Eat Better is a designed to encourage African American women to maintain a healthy weight. The sister's learn how to become more physically active and how to prepare and eat healthier foods during a six-session program.

The Local Food, Local Places Program was put into place to increase more economic opportunities for local farmers and businesses. Give better access to healthy, local food, especially among disadvantaged groups & revitalizing downtowns, main streets, and neighborhoods. SARDI began partnering on this project to help identify food deserts and areas of food insecurities.

SARDI will participate in a partnership for with a new program entitled "Makin Groceries" Mobile Market sponsored by Second Harvest Food Bank & Humana. SARDI will collaborate with these entities as this mobile market, and will travel to multiple rural areas in the region and local high traffic areas.

For more information about SARDI, please contact: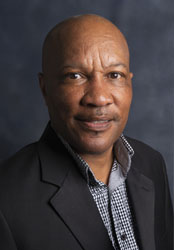 Antonio Harris, M.S.
Director, SARDI
1209 Diesi Street
Opelousas, LA 70570
Office: (337) 943-2410
Email: antonio_harris@suagcenter.com
facebook.com/SUAgCooperativeExtension
www.suagcenter.com