2023 Agricultural Career Expo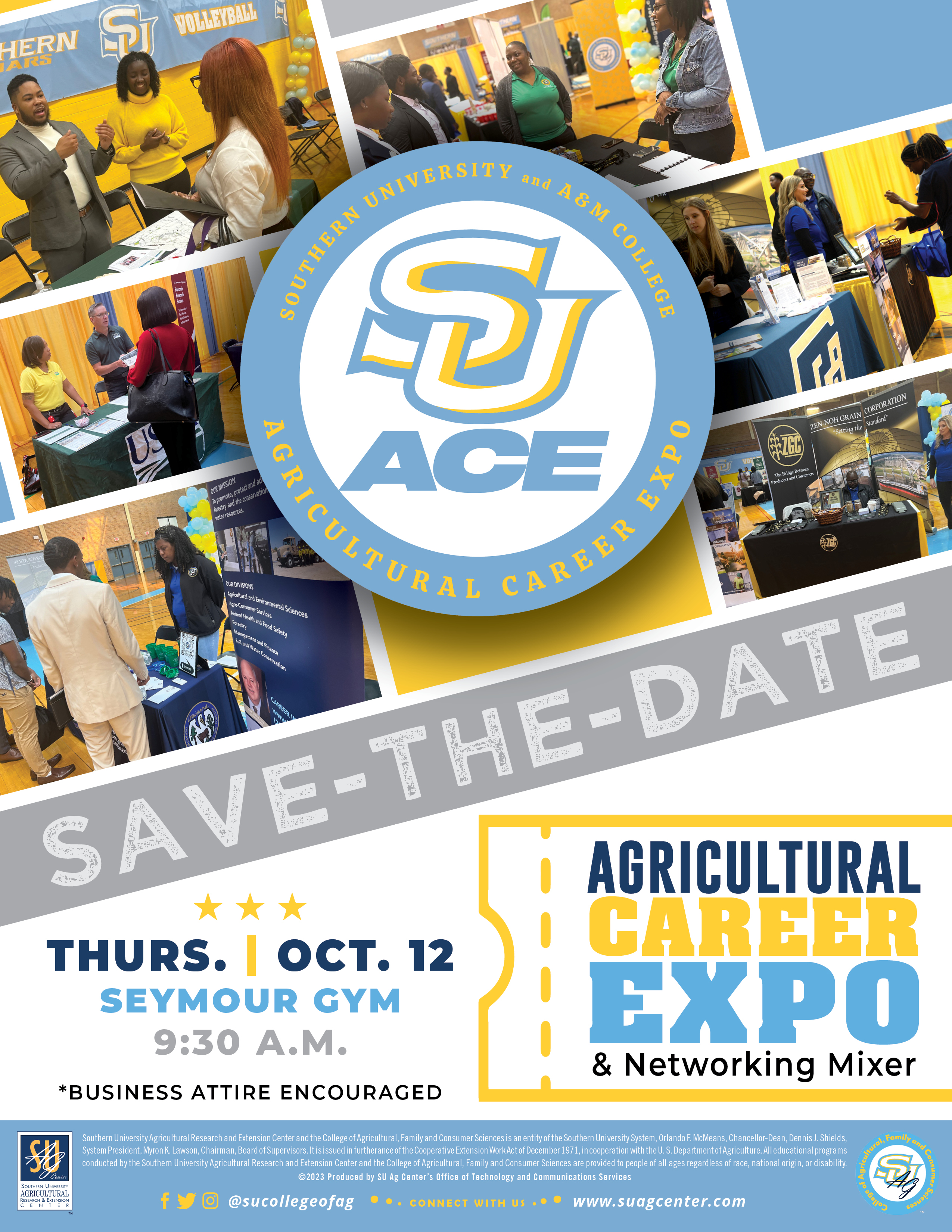 The Southern University and A&M College and College of Agricultural, Family and Consumer Sciences will be hosting their Agricultural Career Expo (A.C.E.) on Thursday, October 12, 2023 from 9:30AM-1PM at Seymour Gymnasium. This event will be held during the university homecoming week celebration and will allow students to meet with professionals to discuss potential career paths with government, private industry, graduate schools and community stakeholders.
Professionals are invited to come and interact with over 500 students majoring in Agricultural and Family and Consumer Sciences that would be beneficial to the growth of their workforce in the future. Participants will also have the opportunity to meet with the administration on possible partnerships to develop pipelines for direct access to highly qualified students available through the College of Agricultural, Family and Consumer Sciences. A.C.E. will continue to fuel the quality of students by demonstrating the importance of the food and agricultural industry and its contribution statewide, nationally, and globally.
If you are interested in becoming a corporate sponsor, the packet can be viewed here.
For more information, please contact Mr. Robert Easly at robert_easly@suagcenter.com or Dr. Harold Mellieon Jr. at harold_mellieon@subr.edu.
We look forward to your participation in the 2023 Agricultural Career Expo!