SU Ag Center set to host a COVID Vaccine Drive on Oct. 13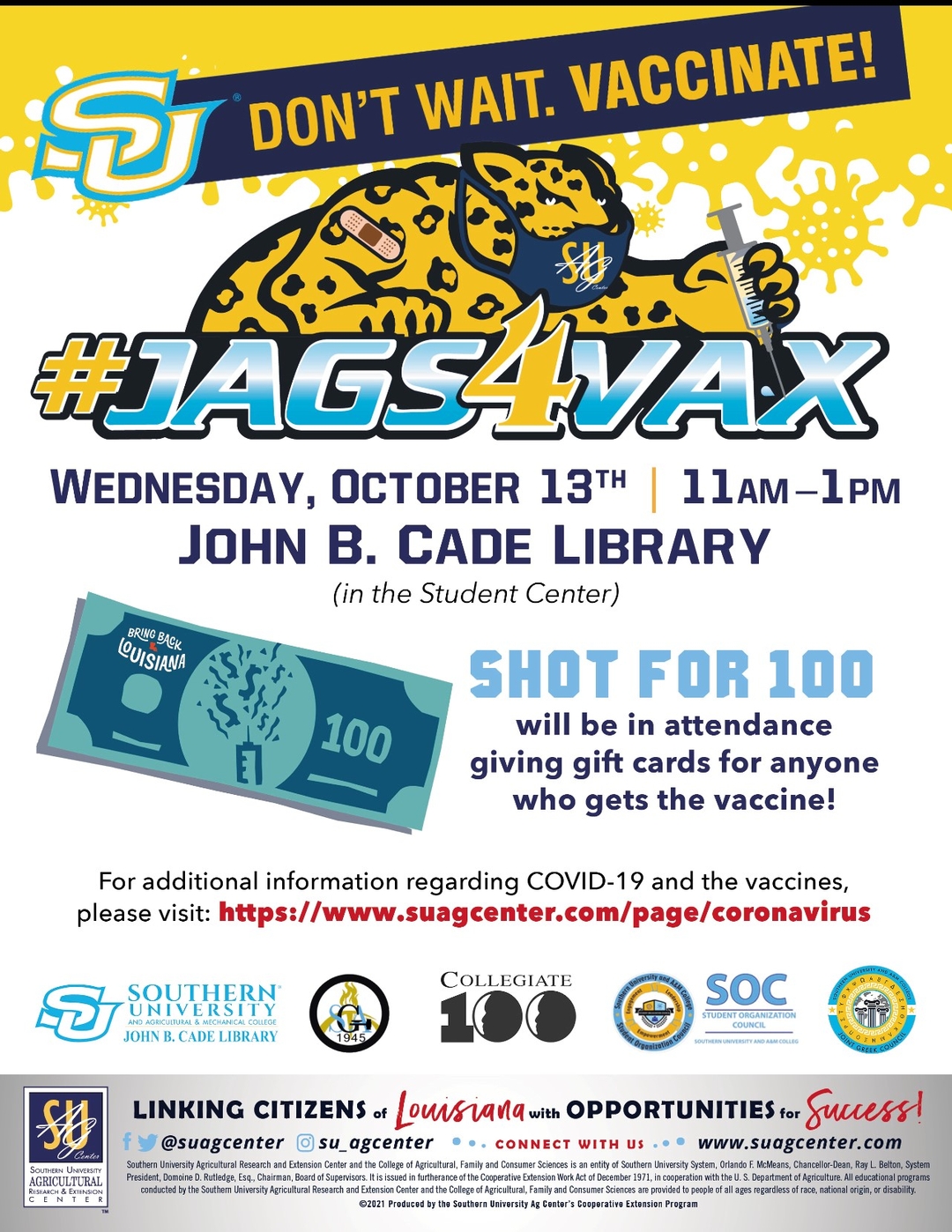 Baton Rouge, La. – The Southern University Ag Center will host a COVID-19 vaccine drive on the Southern University campus from 11 a.m. – 1 p.m. in the Student Center of the John B. Cade Library through its Jags4Vax program.
The event is open to Southern University students, faculty, staff, and the general public. Individuals who participate in this event will also be eligible for the Shot For $100 incentive card.
Information on Southern University Ag Center's programs will also be available.
Jags4Vax is funded through an EXCITE (Extension Collaborative on Immunization Teaching and Engagement) grant in collaboration with the United States Department of Agriculture's (USDA) National Institute of Food and Agriculture (NIFA) and the Centers for Disease Center (CDC) to promote the uptake of COVID-19 and other adult vaccines and to combat vaccine hesitancy.
For additional information contact Jasmin Plowe at jasmin_plowe@suagcenter.com.