Newsroom
Community News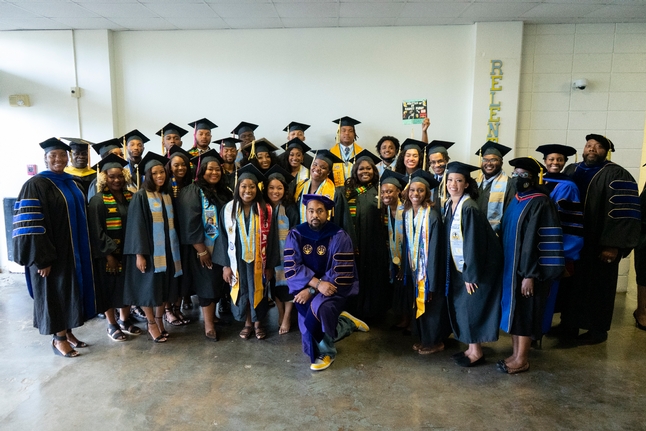 Congratulations to the Spring Class of 2022
May 13, 2022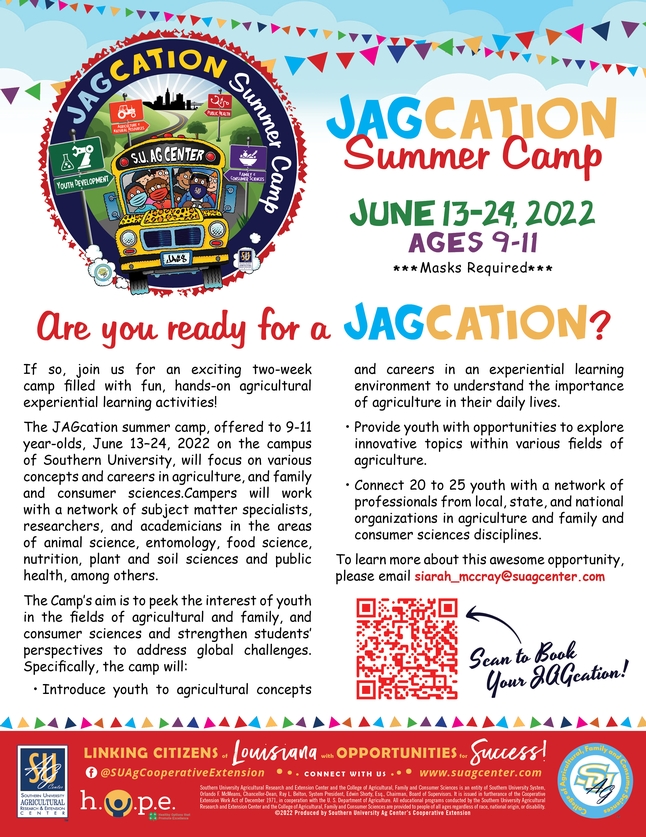 SU Ag Center now enrolling for its JAGcation Summer Camp
May 06, 2022
The Southern University Ag Center is now enrolling students ages 9-11 for its two-week, hands-on agricultural experiential learning summer camp, JAGcation.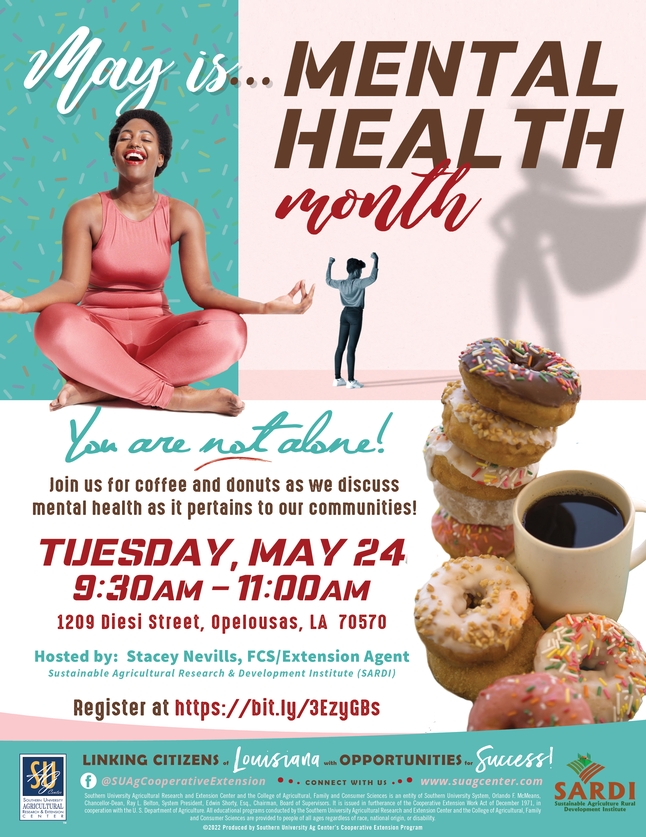 SARDI is set to host a Mental Health Forum on May 24
May 05, 2022
Participants will join in a discussion on mental health as it pertains to the community.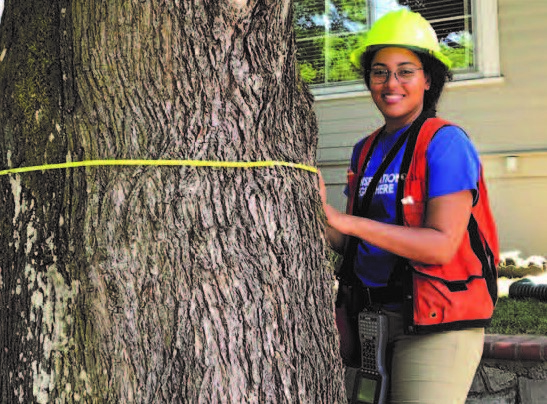 Southern U.'s Brittany Benjamin Finds a Home in Urban FIA
April 28, 2022
Brittany Benjamin works for the U.S. Forest Service's Urban Forest Inventory and Analysis (FIA) program in Portland, Oregon, and San Diego, California. She's also enrolled in an urban forestry Ph.D. program at Southern University in Baton Rouge, Louisiana.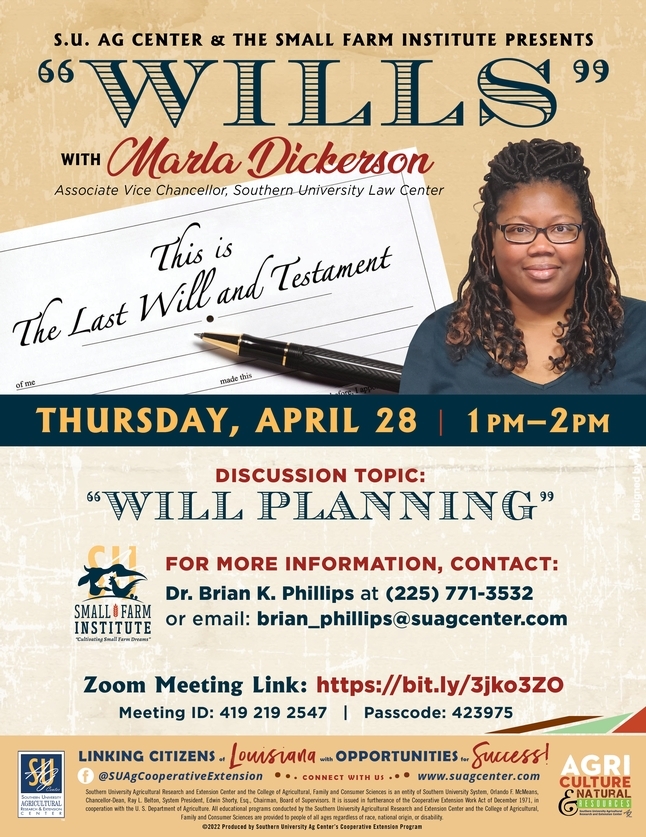 SU Ag Center to hold a virtual Will Planning Workshop on April 28
April 27, 2022
Attendees will learn what a will is, how to conduct will planning, and how to name an executor for their small farm or business.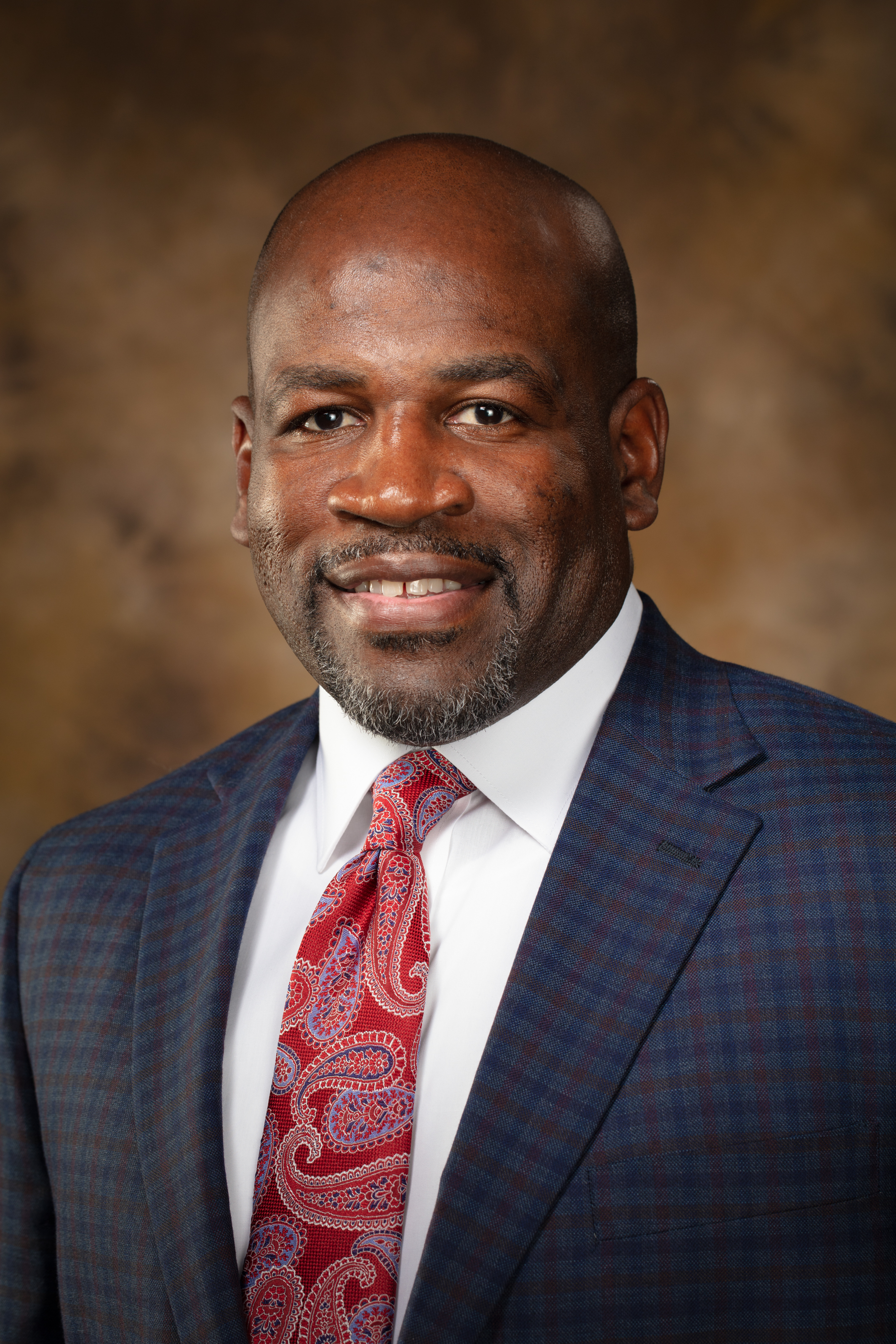 SU College of Ag alum Deacue Fields to be recommended as the next VP of UA System
April 20, 2022
"Going through this process has reinvigorated my passion for agriculture and shed light on numerous opportunities for the division to cultivate partnerships and collaborate during this next chapter," expressed Fields. "I'm grateful for this opportunity to continue strengthening the impact of the Division of Agriculture as we embrace the land-grant mission of serving our state."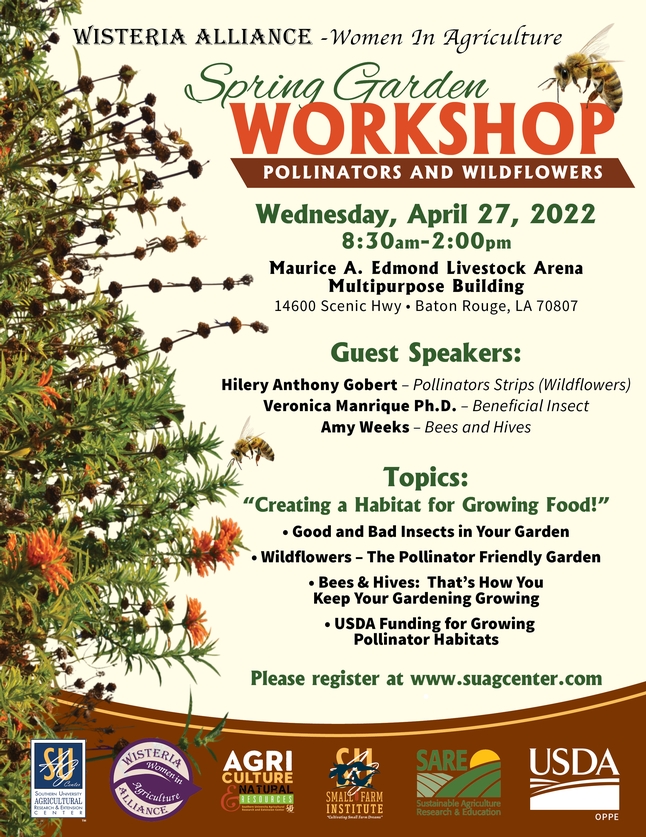 SU Ag Center set to host its Spring Garden Workshop on April 27
April 20, 2022
Register now!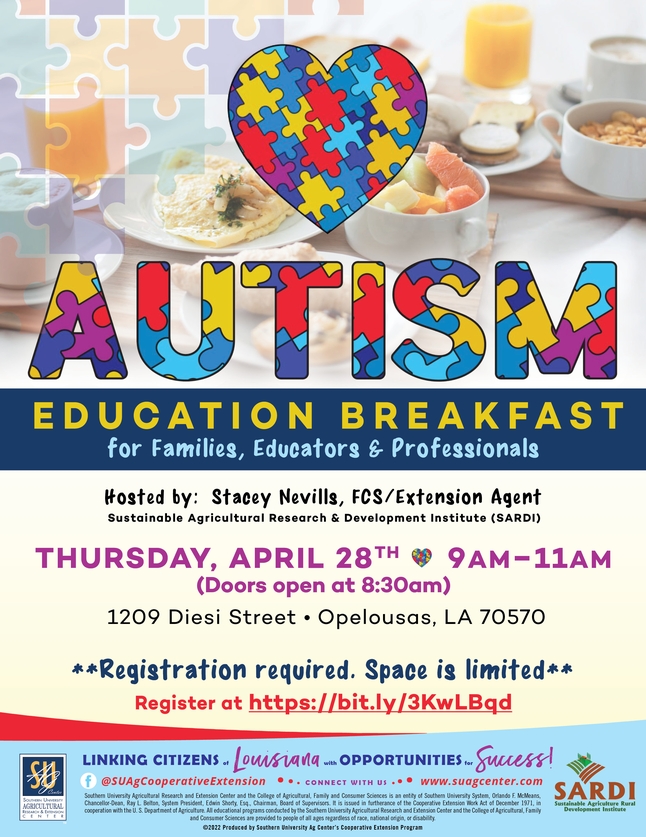 Autism Education Breakfast set for April 28 at SARDI
April 19, 2022
The breakfast will provide attendees with a deeper look into Autism from the perspectives of physicians, clinicians, and parents, as well as the resources available within the community.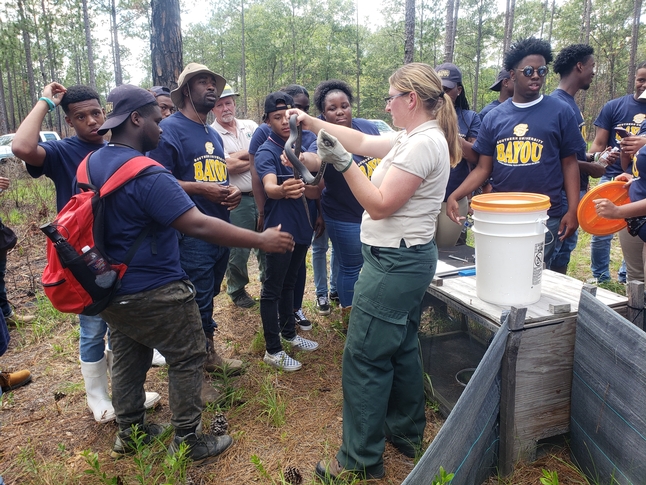 SU College of Ag is accepting applications for its Virtual Summer BAYOU Program
April 13, 2022
The two-week program will be held virtually June 5 – 17, 2022 and will provide high schoolers and incoming college freshmen with an opportunity to gain first-hand knowledge about career opportunities in Agriculture, Family and Consumer Sciences, and related disciplines.