Newsroom
Community News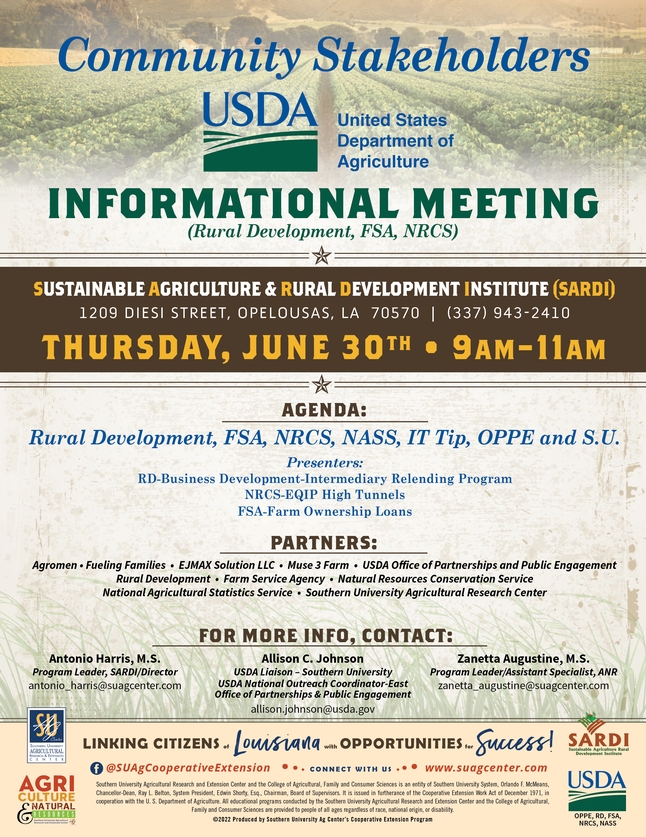 SARDI/USDA to hold a Community Stakeholders Informational Meeting on June 30
June 29, 2022
The meeting is free and open to small farmers in the Opelousas area.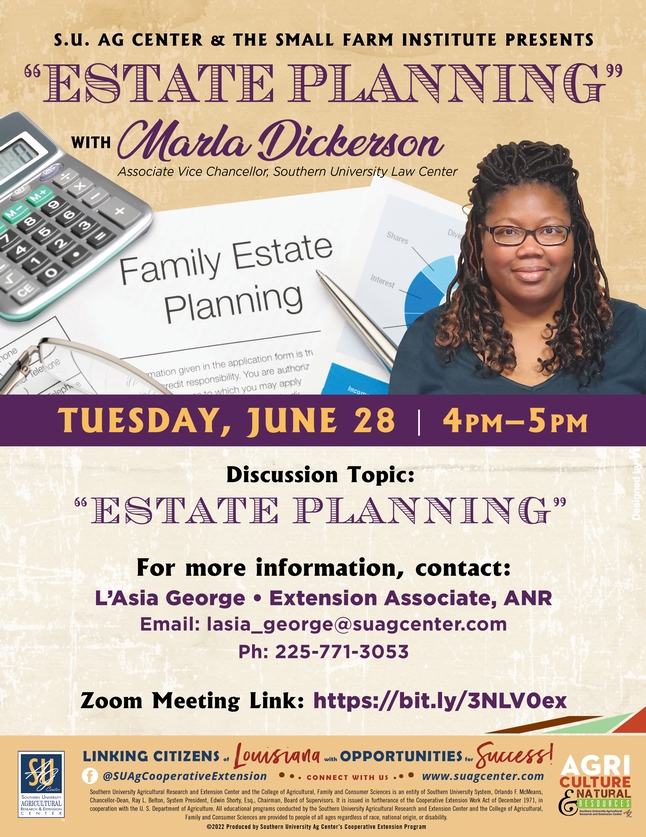 SU Ag Center reschedules its Estate Planning Workshop for June 28, 2022
June 20, 2022
The SU Ag Center's Estate Planning Workshop has been rescheduled for June 28, 2022 at 4 p.m. The workshop, which is hosted by the Center's Small Farm Institute, was initially scheduled for June 21.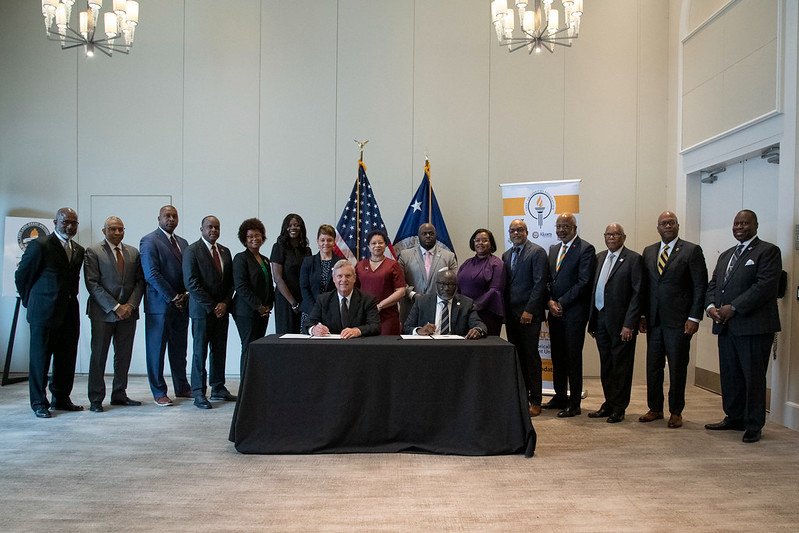 USDA Strengthens Partnerships with 1890s Universities
June 16, 2022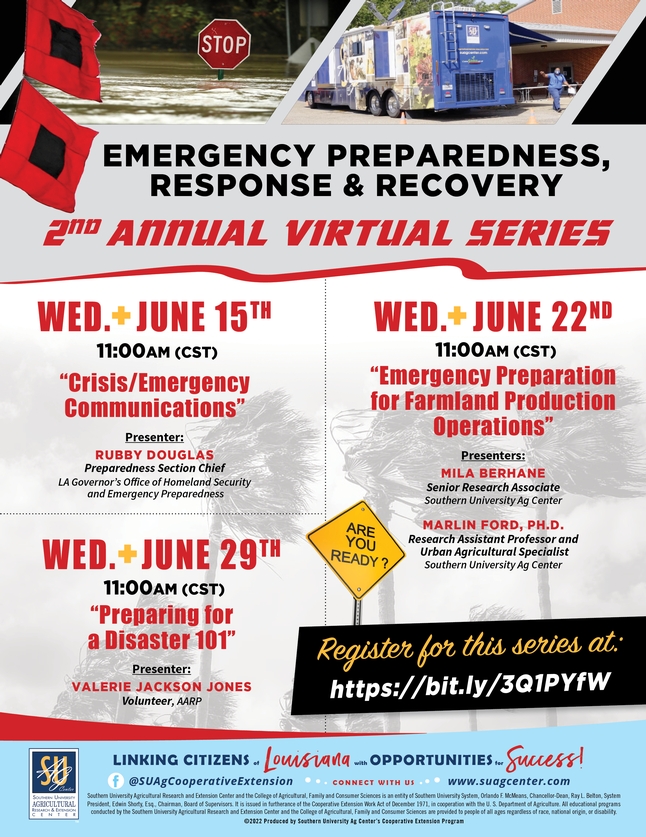 SU Ag Center continues its' Emergency Preparedness Virtual Series
June 14, 2022
Registration is open for the series at: https://bit.ly/3Q1PYfW.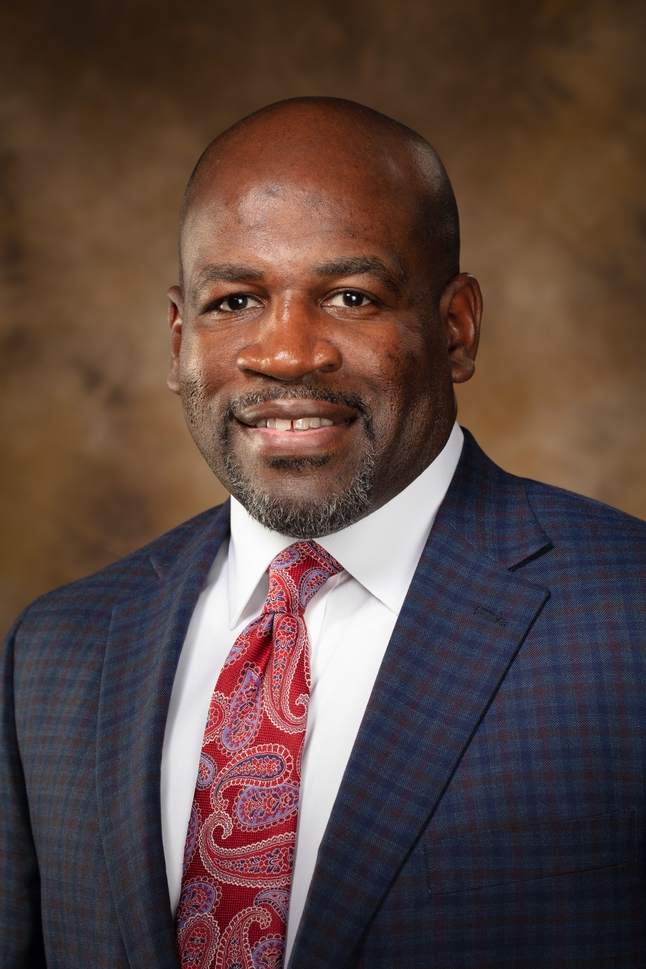 SU College of Ag alum Deacue Fields confirmed as VP of UA System
May 31, 2022
Southern University College of Agriculture alum, Deacue Fields, Ph.D., is the new vice president for agriculture for the University of Arkansas System.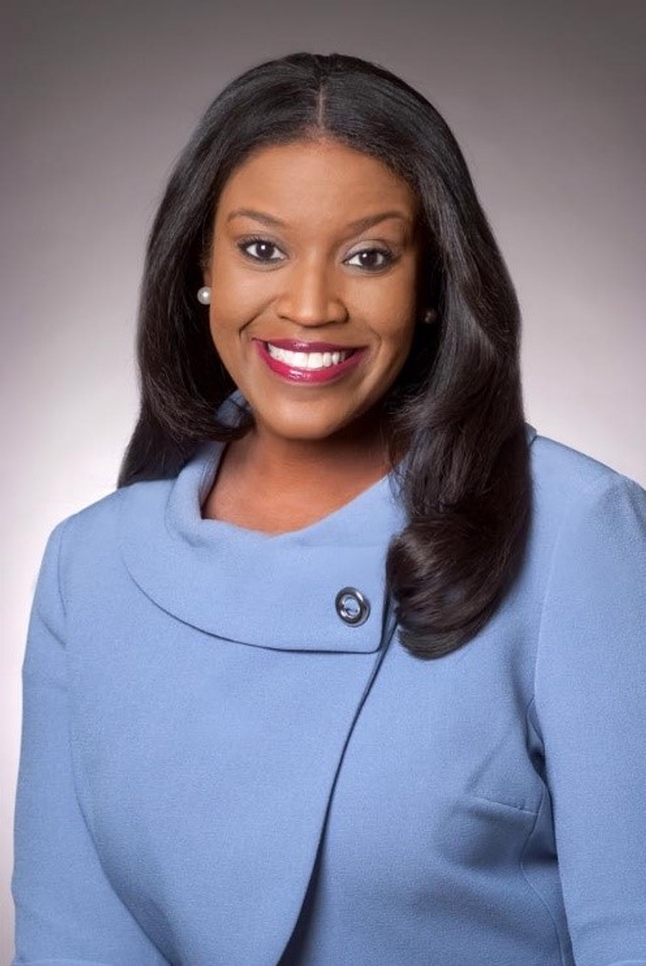 Katara Williams Named Vice Chancellor for Institutional Advancement & External Relations at the SU Ag Center
May 24, 2022
As the VC for Institutional Advancement and External Relations, Williams will provide leadership and oversight on strategy development to reach, influence, and collaborate with the university's internal and external stakeholders; supervise the units within the respective portfolio; and represent the SU Ag Center and SU College of Agricultural, Family and Consumer Sciences throughout the state and nation to advance the Ag Center and College's mission, vision, and strategic initiatives.