Find Your Spark in 4-H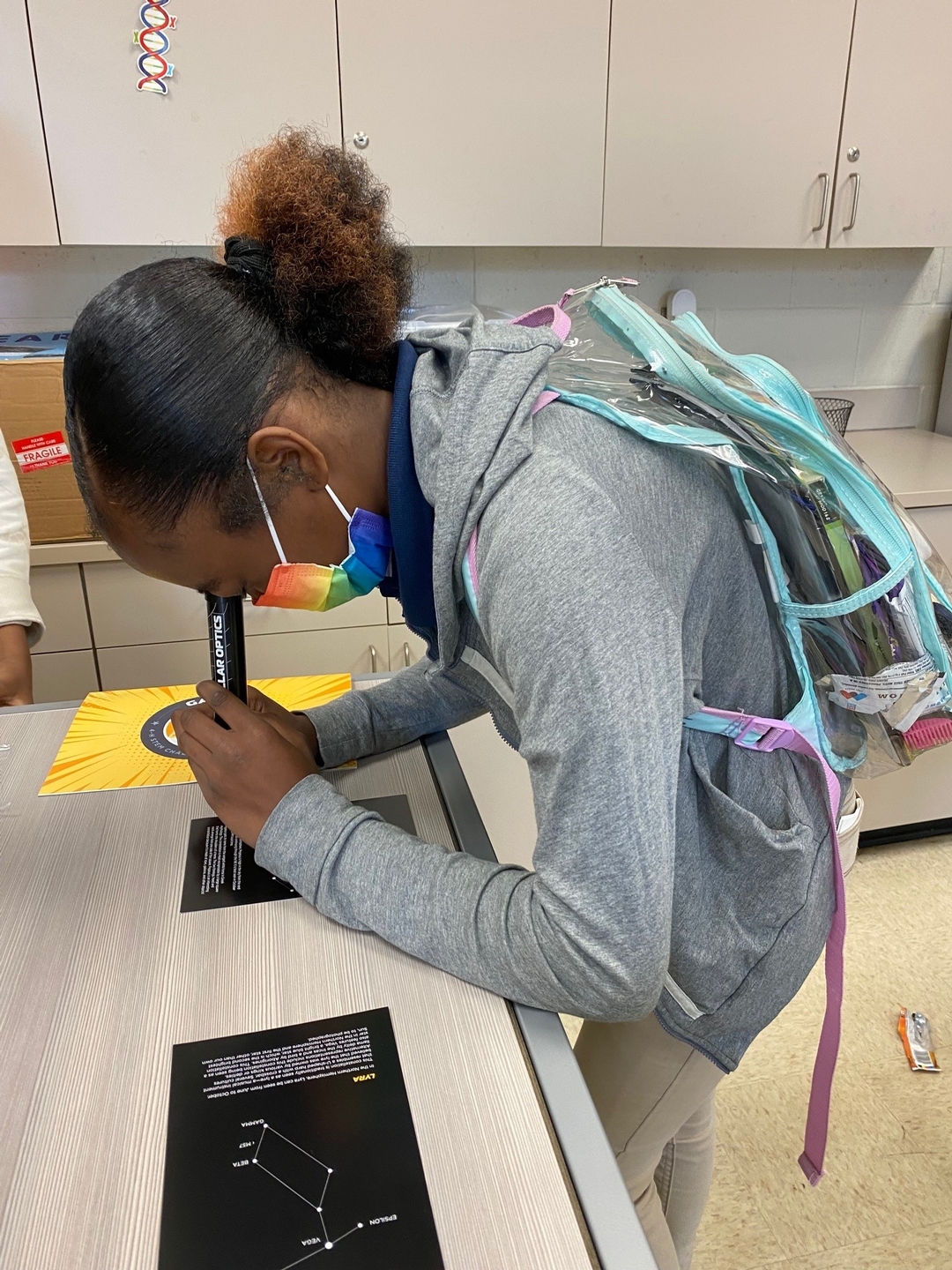 Baton Rouge, LA - According to the National Institute of Food and Agriculture, it is essential to increase and diversify the talent pipeline across S.T.E.A.M. (science, technology, engineering, agriculture, and mathematics) disciplines to solve the world's grand challenges. (N.I.F.A., 2021) This fall, students were engaged in fun, hands-on S.T.E.M. activities focused on space exploration, the technology and resources needed for missions, and the obstacles humans encounter in orbit.
We discussed the contributions of inventors, scientists, mathematicians, and astronauts of color, such as Dr. Mae Jemison and Dr. Ellen Ochoa. Students must vividly be able to connect and see themselves in the curricula from which they are learning. In an effort to increase student engagement, connect your students with STEAM professionals of color by conducting a video series of guest speakers from academia, industry, and government sectors. The STEAM experts can share their passion, struggles, and most significant accomplishments within the discipline. Encourage your students to provide feedback to determine potential community partners and stakeholders from which they would like to learn, connect, and engage.
The Southern University Agricultural Research and Extension Center's 4-H team is committed to cultivating leaders by creating innovative and culturally relevant learning experiences for all youth. We recognize every learning experience is an opportunity to ignite a spark and passion within students. Help your students find their spark today in 4-H youth development programs!
Works Cited
Fry, R., Kennedy, B., & Funk, C. (2021, April 1). S.T.E.M. Jobs See Uneven Progress in Increasing Gender, Racial and Ethnic Diversity. Pew Research Center. https://www.pewresearch.org/science/2021/04/01/stem-jobs-see-uneven-progress-in-increasing-gender-racial-and-ethnic-diversity/
N.I.F.A. Awards Over $19M in Scholarships for Undergraduates at 1890 Land-Grant Institutions. (2021, June 11). National Institute of Food and Agriculture. https://nifa.usda.gov/press-release/nifa-awards-over-19m-scholarships-undergraduates-1890-land-grant-institutions