SU Ag Center to teach Farmers how to protect their Hearing While Farming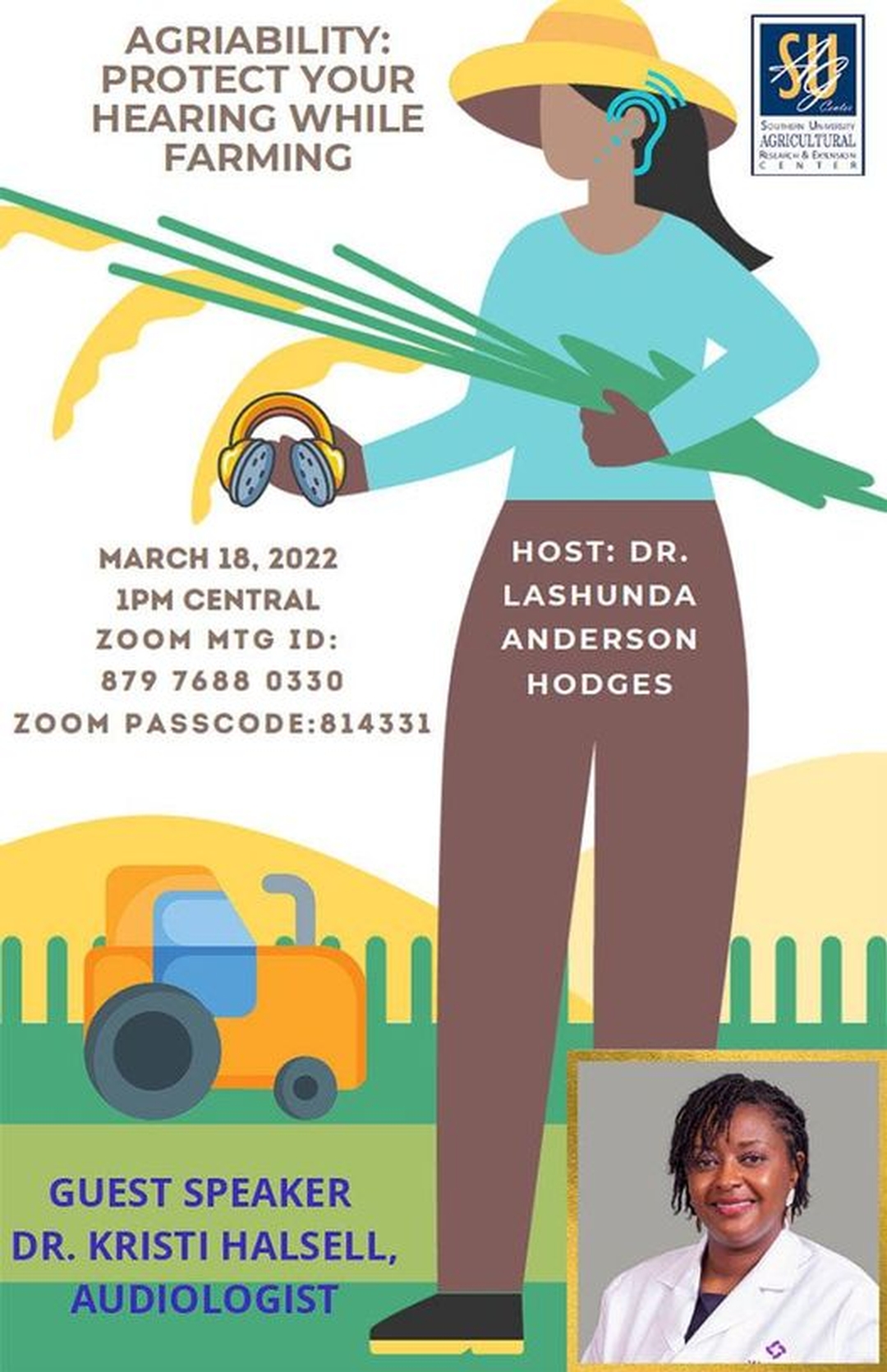 Baton Rouge, La. – The Southern University Ag Center will host the webinar, Agriability: Protect Your Hearing While Farming at 1 p.m. on March 18, 2022 via Zoom.
Dr. Kristi Halsell, a full-time clinical audiologist at WellStar® hospital Ear, Nose and Throat Specialty in Marietta, Georgia, will serve as the guest speaker for the seminar.
"Noise-induced hearing loss is common for farmers," said Dr. Halsell, who specializes in the treatment of patients with immediate and gradual hearing loss.
Dr. Halsell said loud sounds produced by farm equipment can damage the sensory cells of the inner ear when exposed for an extended time.
"It is important for farmers to properly protect their hearing by wearing appropriate hearing protection while exposed to loud sounds," said Halsell. "It is also important that hearing is evaluated routinely for monitoring of hearing sensitivity by a licensed audiologist or hearing professional," she expressed.
To participate in the webinar, visit Zoom.us and enter the meeting ID 87976880330 and passcode 814331.
For additional information, contact Dr. LaShonda Hodges at lashunda_hodges@suagcenter.com.