SU Ag Center to continue its virtual Women in Agriculture Training on April 27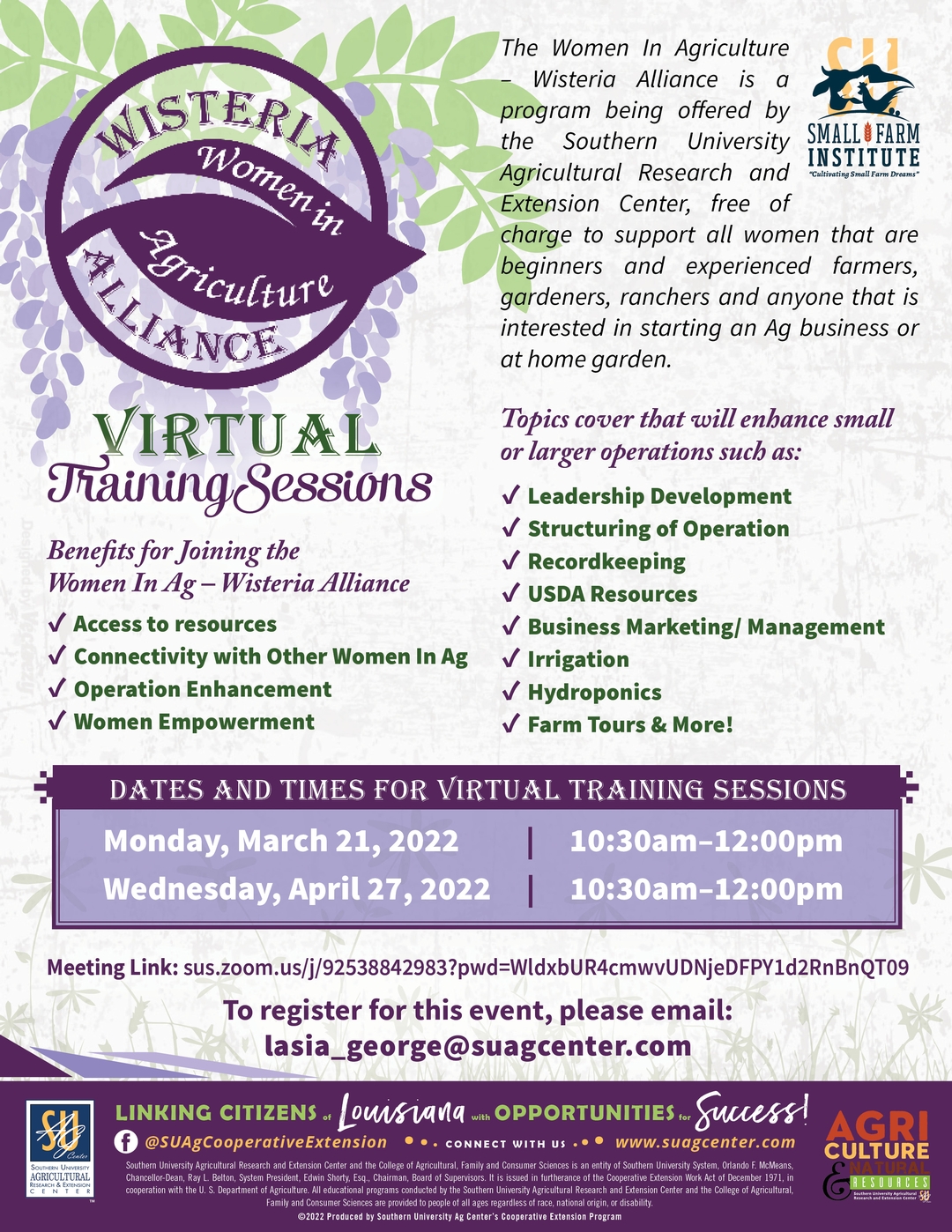 Baton Rouge, La. – The Southern University Ag Center will continue its virtual Women in Agriculture training on April 27, 2022 at 10:30 a.m. The training is being held through the Center's Wisteria Alliance program.
Topics covered during the training will include:
Access to Resources
Connectivity with Other Women In Ag
Operation Enhancement
Women Empowerment
Leadership Development
Structuring of Operation
Record keeping
USDA Resources
Business Marketing/ Management
Irrigation
Hydroponics
The Women in Agriculture - Wisteria Alliance is a free program created to support all women that are beginners and experienced farmers, gardeners, or ranchers. The program is also open to anyone interested in starting an Ag business or at home garden.
To register for the training or for additional information, email lasia_george@suagcenter.com.