SU Ag Center set to host its Spring Garden Workshop on April 27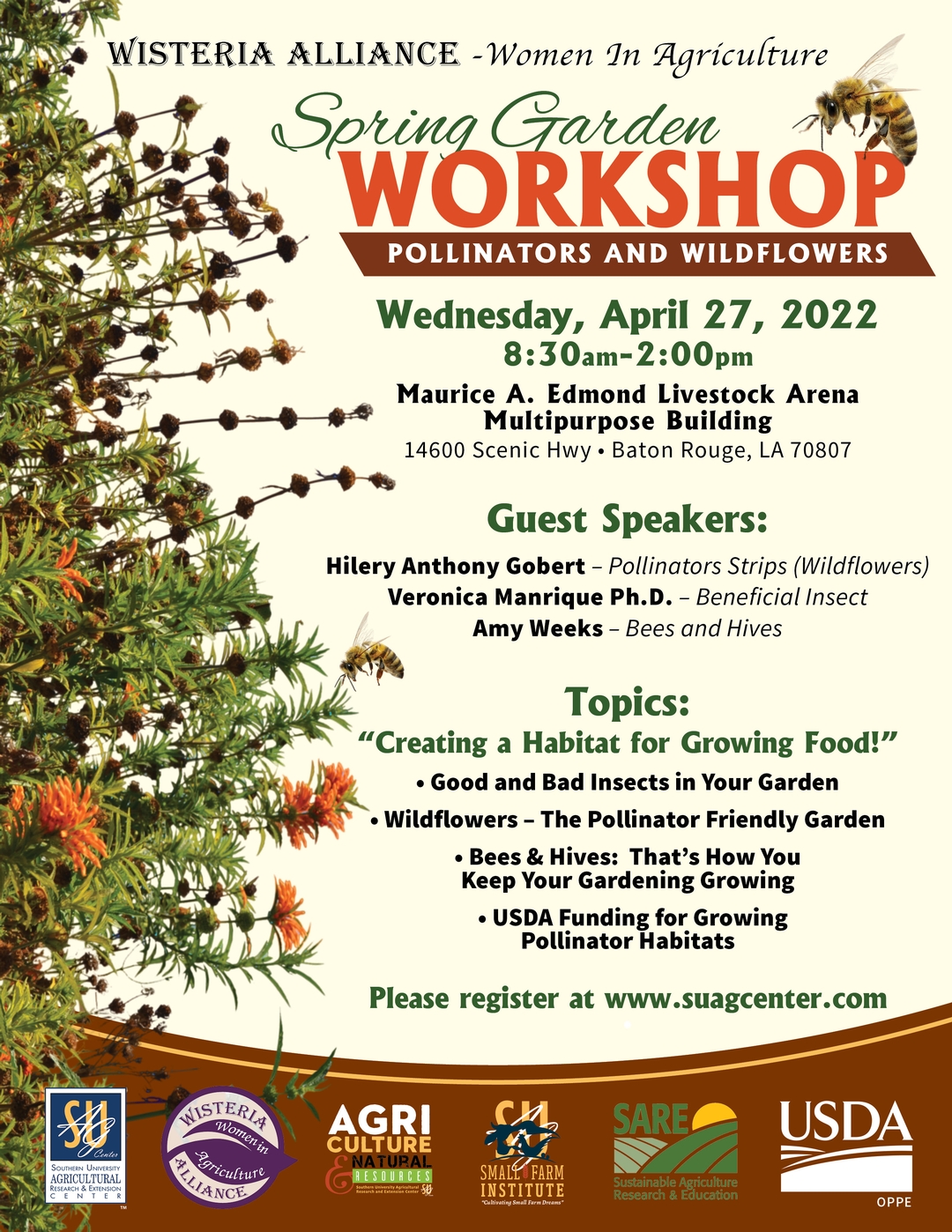 Baton Rouge, La. – The Southern University Ag Center will hold its Spring Garden Workshop, themed "Pollinators and Wildflowers" from 8:30 a.m. – 2 p.m. on April 27 at the Multipurpose Building of the Maurice A. Edmond Livestock Arena, 14600 Scenic Hwy. in Baton Rouge, La.
Topics covered during the workshop will include:
Wildflowers – The Pollinator Friendly Garden
Good and Bad Inserts in Your Garden
Bees & Hives: That's How You Keep Your Garden Growing
USDA Funding for Growing Pollinator Habitats
The workshop is free and open to the public but registration is required. To register visit, https://bit.ly/37H5xYO.
This event is sponsored by the Sustainable Agriculture Research & Education (SARE) Program and the USDA's Office of Partners and Public Engagement.
For additional information, contact Zanetta Augustine at zanetta_augustine@suagcenter.com or Milagro Berhane at milagro_berhane@suagcenter.com.