SU Ag Center to hold a virtual Will Planning Workshop on April 28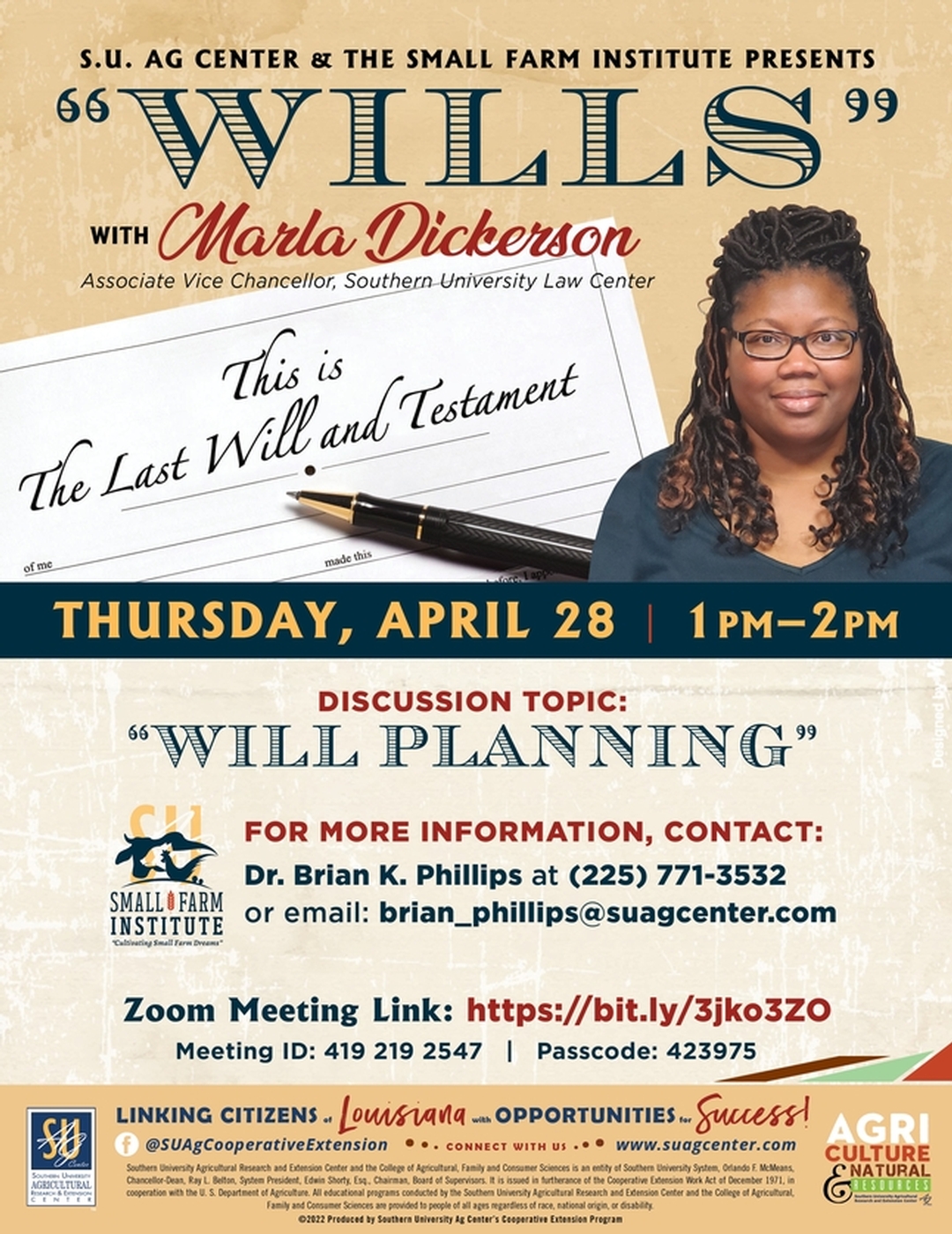 The Southern University Ag Center's Small Farm Institute will hold a virtual workshop on "Wills" at 1 p.m. on April 28, 2022 via Zoom.
Marla Dickerson, Associate Vice Chancellor of the Southern University Law Center, will serve as the presenter for the workshop.
Attendees will learn what a will is, how to conduct will planning, and how to name an executor for their small business or farm.
Interested small farmers and individuals can join the workshop here.
For more information, contact Dr. Brian K. Phillips at (225) 771-3532 or email: brian_phillips@suagcenter.com.