SARDI is set to host a Mental Health Forum on May 24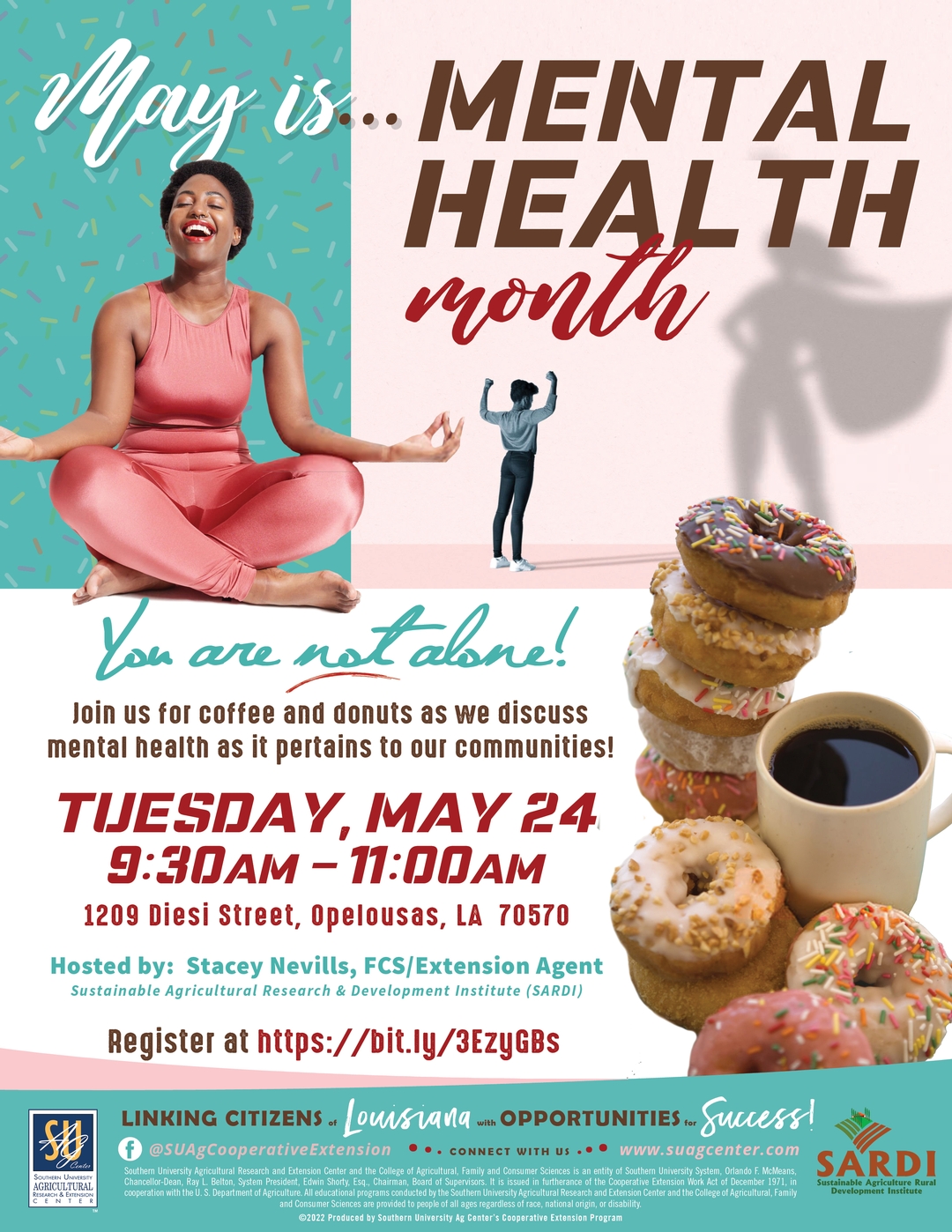 Baton Rouge, La. – The Sustainable Agricultural Research and Development Institute (SARDI) will host a Mental Health Forum from 9:30 a.m. – 11 a.m. on May 24 at their location, 1209 Diesi Street, in Opelousas, La.
During the event, participants will join in a discussion on mental health as it pertains to the community.
To register for the free forum, click here.
May is Mental Health Awareness Month. Hospitals and mental health organizations observe this month as a time to raise awareness of those living with mental or behavioral health issues and to help reduce the stigma, provide support, educate the public, and advocate for policies that support people with mental illnesses and their families.
For additional information, contact Stacey Nevills, FCS/Extension Agent at stacey_nevills@suagcenter.com.