SU Ag Center set to host a two-day Emergency Preparedness Virtual Conference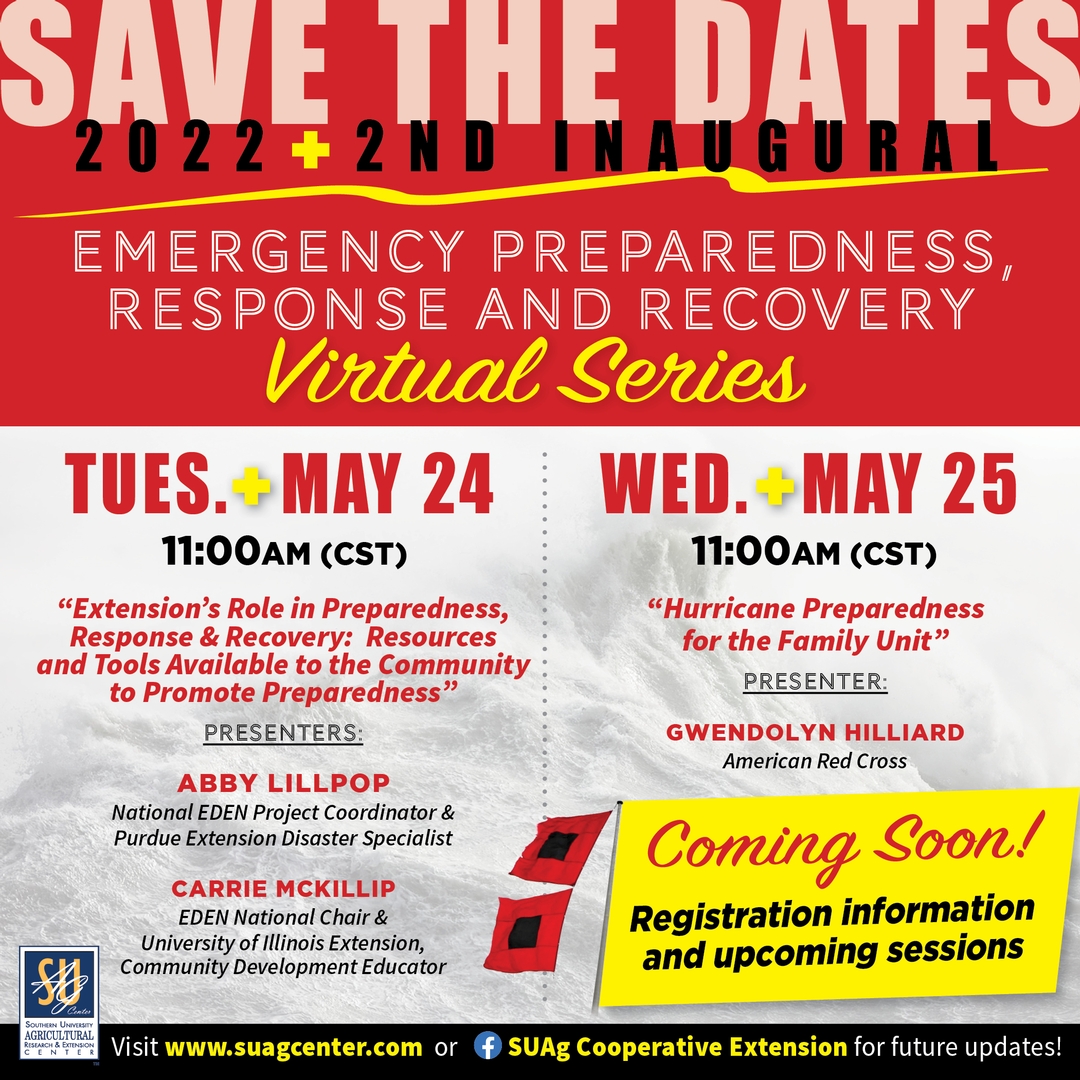 Baton Rouge, La. – The Southern University Ag Center will host its 2nd Annual, interactive, Emergency Preparedness, Response, and Recovery Virtual Conference Series, May 24-25, 2022. Each day of the conference is designed to strengthen and build sustainable and resilient communities.
The conference dates and targeted audiences are:
May 24 - (11 a.m. – 12 p.m.) covers Extensions Role in Preparedness, Response, or Recovery: Resources and Tools Available to the Community to Promote Preparedness
May 25 - (11 a.m. – 12 p.m.) covers Hurricane Preparedness for the Family Unit
Registration is now open at https://bit.ly/3ssArfd.
For additional information, contact Kiyana Kelly at Kiyana_kelly@suagcenter.com, Angell Jordan at angell_jordan@suagcenter.com, or Dr. Marlin Ford at marlin_ford@suagcenter.com.