SU Ag Center continues its' Emergency Preparedness Virtual Series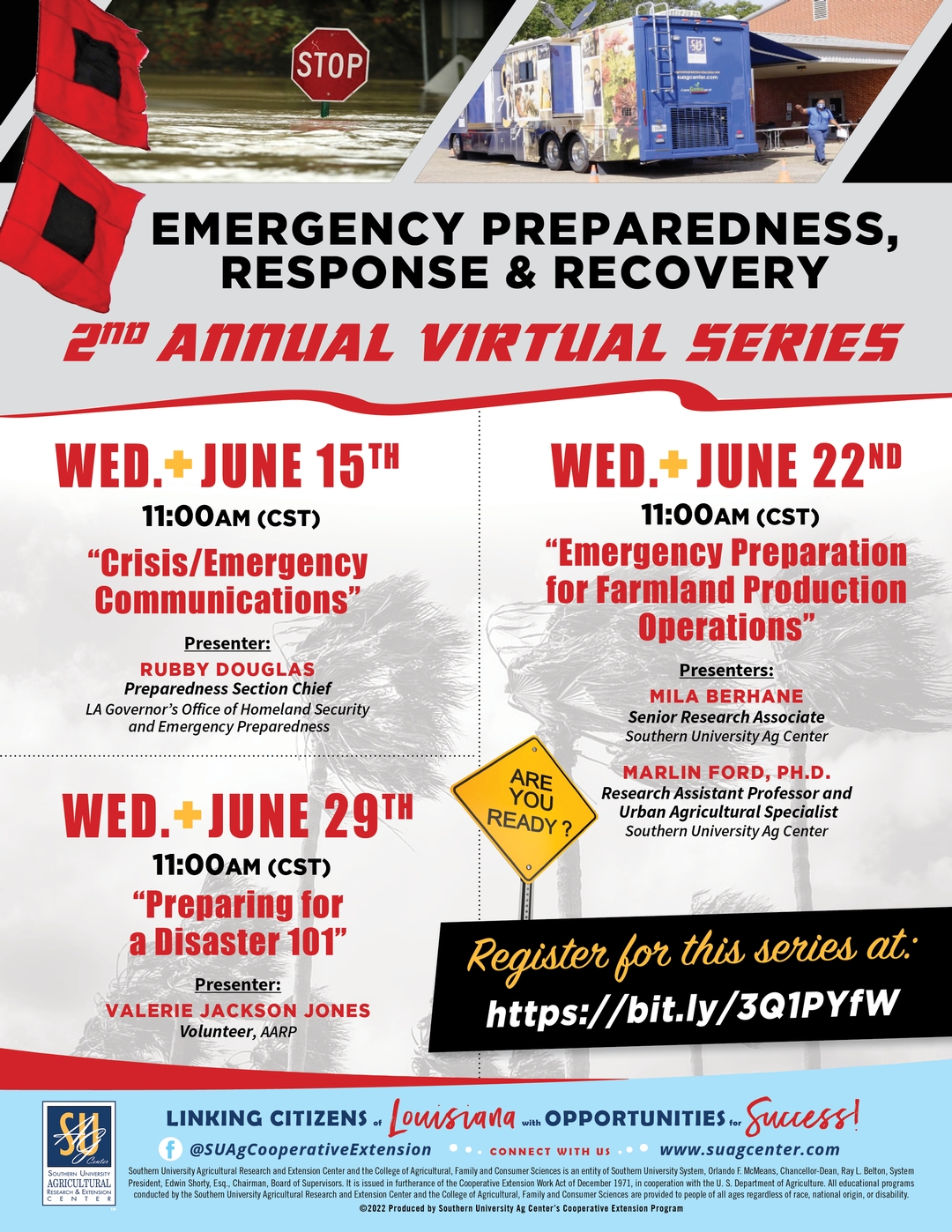 Baton Rouge, La. – The SU Ag Center will continue its 2nd Annual, Emergency Preparedness, Response, and Recovery Virtual Series during the month of June.
The free series will cover the topics of:
June 15 - ( 11 a.m. – 12 p.m. ) Crisis/ Emergency Communications
June 22 – ( 11 a.m. – 12 p.m.) Emergency Preparation for Farmland Production Operations
June 29 – (11 a.m. – 12 p.m.) Preparing for a Disaster 101
Registration is open for the series at: https://bit.ly/3Q1PYfW.
For additional information, contact Kiyana Kelly at Kiyana_kelly@suagcenter.com, Angell Jordan at angell_jordan@suagcenter.com, or Dr. Marlin Ford at marlin_ford@suagcenter.com.