SU Ag Center is set to host the 2022 St. Helena Ag Day on June 16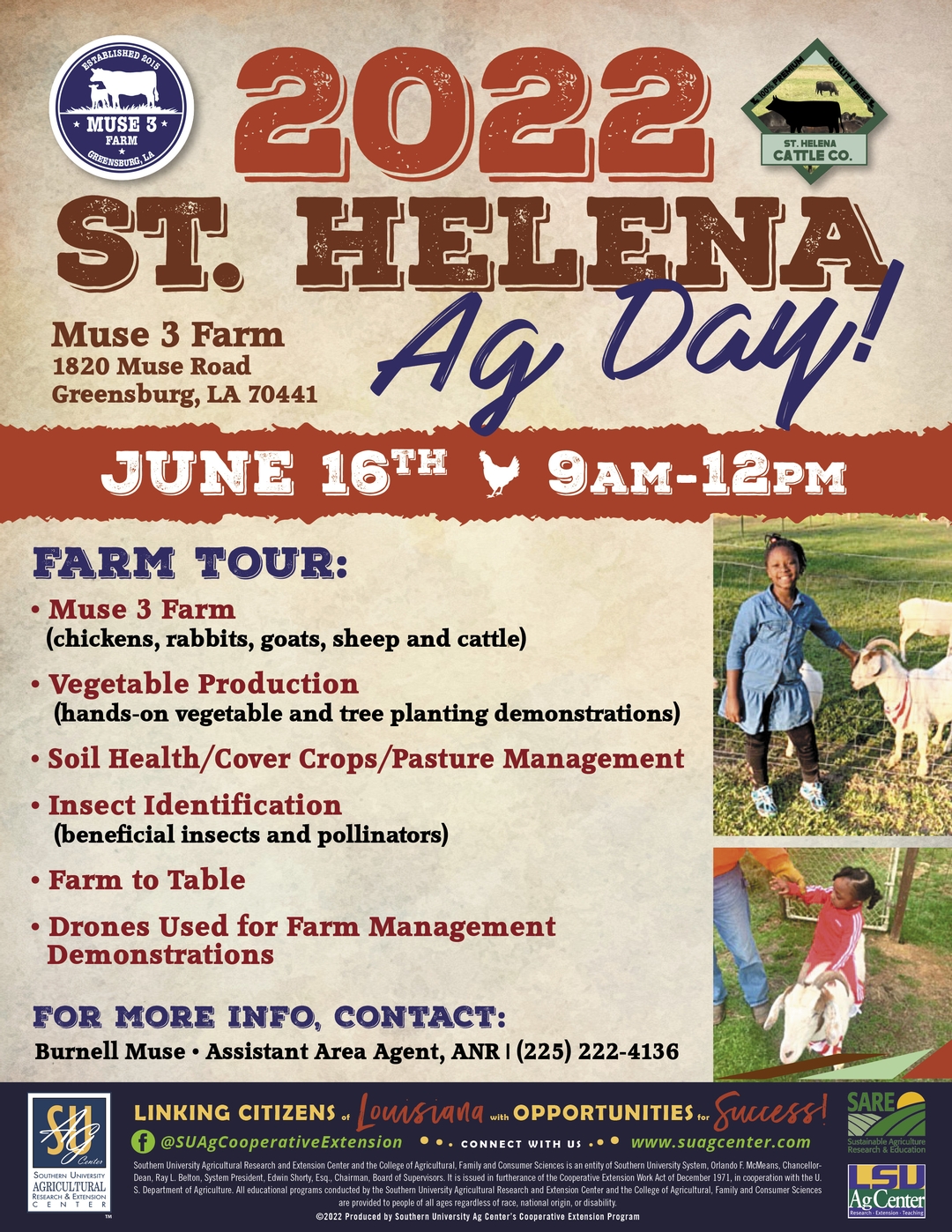 Baton Rouge, La. – The Southern University Ag Center will host the 2022 St. Helena Parish Ag Day from 9 a.m. – 12 p.m. on June 16 at the Muse 3 Farm, located at 1820 Muse Road, in Greensburg, LA.
The Ag Day will include:
Farm Tour of Muse 3 Farm (chickens, rabbits, goats, sheep, and cattle)
Vegetable Production (hands-on vegetable and tree planting demonstrations)
Soil Health/Cover Crops/Pasture Management
Insect Identification (beneficial insects and pollinators)
Drones Used for Farm Management Demonstrations
The Ag Day is co-sponsored by the Southern Sustainable Agriculture Research and Education (SARE) Program, the LSU AgCenter, and the St. Helena Cattle Company.
For additional information on the St. Helena Ag Day, contact Burnell Muse, Assistant Area Agent for Agriculture and Natural Resources at 225-222-4136 or via email at burnall_muse@suagcenter.com.