SU Ag Center reschedules its Estate Planning Workshop for June 28, 2022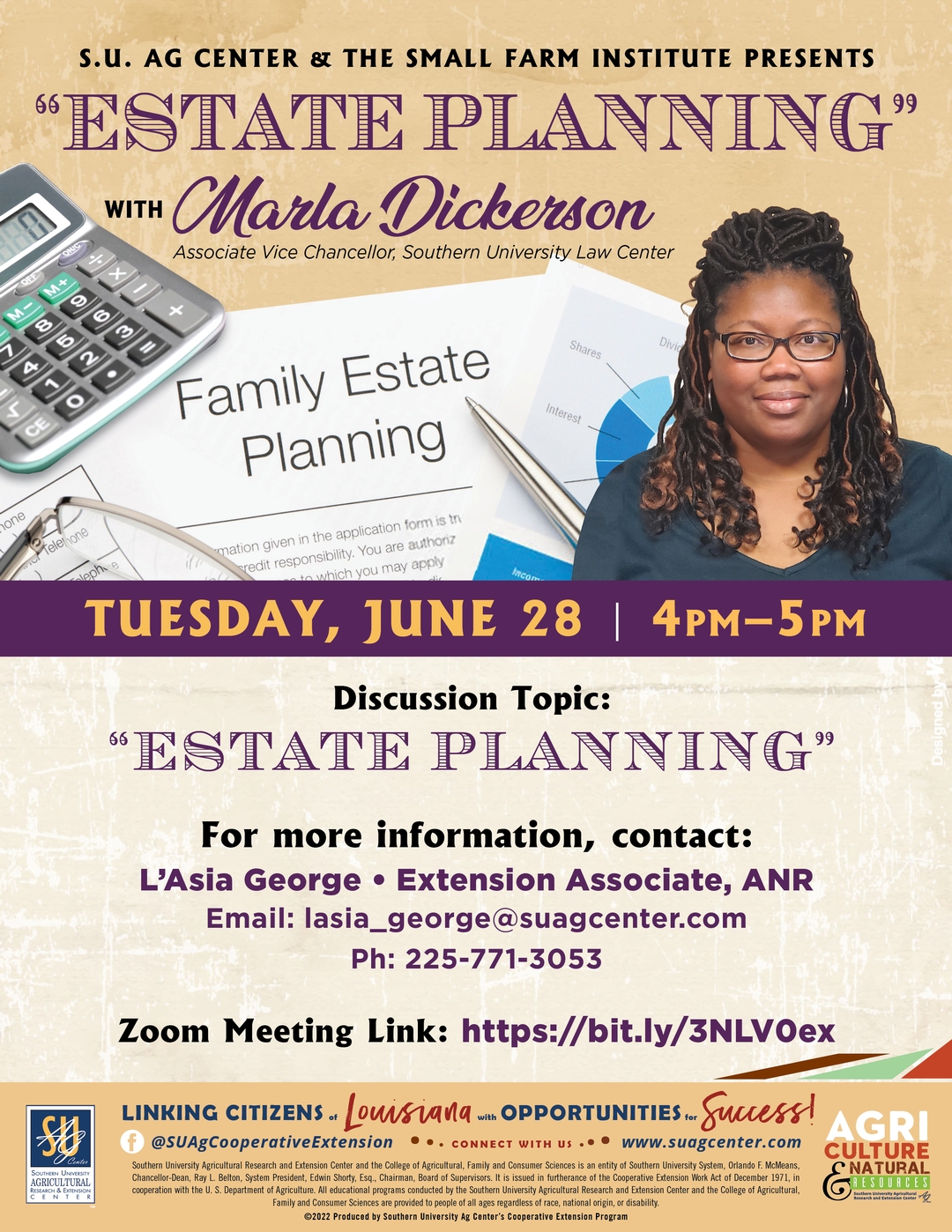 Baton Rouge, La. – The SU Ag Center's Estate Planning Workshop has been rescheduled for June 28, 2022 at 4 p.m. The workshop, which is hosted by the Center's Small Farm Institute, was initially scheduled for June 21.
Marla Dickerson, Associate Vice Chancellor for the Southern University Law Center, will be the keynote speaker for the virtual event.
This workshop is designed for farmers, ranchers, and landowners of any demographic to understand the importance and benefits of having an estate plan for the transferring of land.
Participants will also receive information from a legal expert on how to successfully establish an estate plan to facilitate the transferring of ownership and management of their family land, farmland, farm business, and other assets successfully.
To register for the workshop, visit https://bit.ly/3zOPEvq.
For additional information contact lasia_george@sugcenter.com or call 225-771-3053.