The SU Ag Center is teaching Youth Urban Farming and Gardening practices through its D.U.A.L. Program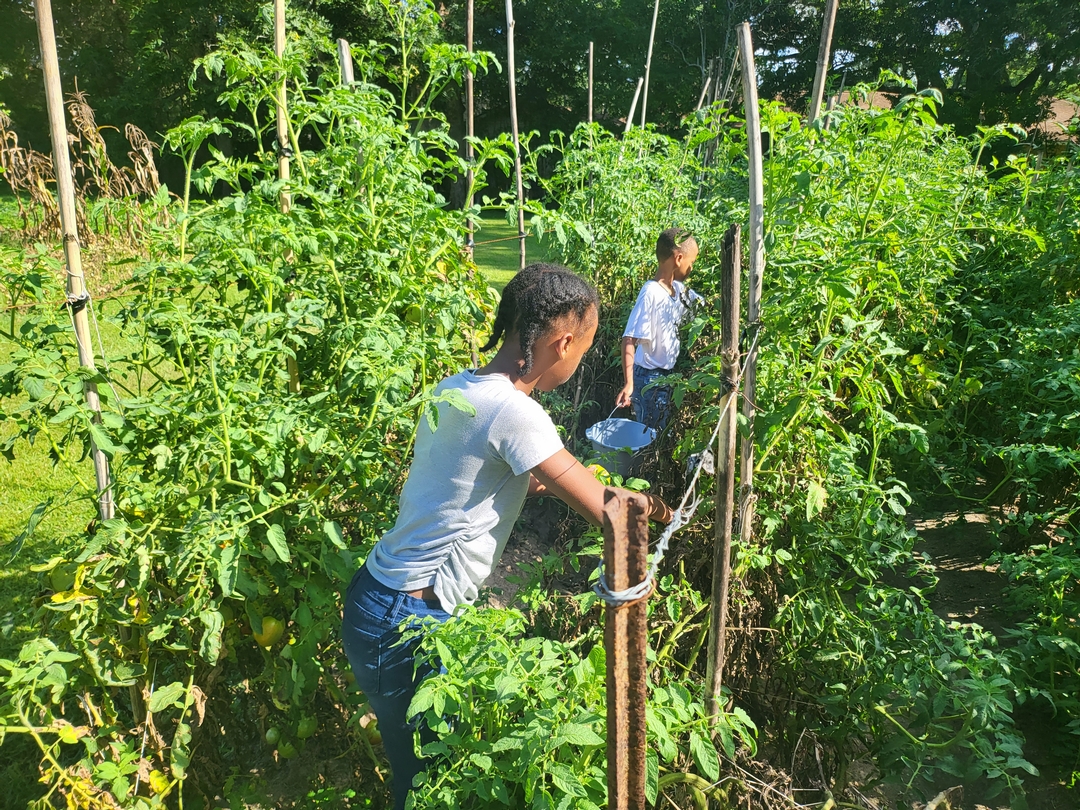 Baton Rouge, La. - For the second year, the Southern University Ag Center has held its Demonstration Urban Agricultural Landscapes (D.U.A.L.) Program for youth in Baton Rouge, La.
D.U.A.L. is providing student learners from the age of 9 - 15 with general garden practices, agricultural technology training, and poultry farming in an urban environment. The program introduces opportunities for relationship and interpersonal skill development, constructive community engagement, informal social control, explorative cognitive and behavioral competencies, and improved nutrition. During the program's three sessions, which are held in July, youth receive hands-on learning in selecting an urban farm site, preparing the site, planting and tending to the garden, harvesting, ag tech production, and backyard poultry production.
Gardening with children increases their cognitive development as well as intellectual skills such as remembering and analyzing information and predicting outcomes. Community gardens are a great way to get children and young adults to learn about nutrition. The D.U.A.L. curriculum focuses on promoting community farms and gardens with educational goals to help students, school staff, NGOs, and families make the connection between growing food and animal husbandry, the development of life skills, and increasing environmental awareness.
For additional information about the D.U.A.L. Youth Farm and Garden Curriculum, contact Dr. Marlin Ford, Research Assistant Professor and Urban Agricultural Specialist at marlin_ford@suagcenter.com.