SU Ag Center set to host a Thanksgiving Food Drive-By Giveaway on November 19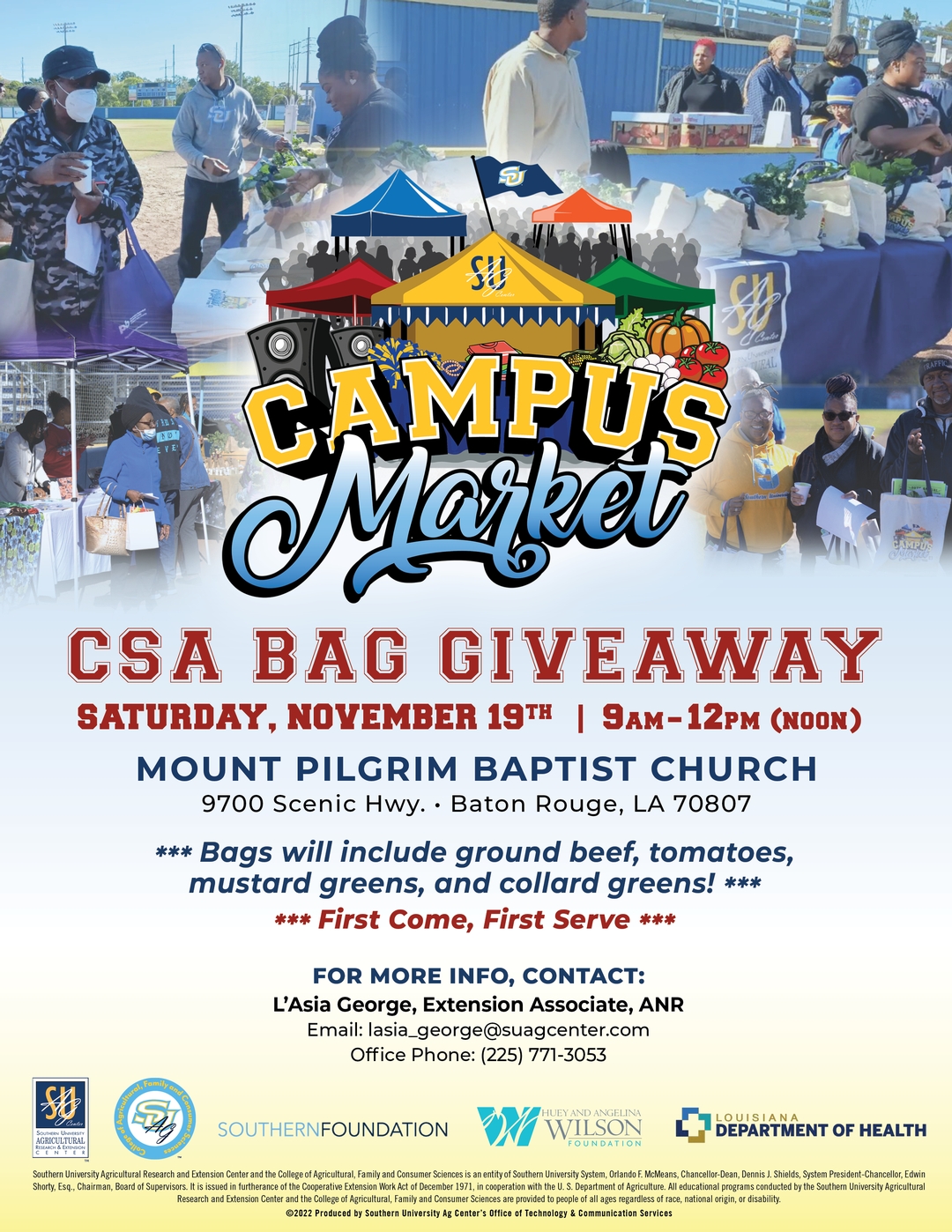 Baton Rouge, La. – The Southern University Ag Center will host a Thanksgiving Campus Market on November 19, 2022, from 9 a.m. – 12 p.m. at the Mount Pilgrim Baptist Church, 9700 Scenic Hwy, in Baton Rouge, La.
The drive-by giveaway is open to the Baton Rouge community on a first come, first served basis. There will be a free Community Supported Agriculture (CSA) Bag Giveaway consisting of ground beef, greens, eggs, and tomatoes.
This event is sponsored by the Huey and Angelina Wilson Foundation, the Southern University System Foundation, and the Louisiana Department of Health.
For more information, contact L'Asia George at (225)771-3053 or lasia_george@suagcenter.com.