SU Ag Center holds Medical Marijuana Educational Tour in New Orleans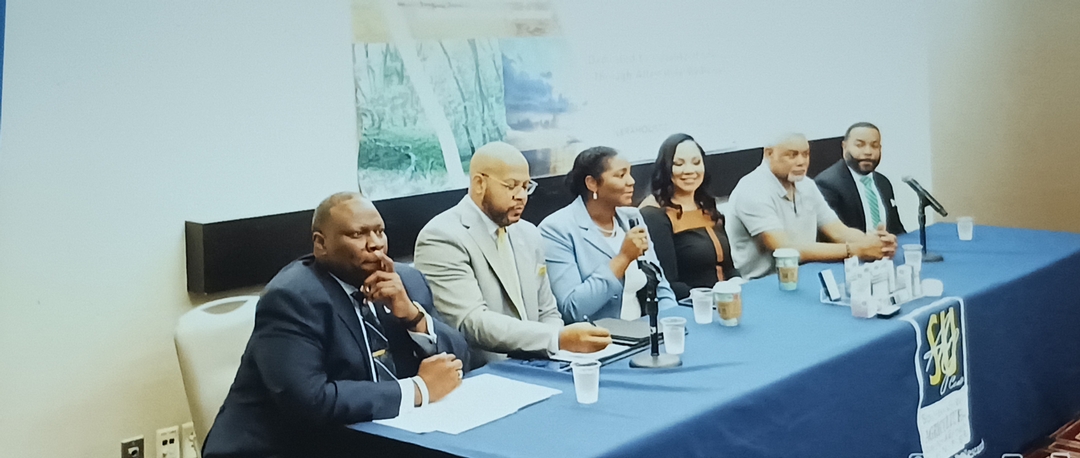 Baton Rouge, La. – The Southern University Ag Center and the Southern University Alumni Federation held a medical marijuana educational tour on November 25, 2022 at the Hyatt Regency New Orleans.
The purpose of the tour was to educate the community on the medical marijuana program at the Southern University Ag Center.
Panelists for the event included Janana Snowden, Ph.D., Executive Director of the Southern Institute for Medicinal Plants (SIMP) at the Southern University Ag Center; Dr. Rani Whitfield, MD, Board Certified Family Physician; Chanda Macias, Ph.D., CEO of Ilera Holistic Healthcare; Ruston Henry, RPh., owner of H&W Drug Store (dispensary); and Omar Pecantte, President of Green Leaf Dispensary, LLC.
The panel spoke on how Southern's program began, the products that are on the market, and how individuals can obtain prescriptions. Attendees were also given the opportunity to ask the panelists questions.
Orlando F. McMeans, Ph.D., Chancellor-Dean of the Southern University Ag Center and the Southern University College of Agricultural, Family and Consumer Sciences also provided comments during the educational session.
Southern University is the first Historical Black College or University (HBCU) to launch lines of both CBD and THC medical marijuana products.
The New Orleans event was the second stop of the educational tour, which began on the campus of Southern University Shreveport in September. The tour's final leg will be held in Baton Rouge on the Southern University campus in the coming weeks.
For additional information on Southern University's medical marijuana program, visit https://www.suagcenter.com/page/medical-marijuana-program-info or contact 225.771.2734.