SU Ag Center announces Dec. 7 as the new date of its Livestock Show Clinic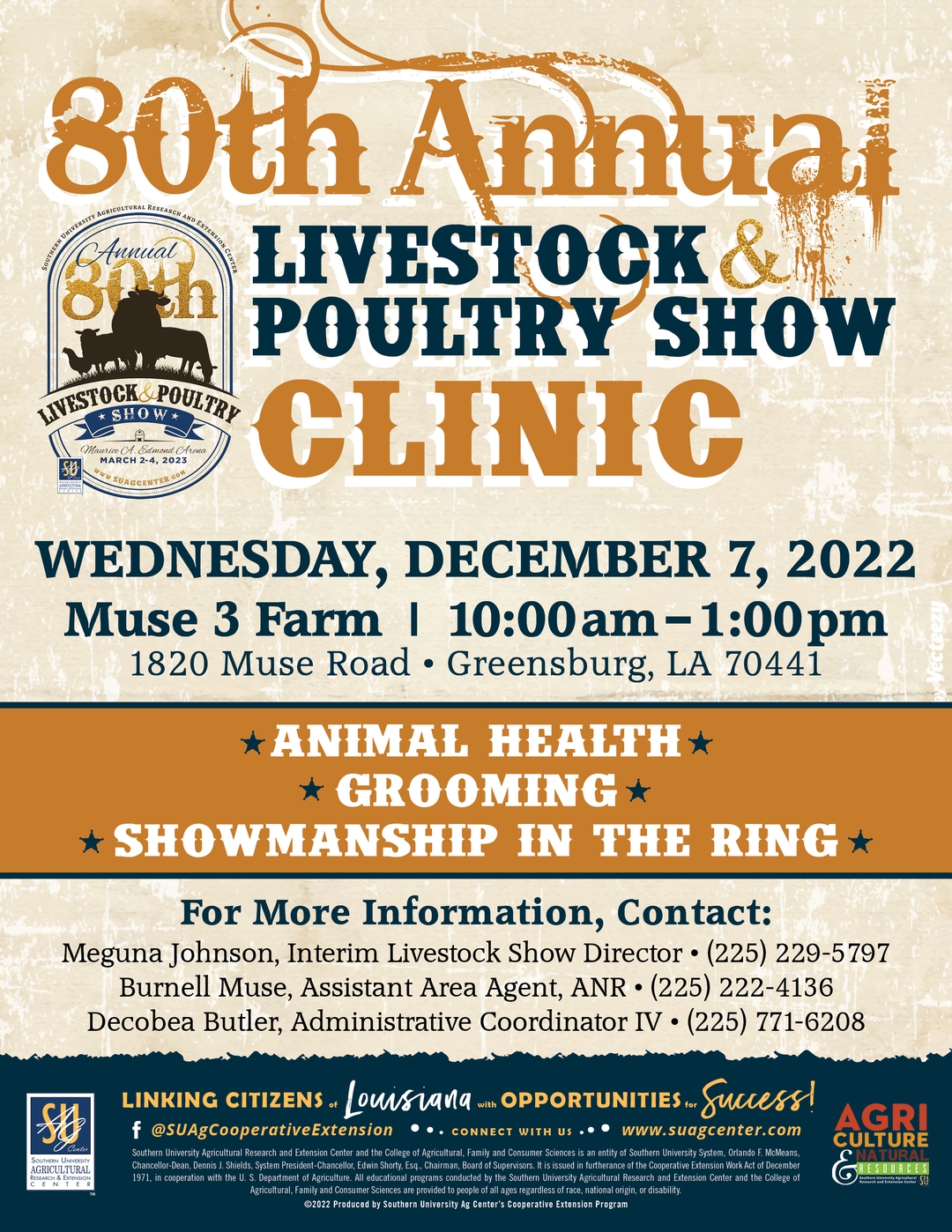 Baton Rouge, La. – The Southern University Ag Center will host its 80th Annual Livestock and Poultry Show Clinic for youth on Wednesday, Dec. 7, 2022 at 10 a.m. at the Muse 3 Farm, 1820 Muse Rd., in Greensburg, La.
The event, which was postponed from its November 19 date due to the threat of inclement weather, will cover the topics of animal health, grooming, and showmanship in the ring.
The Center's 80th Annual Livestock Show will be held March 2-4, 2023 at the Maurice A. Edmond Livestock Arena. The clinic is one of several events planned in celebration of the 80th anniversary of the show.
Southern University is the only 1890 Land Grant University that still continues the tradition of providing an opportunity for youth to gain valuable knowledge and skills through an annual livestock and poultry show.
For additional information, on the Livestock Show Clinic call 225-771-6208. For information on the upcoming 80th Annual Livestock and Poultry Show, visit https://www.suagcenter.com/page/80th-annual-livestock-poultry-show-2023.