SU Ag Center now enrolling for its JAGcation Summer Camp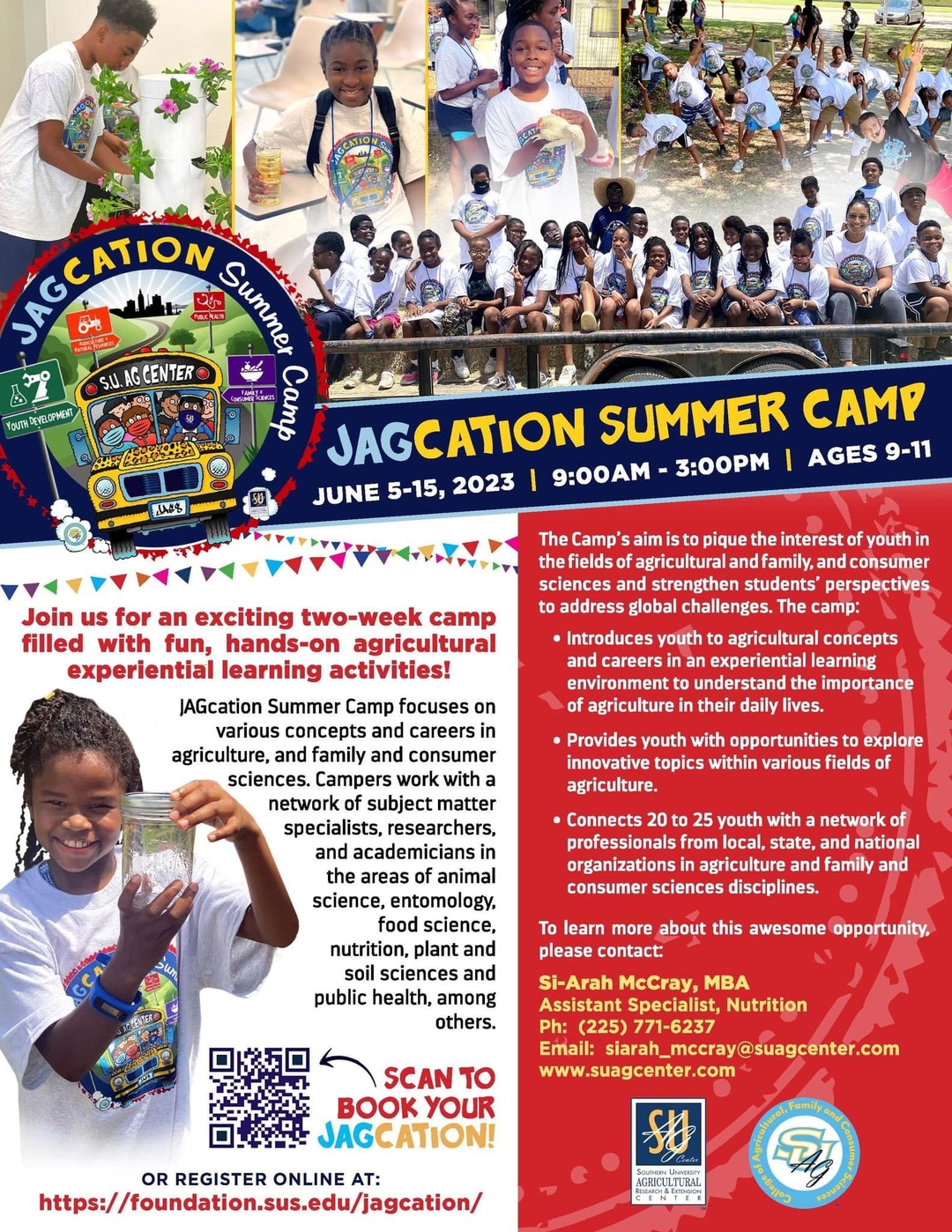 Baton Rouge, La. – The Southern University Ag Center is now enrolling students ages 9-11 for its two-week, hands-on agricultural experiential learning summer camp, JAGcation.
The camp will be held June 5-15, 2022 (Monday-Friday) from 9 a.m. – 3 p.m. on the Southern University campus and will focus on various concepts and careers in agriculture and family and consumer sciences. Agricultural specialists, researchers, and academicians will introduce campers to the areas of animal science, entomology, food science, nutrition, plant and soil sciences, and public health among other topics.
"JAGcation Summer Camp 2023 is the place to be for your child! The activities indicated in the camp's agenda will be conducted with the goal of increasing awareness and knowledge of careers in the Food, Agricultural, Natural Resources, and Human Sciences," said Si-Arah McCray, Camp Organizer and Nutrition Assistant Specialist at the SU Ag Center. "Some special features of this summer's camp will be hands-on learning activities that teach students about an array of subjects such as farming, gardening, nutrition, and healthy social and behavioral development. We look forward to having your child become a part of the JAGcation family," she added.
Twenty to twenty-five youths will be accepted into the camp with a $50 registration fee. To register, visit https://foundation.sus.edu/jagcation/. The registration deadline is May 26, 2023.
For additional information, contact Si-Arah McCray at siarah_mccray@suagcenter.com.