SU Ag Center set to hold a Health Fair in Lake Providence on June 6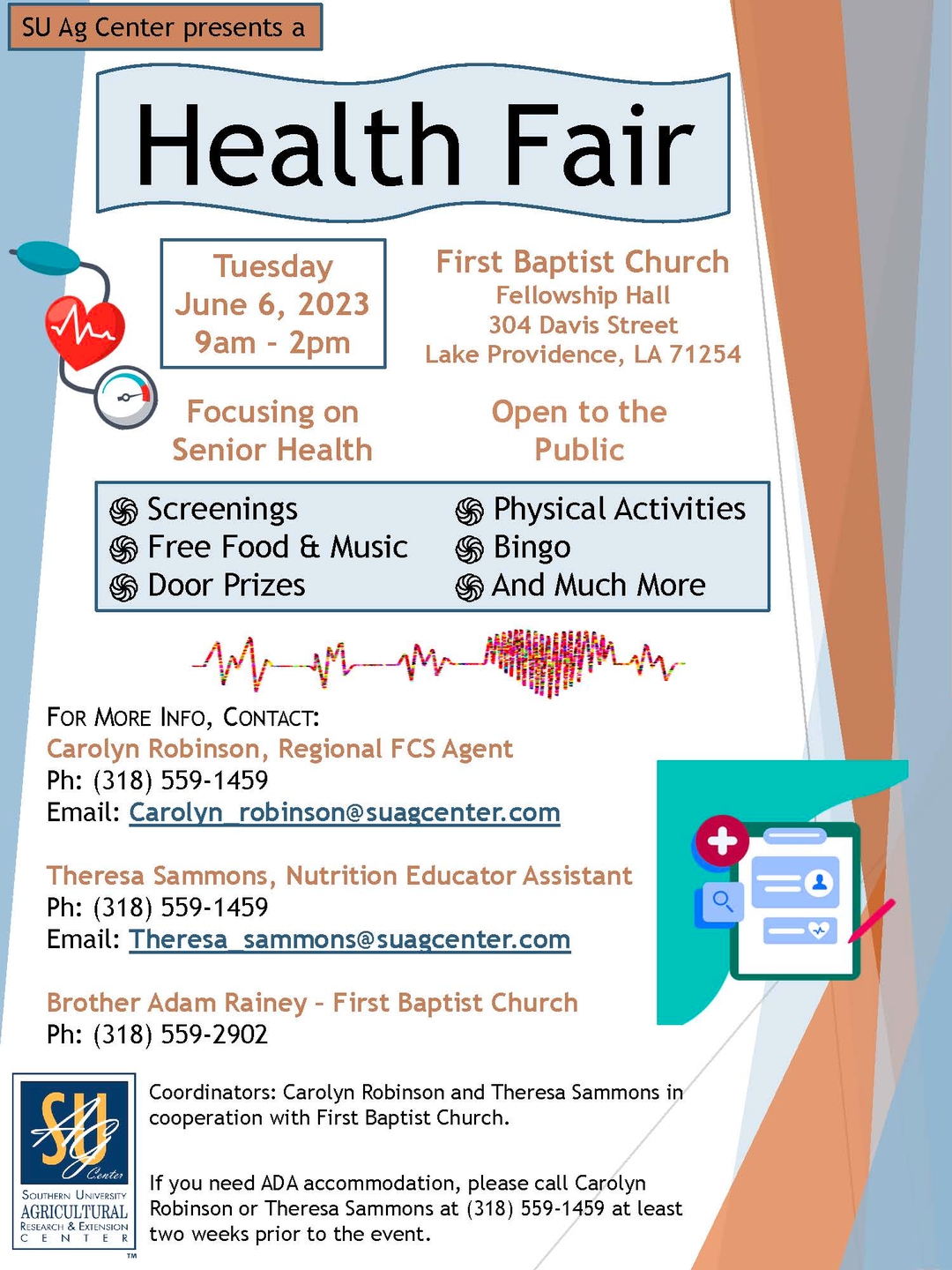 Baton Rouge, La. – The Southern University Ag Center will host a Community Health Fair in Lake Providence, La. on June 6, 2023. The event will be held in the Fellowship Hall of First Baptist Church, 304 Davis Street, from 9 a.m. – 2 p.m.
The health fair is open to the entire community with a special focus on senior health. Activities will include screenings, physical activities, free food, music, bingo, and much more.
For additional information contact, Carolyn Robinson at 318-559-1459 or email Carolyn_robinson@suagcenter.com; Theresa Sammons at 318-559-1459 or Theresa_sammons@suagcenter.com; or Adam Rainey at 318-559-2902.