Southern University Ag Center unveils Louisiana's first inhalable Cannabis Product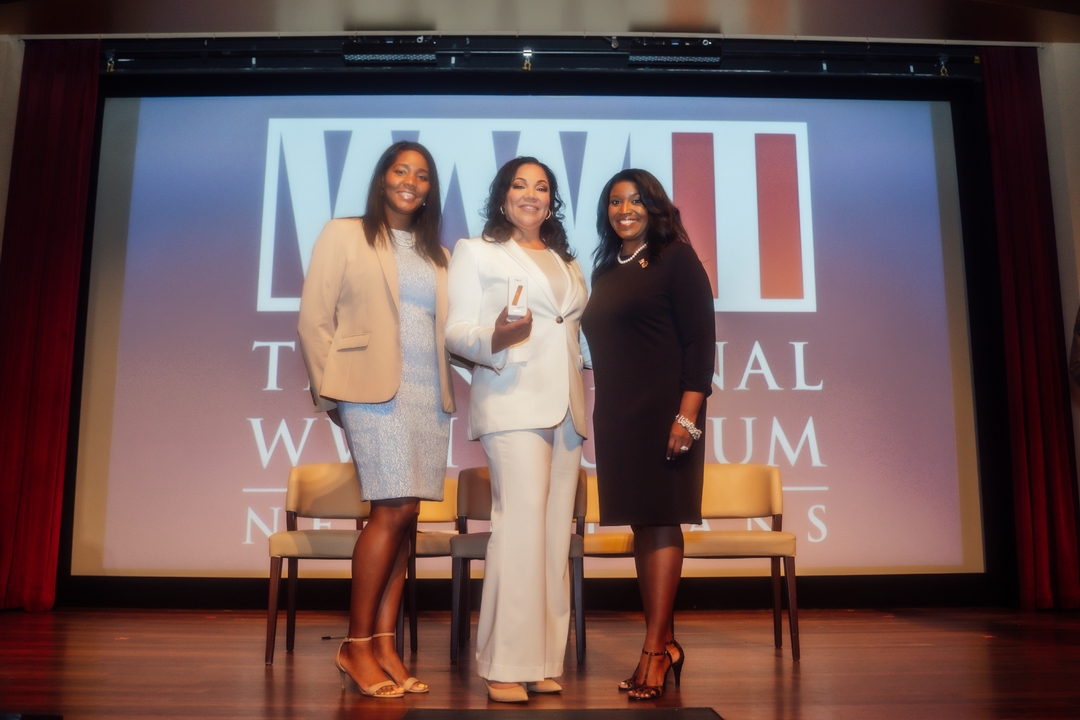 Baton Rouge, La. – The Southern University Ag Center, along with its partner, Ilera Holistic Healthcare (IHH) and PAX Labs, announced an exclusive partnership in Louisiana that pairs the PAX Era Pro™ inhaler platform with Ilera Holistic's AYO branded medical cannabis formulations. The partnership debuted FREEDOM™, a new line of cannabis products formulated especially for veterans, on May 26, 2021, at the WWII Museum in New Orleans.
This groundbreaking agreement allowed IHH to launch its first inhalable cannabis products to the Louisiana medical marijuana (MMJ) market — a major step in the company's mission to provide patients with the most advanced medical cannabis options. FREEDOM™ and other IHH products are available through the state-licensed MMJ pharmacies and accessible to all patients in the state through a doctor's recommendation. Ilera operates in Louisiana under the license of Southern University, the only historically Black university in the nation to launch CBD and THC lines of medicinal marijuana products.
The most sophisticated device on the international market, the award-winning Era Pro will provide exceptional delivery of medicated aerosol using premium cannabis distillate and all natural Harlequin Terpene Blend. This device's aerosol is free from harmful heavy metals, toxins, and combustion byproducts for the safest inhalation experience. PAX pods feature only food grade materials tested to medical standards and certified free from contaminants. The PAX App puts control and transparency directly into the hands of pharmacists and their patients, with true dose control, closed-loop temperature control, and lockout capabilities, available on iPhone, Android and web. PodID™ delivers unprecedented access to information, including pod ingredients, strain and potency information, state-regulated test results and more. The Era Pro device is available from PAX Labs or Louisiana cannabis pharmacies. A 20% discount is available to military members on pax.com.
"At Ilera Holistic Healthcare, our first priority is to serve the patients and provide them with the best options for their medical cannabis treatment," says IHH CEO Dr. Chanda Macias. "Metered vaporization provides patients greater bioavailability of the medicine and a rapid onset of action compared to other delivery methods. We are so proud to partner with PAX, an industry leader that provides the highest quality technology system to bring the most advanced inhaler to our patients."
"Ilera Holistic Healthcare produces only the highest pharmaceutical grade medical cannabis products, sharing PAX's rigorous ethos of quality and safety, " said David Atkins, Head of Business Development, PAX Labs. "This launch marks a huge step forward for PAX in the South's burgeoning cannabis industry, and we couldn't have a better partner than trailblazer Dr. Chanda Macias and the talented team at Ilera Holistic Healthcare to bring these products to patients across Louisiana."
Ilera Holistic Healthcare's cannabis products are grown, cultivated, processed and packaged in Louisiana through a partnership with Southern University's Agricultural Research and Extension Center.
"We are thrilled to launch our first inhalable product with Ilera Holistic Healthcare through this exciting new partnership with PAX," says Dr. Janana Snowden, director of the Southern Institute for Medicinal Plants at the Southern University Ag Center. "We all share the goal of delivering the highest quality medical cannabis to all Louisianans in a variety of methods to suit their needs. The launch of FREEDOM and other forthcoming inhalable products through this partnership are a significant step in that direction."
Information for this press release was provided by Ilera Holistic Healthcare.
###