The SU Ag Center has published an e-field book to assist Extension personnel in providing emergency preparedness to low-resource populations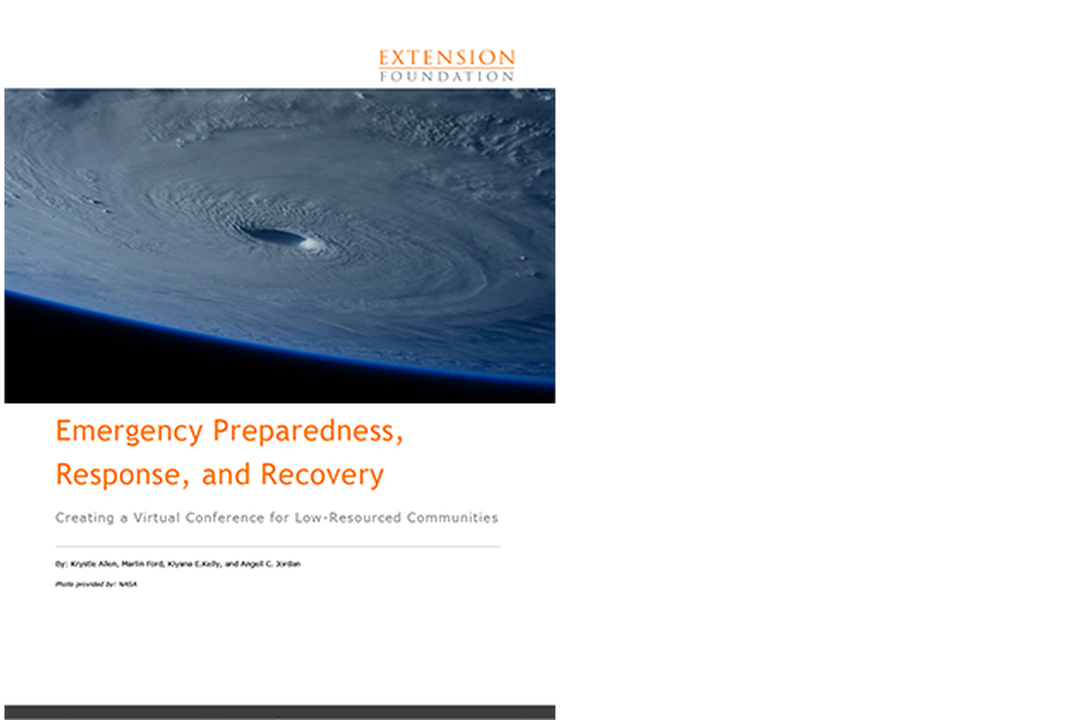 Baton Rouge, La. - Attended by hundreds of Cooperative Extension professionals from throughout the country, the Southern University Agricultural Research and Extension Center's emergency preparedness program, SU JAGriculture, successfully designed, developed, and implemented the inaugural Emergency Preparedness, Response, and Recovery virtual conference. This conference took place June 1-3, 2021, to mark the beginning of hurricane season, and each day of the conference was designed to target specific groups.
"We wanted to ensure the conference was meaningful to several subsections of low-resource populations," said Dr. Krystle Allen, conference organizer/ NTAE fellow.
The team's project, which is led by Dr. Krystle Allen, Dr. Marlin Ford, Angell Jordan, and Kiyana Kelly, was selected for the Extension Foundation's New Technologies of Ag Extension (NTAE) fellowship. Additionally, the JAGriculture team wrote and published an e-field book entitled, "Emergency Preparedness, Response, and Recovery: Creating a Virtual Conference for Low-Resourced Communities."
In addition to the conference, SU JAGriculture designed a social media campaign and a series of webinars on Emergency Preparedness, especially in the wake of COVID-19. Last year, as the pandemic raged, and an extremely active hurricane season was on the horizon, the JAGriculture program sprang into action using the SU Ag Center's digital resources to reach communities, as well as extension professionals nationwide. The social media campaign, webinars, and town hall meetings in collaboration with the Extension Foundation and EDEN served as catalysts to engage communities virtually and safely, while also disseminating lifesaving information.
The program continues to provide emergency preparedness information and resources to communities, while also preparing to launch three programs. Currently, preparations are underway to launch the Preparedness2Geaux program, Who DAT (Disaster Adaptable Territories), as well as the Pastures in Disasters program for rural, urban, and peri-urban communities.
For additional information about the Southern University Ag Center's JAGriculture program, contact Dr. Allen at krystal_washington@suagcenter.com.