SU Ag Center set to hold a culminating ceremony to close its 20th Anniversary Celebration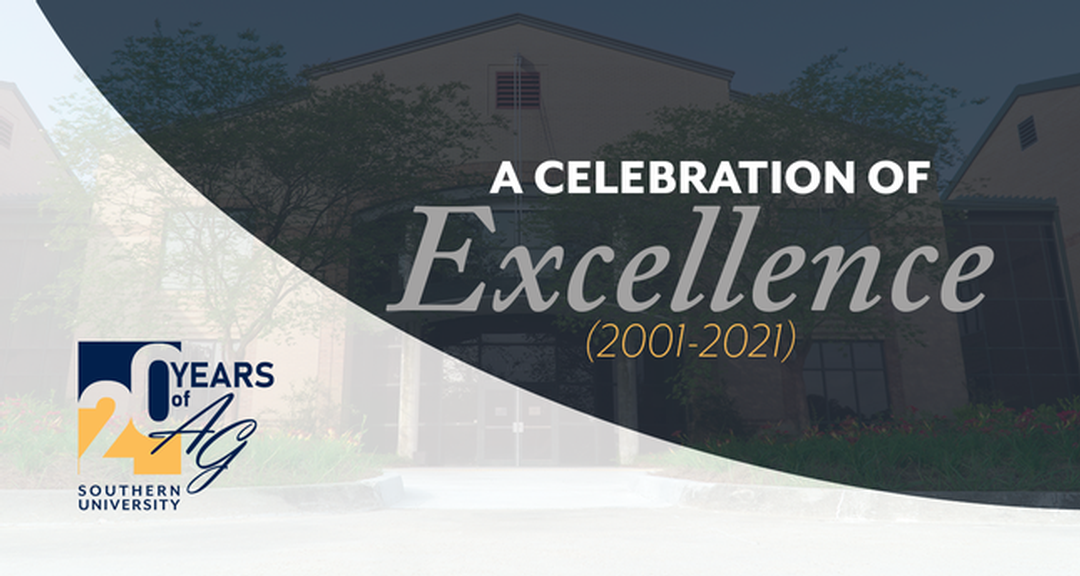 Commemorating 20 years of SU Ag Excellence: A Culminating Ceremony
Baton Rouge, La. – The Southern University Ag Center's culminating ceremony to close our yearlong celebration has been rescheduled to Friday, Dec. 17, 2021 at 4 p.m. The celebration will be held at the Southern University Maurice A. Edmond Livestock Arena Multipurpose Building.
Additional information on this event is forth coming.
The Southern University Agricultural Research and Extension Center is the fifth campus of the Southern University System. The Center was established on July 1, 2001, out of a need to enhance the impact of our land-grant programs (teaching, research, and extension or outreach) on the citizens of the state of Louisiana. It is known as the outreach arm of the Southern University System with staff working throughout the state.
The mission of the Center is to conduct basic and applied research and disseminate information to the citizens of Louisiana in a manner that is essential in addressing their scientific, technological, social, economic, and cultural needs.
For additional information about the Southern University Ag Center, or to view videos from our virtual events, visit https://www.suagcenter.com/page/20th-anniversary-celebration.