SU Ag Center's Drs. Tiffany Franklin and Renita Marshall featured in the National 4-H Trailblazers Campaign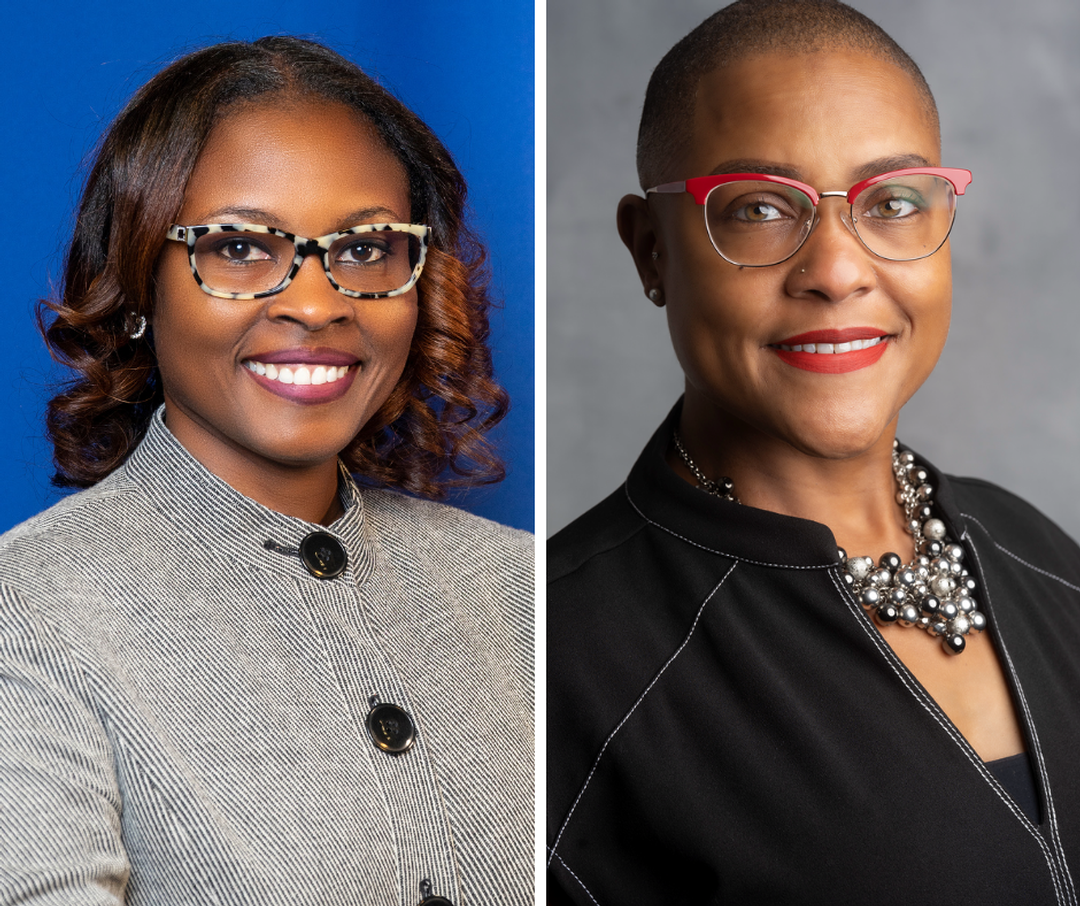 Baton Rouge, La. – Southern University Ag Center employees Drs. Tiffany Wilkerson-Franklin and Renita W. Marshall were recently featured in the National 4-H Council's Trailblazers campaign.
The National 4-H Council initiated the campaign to recognize the people of 4-H who are breaking barriers, creating change, inspiring others, paving the way for generations to come, and bringing the 4-H mission to life.
Dr. Franklin is the SU Ag Center's Associate Youth Specialist and Program Leader for 4-H and Youth Development. She serves as the principal investigator on a study of the 4-H LIFE mentoring program for children with incarcerated parents, among other work in Louisiana.
"4-H and positive youth development provide countless opportunities to young people across the world," said Dr. Franklin. "Because of my engagement in 4-H and other activities which helped mold me into who I am today, I am intentional in my personal and professional efforts to ensure our youth and vulnerable groups have the same opportunities," she expressed when asked about the importance of 4-H.
Dr. Marshall is the Vice Chancellor for Academics and Student Support at the SU Ag Center and Associate Dean of the College of Agricultural, Family and Consumer Sciences (CAFCS). The Louisiana 4-H alum is the first African American female professor in the Southern University Agricultural Research & Extension Center, Charter President of the National Association for Black Veterinarians, and Contact Veterinarian for the State Agricultural Emergencies for the Louisiana Department of Agriculture.
"I was enrolled in the 4-H program from 3rd grade in 1985 until the 12th grade in DeSoto Parish under Mrs. Callie Woodard, the former Parish Agent for Southern University's Cooperative Extension Program recalled Dr. Marshall. "4-H is where my love for agriculture started to bloom. I would compete in the parish, regional, and state shows in family and consumer sciences, while in elementary school and then transitioned to woodworking and livestock with FFA in high school," shared Dr. Marshall.
When asked how they felt when they received notification of their selection? The two had this to say.
"I started receiving text messages and social media tags saying congratulations. My gut feeling was humility," stated Dr. Franklin. "After processing the recognition, I visited the 4-H.org website and sat in amazement, viewing all the other amazing Trailblazers I sat amongst. I am especially excited to share this platform with Dr. Renita Marshall, as she is doing amazing things for the advancement of both faculty and students in the CAFCS. I am truly grateful for the opportunity and feel motivated to work harder for our young people," added Franklin.
"I was very surprised, shocked, and humbled by the recognition because my older brother, Hendrix Broussard, who is a 4-H County Agent at Prairie View A&M University and who also started 4-H in 1980, nominated me for this distinction," said Dr. Marshall.
The list of 4-H Trailblazers can be viewed here.