4-H Louisiana Coastal Restoration Project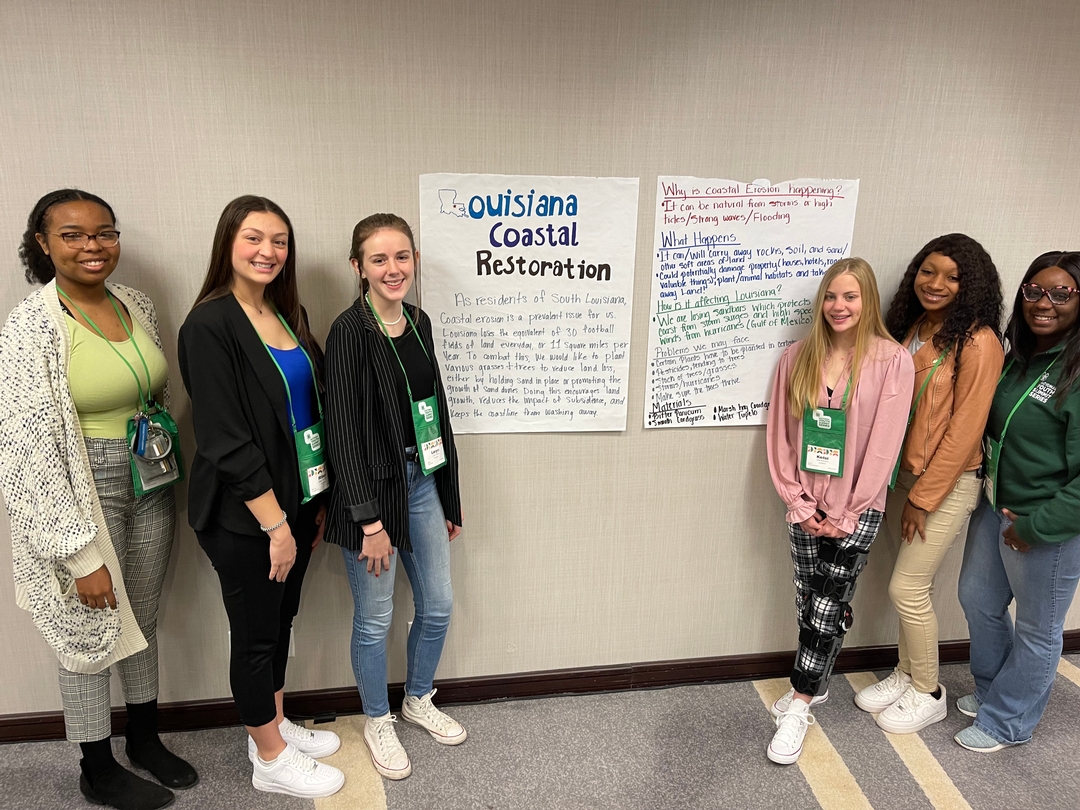 The Southern University Ag Center's Youth Development Program traveled to Washington, D.C. to attend the 2022 National Youth Summit on Agri-Science. According to the National 4-H Council, the summit is a pioneer in the National Youth Summit Series, bringing together teen agriculture and science leaders from across the country to focus on learning about and solving agri-science issues impacting their communities and economy. While there, high school students develop the skills and knowledge needed for the challenges facing agriculture, food security, and sustainability. As part of the amazing venture, as a group, youth are tasked with deciding on an issue and developing an action plan.
The Louisiana delegation included youth from Southern University Laboratory School, Baker, and Zachary High Schools. The consensus of the group was to focus on Louisiana Coastal Erosion, titling the project, "Louisiana Coastal Restoration." As residents of south Louisiana, coastal erosion is a growing concern. It is a complex problem that fluctuates from year to year, depending on several natural and human factors. Key contributors are climate change, rising sea levels, subsidence, storms, flooding, oil and gas exploration, and levees, which cut wetlands off from land-restoring river sediments. To paint a clearer picture, although it does not occur at a constant rate, coastal wetland loss in Louisiana from 1985 to 2010 averaged approximately a football field an hour, or 16.6 square miles per year (Baurick, 2019).
To help combat this issue, these bright young ladies are determined to be part of the solution to save Louisiana's coastline by planting sustainable grasses and trees to aid in reducing land loss, either by holding sand in place or promoting the growth of sand dunes. With support from the Southern University Ag Center and federal agencies, the youth delegation will work to fight coastal erosion by conducting routine visits at the beginning of each season to evaluate and treat any necessary concerns that may have developed. Through these valued partnerships, youth have the 4-H's (Head, Heart, Hand, and Health) to successfully implement the proposed "Louisiana Coastal Restoration" community action plan.