Autism Education Breakfast set for April 28 at SARDI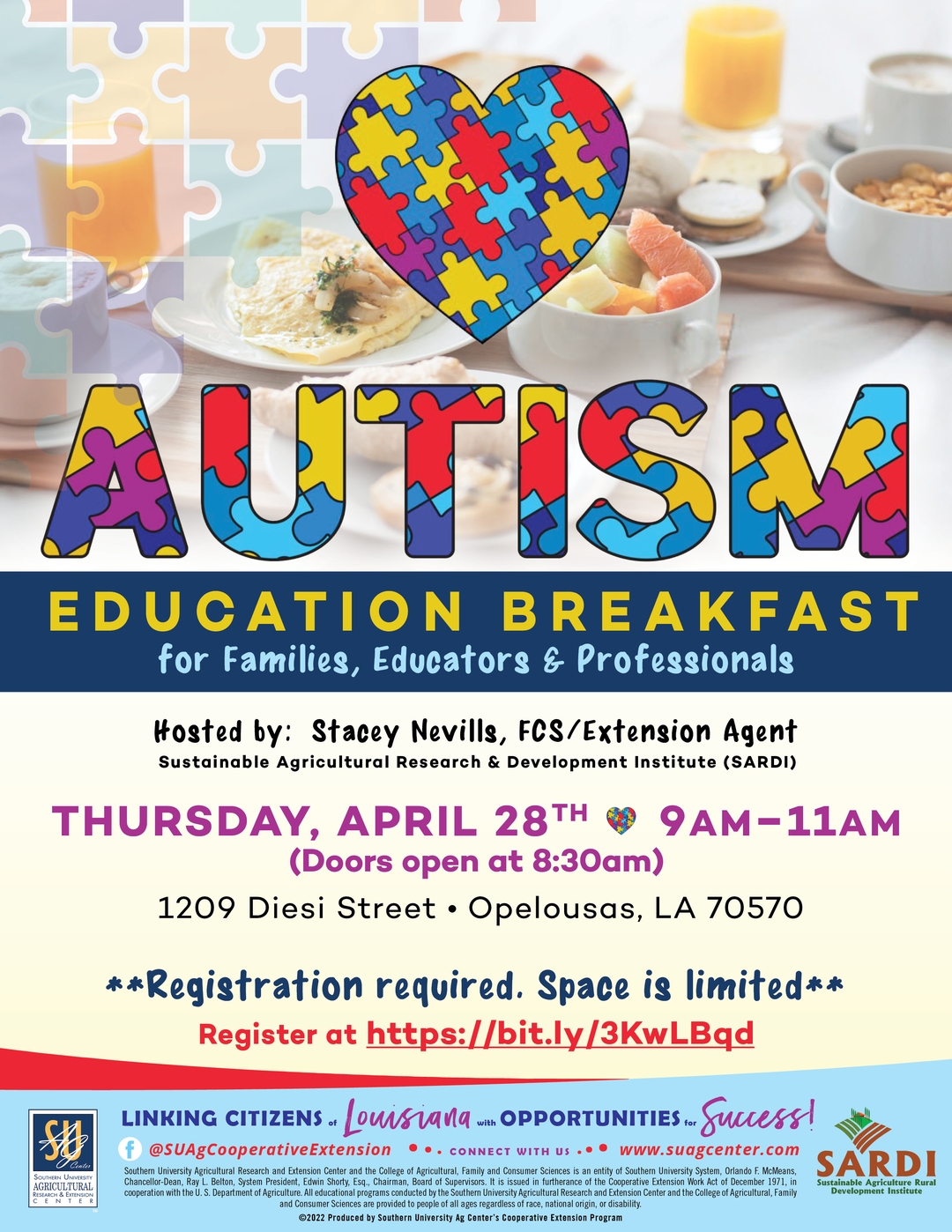 Baton Rouge, La. – The Sustainable Agricultural Research and Development Institute (SARDI) will host an Autism Education Breakfast from 9 a.m. – 11 a.m. on April 28, 2022 at their location, 1209 Diesi Street, in Opelousas, La. Doors will open at 8:30 a.m.
The breakfast will provide attendees with a deeper look into Autism from the perspectives of physicians, clinicians, and parents, as well as the resources available within the community.
The event is free but registration is required. To register visit, https://bit.ly/3KwLBqd.
For additional information, contact Stacey Nevills at stacey_nevills@suagcenter.com.
About SARDI
SARDI is a satellite campus of the Southern University Ag Center. The Institute focuses on improving the socio-economic well-being of citizens in rural communities within a ten-parish region of St. Landry, Acadia, Allen, Avoyelles, Beauregard, Evangeline, Lafayette, Pointe Coupee, St. Martin, and Vermillion Parishes.