SU Ag Center now enrolling for its JAGcation Summer Camp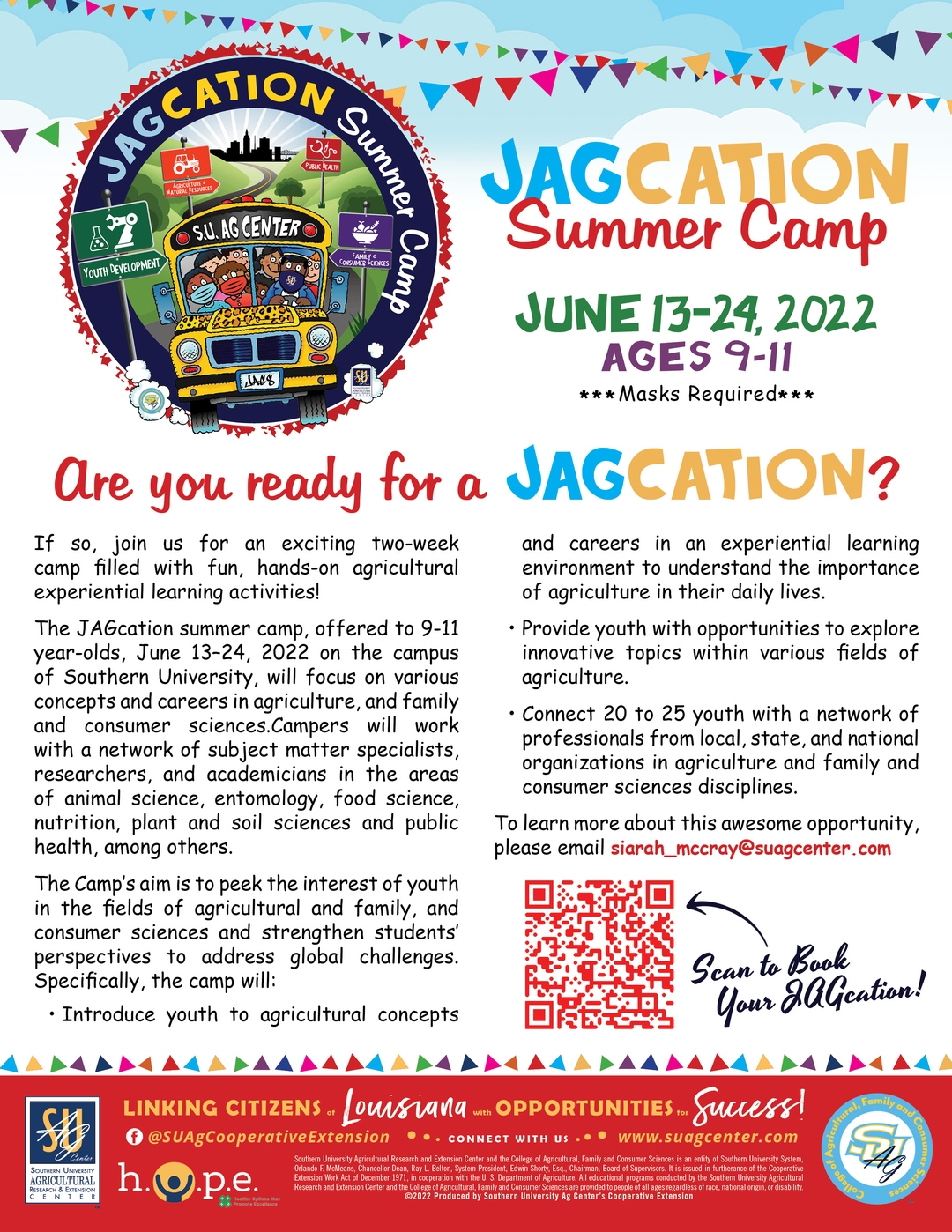 Baton Rouge, La. – The Southern University Ag Center is now enrolling students ages 9-11 for its two-week, hands-on agricultural experiential learning summer camp, JAGcation.
The camp will be held June 13-24, 2022 (Monday-Friday) from 9 a.m. – 3 p.m. on the Southern University campus and will focus on various concepts and careers in agriculture and family and consumer sciences. Agricultural specialists, researchers, and academicians will introduce campers to the areas of animal science, entomology, food science, nutrition, plant and soil sciences, and public health among other topics.
Twenty to twenty-five youth will be accepted into the camp with a $50 registration fee. To register, visit https://foundation.sus.edu/jagcation/. The registration deadline is June 10.
Masks are required during the camp.
For additional information, contact Si-Arah McCray at siarah_mccray@suagcenter.com.