SU Ag Center set to host a Medical Marijuana Educational Tour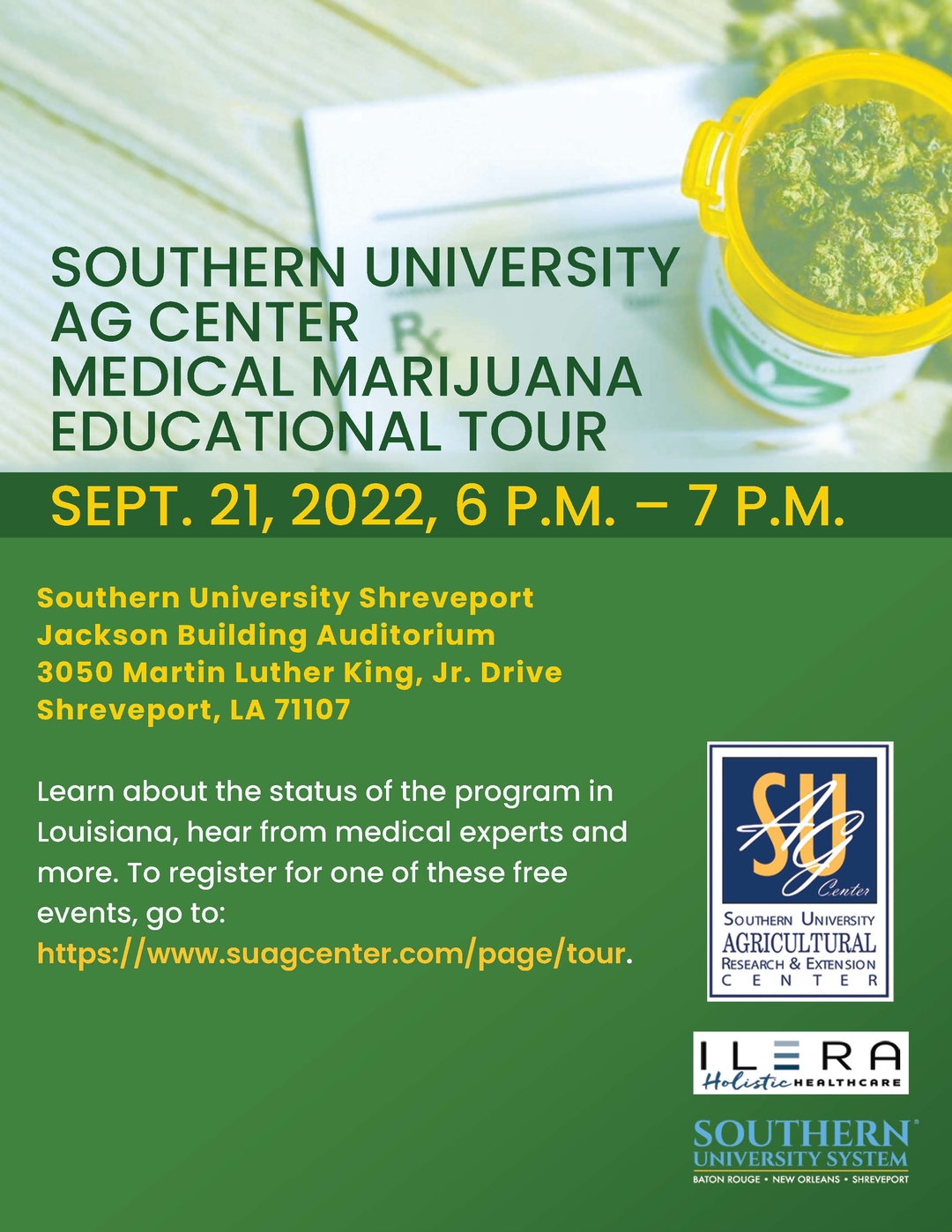 Baton Rouge, La. – The Southern University Ag Center will kick off its inaugural medical marijuana educational tour at 6 p.m. on Sept. 21, 2022 in the auditorium of the Jackson Building on the campus of Southern University Shreveport, 3050 Martin Luther King, Jr. Drive, in Shreveport, La.
The tour will discuss the medical marijuana program at the Southern University Ag Center, the status of the Louisiana medical cannabis program, and include a panel of experts that will share information on medical and government topics.
The event is free and open to the public, but registration is required. To register, visit https://bit.ly/3xEoXrp.
Additional stops on the tour will include events in Baton Rouge and New Orleans in the coming months.
For additional information, contact 225.771.2734.