SU Ag Center set to host Active Shooter Scenario Presentation on Nov. 16, 2022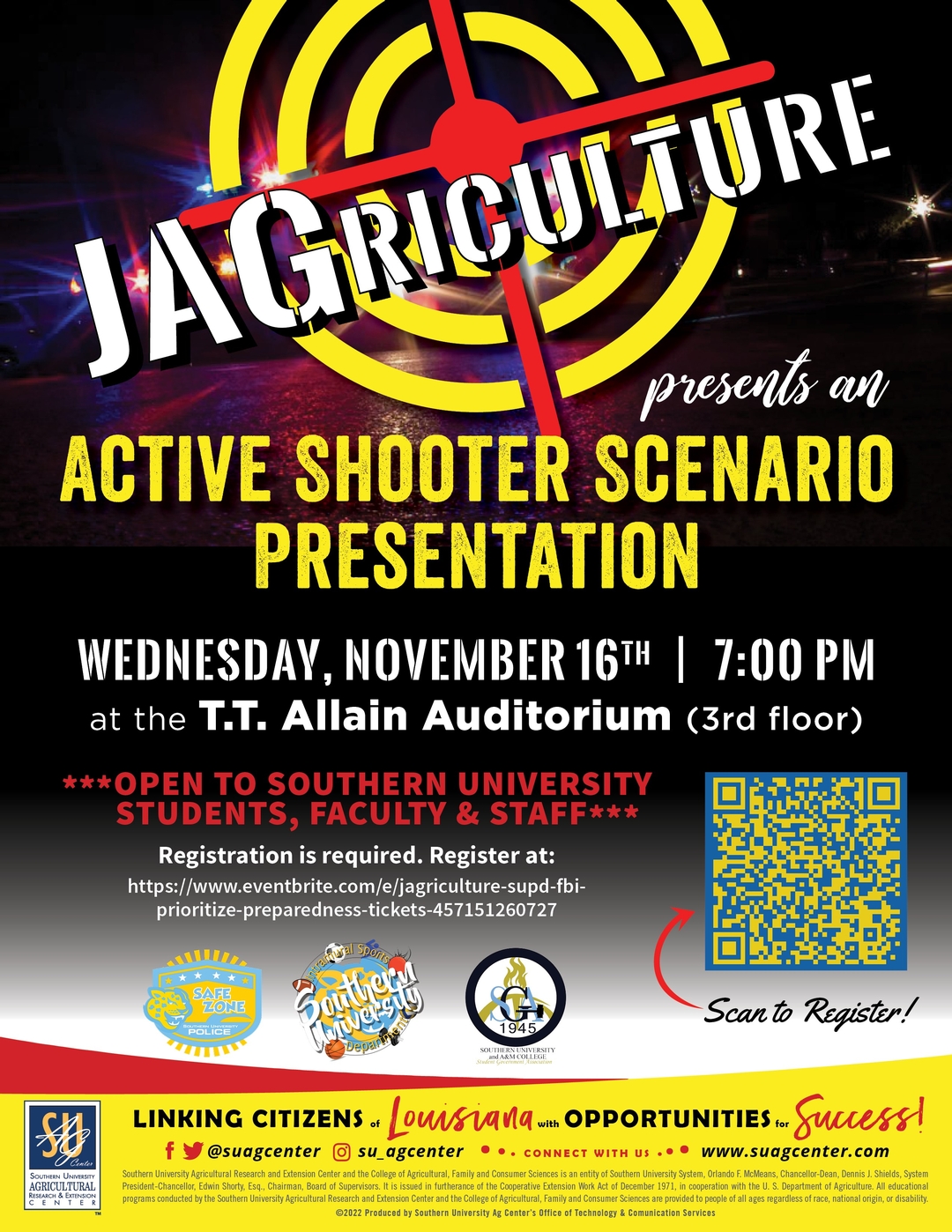 Baton Rouge, La. – The SU Ag Center's JAGriculture program has partnered with the FBI, Southern University Police Department, SU Intramural Sports, and the Southern University Student Government Association to host an active shooter scenario presentation.
The event, which is open to Southern University students, faculty, and staff, will be held at 7 p.m. on Nov. 16 in the 3rd Floor Auditorium of T.T. Allain Hall.
Registration is required. To register, visit https://bit.ly/3EdL0Yi.
For additional information, contact Dr. Krystle Allen at krystle_washington@suagcenter.com.