SU Ag Center set to host a Medical Marijuana Educational Tour in New Orleans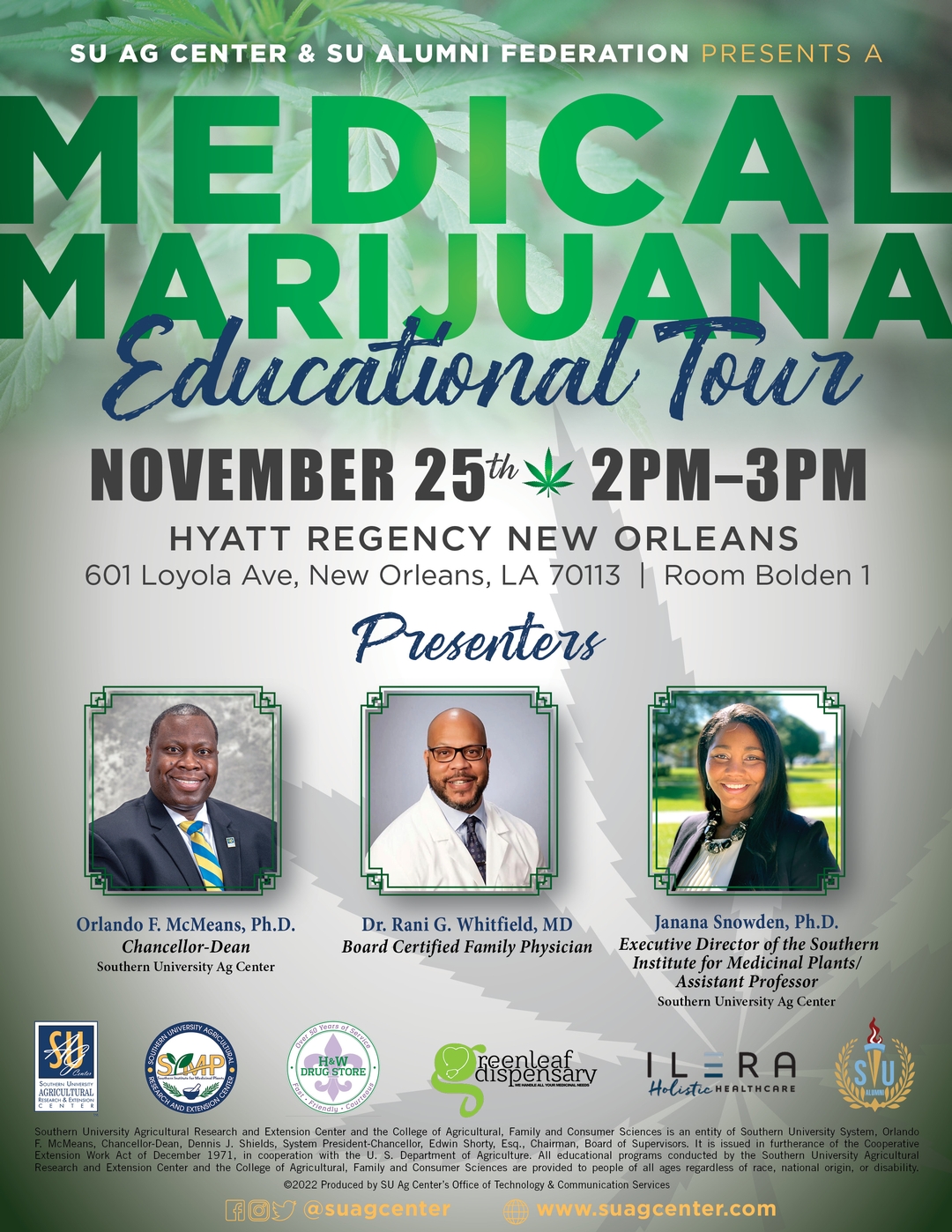 Baton Rouge, La. – The Southern University Ag Center and the Southern University Alumni Federation will host a medical marijuana educational tour at 2 p.m. on November 25, 2022 at the Hyatt Regency New Orleans, 601 Loyola Avenue New Orleans, LA 70113, in room Bolden 1.
The tour will discuss the medical marijuana program at the Southern University Ag Center, the status of the Louisiana medical cannabis program, and include a panel of experts that will share information on medical and government topics.
The event is free and open to the public, but registration is required. To register, visit https://bit.ly/3xEoXrp.
This will be the second stop of the tour, which began on the campus of Southern University Shreveport in September. The final leg of the tour will be held in Baton Rouge on the Southern University campus in the coming weeks.
For additional information, contact 225.771.2734.