SU College of Ag set to hold Fashion Design & Apparel Entrepreneurship Summer Camp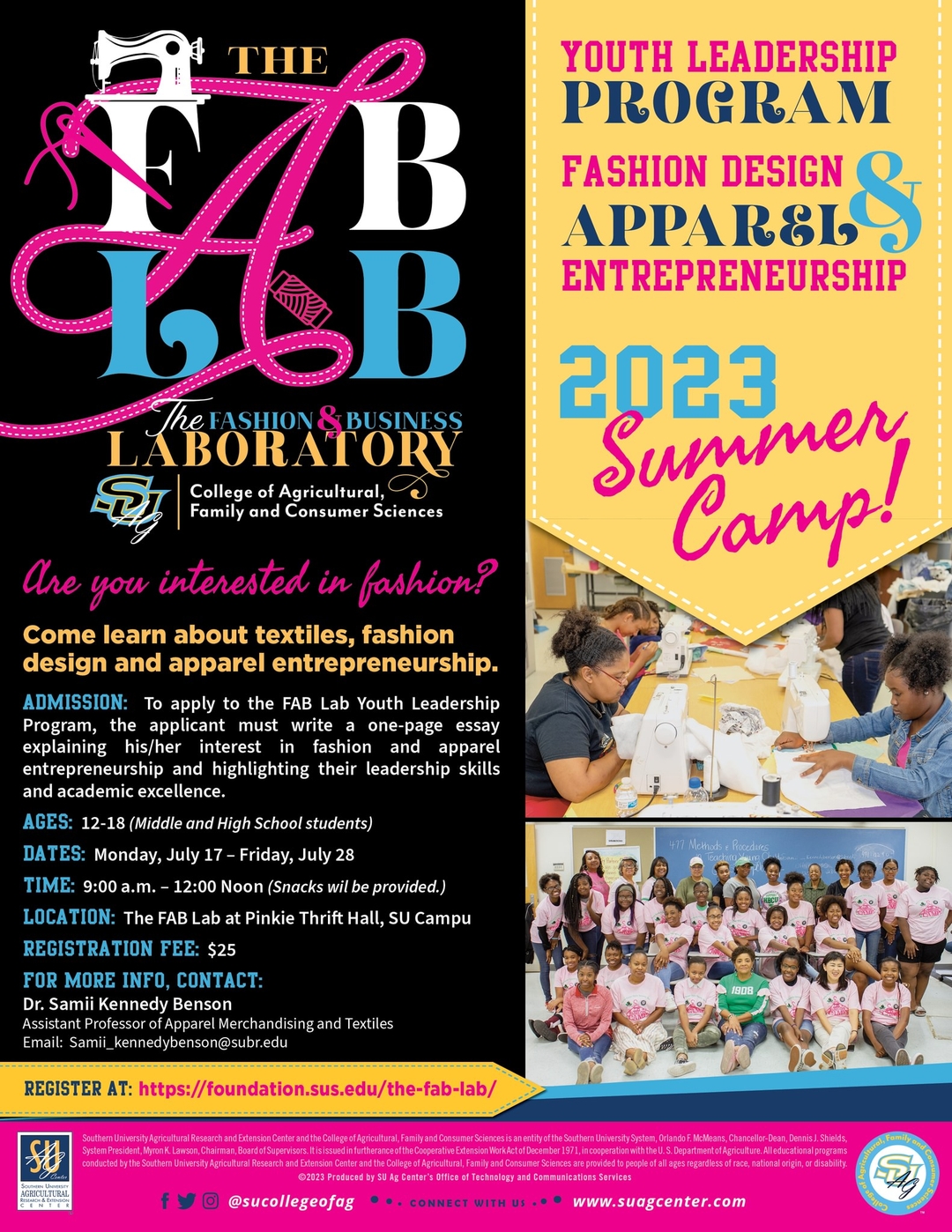 Baton Rouge, La. – The Fashion and Business Laboratory (FAB Lab) in the SU College of Agricultural, Family and Consumer Sciences (CAFCS) will host its Youth Leadership Program summer camp from 9 a.m. – 12 p.m., July 17 – 28, 2023.
The camp is open to students ages 12 – 18 and will be held in the FAB Lab in Pinkie Thrift Hall on the Southern University campus.
During the two-week camp, students will learn about textiles, fashion design, and apparel entrepreneurship.
To apply to the camp, the student must write a one-page essay explaining his/her interest in fashion and apparel entrepreneurship and highlighting their leadership skills and academic excellence, along with a $25 registration fee and a completed waiver form.
To register visit, https://foundation.sus.edu/the-fab-lab/.
For additional information about the FAB Lab and its Youth Leadership Program's summer camp contact, Dr. Samii Kennedy Benson, Assistant Professor of Apparel Merchandising and Textiles in the CAFCS at samii_kennedybenson@subr.edu.