Quilting Design Summer Camp set for youth ages 14-17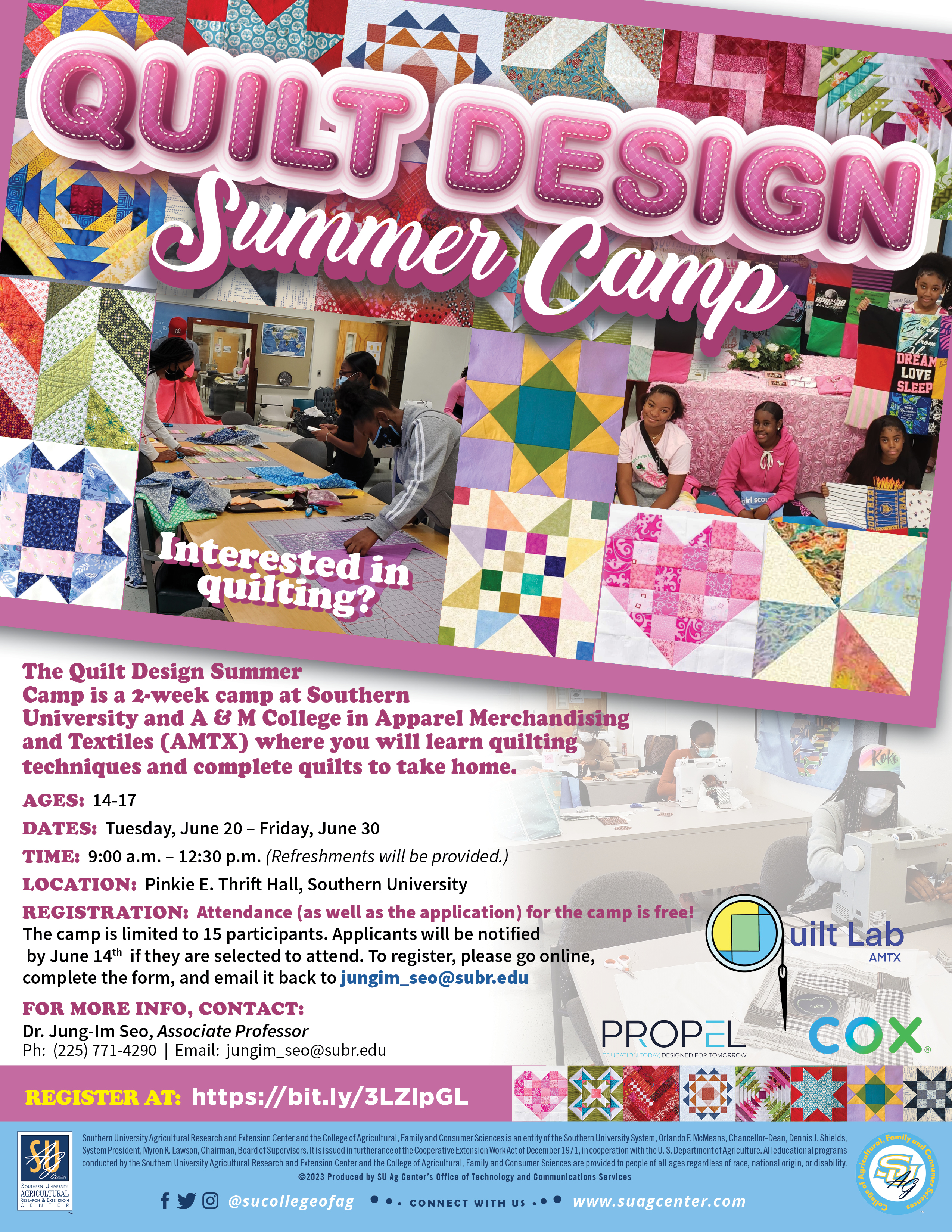 Baton Rouge, La. – The Southern University College of Agricultural, Family and Consumer Sciences (CAFCS) Apparel Merchandising and Textiles (AMTX) Program will hold a quilt design summer camp from June 20 – June 30, 2023.
The camp will operate from 9 a.m. to 12:30 p.m. (Monday – Friday) for students aged 14 – 17 years old in Pinkie Thrift Hall on the campus of Southern University.
Participants will learn quilting techniques and complete a quilt to take home.
To register, complete the registration form at https://bit.ly/3LZlpGL and email it to jungim_seo@subr.edu.
The camp is limited to 15 participants who will be notified of their acceptance by June 14, 2023.
The quilting camp is sponsored by the Propel Center and Cox Communications.
For additional information on the Quilt Design Summer Camp contact, Dr. Jung-Im Seo, SU College of Ag Associate Professor at 225-771-4290 or email her at jungim_seo@suagcenter.com.