SU Ag Center holds 1st JAGFresh Farmers Market on Oct. 19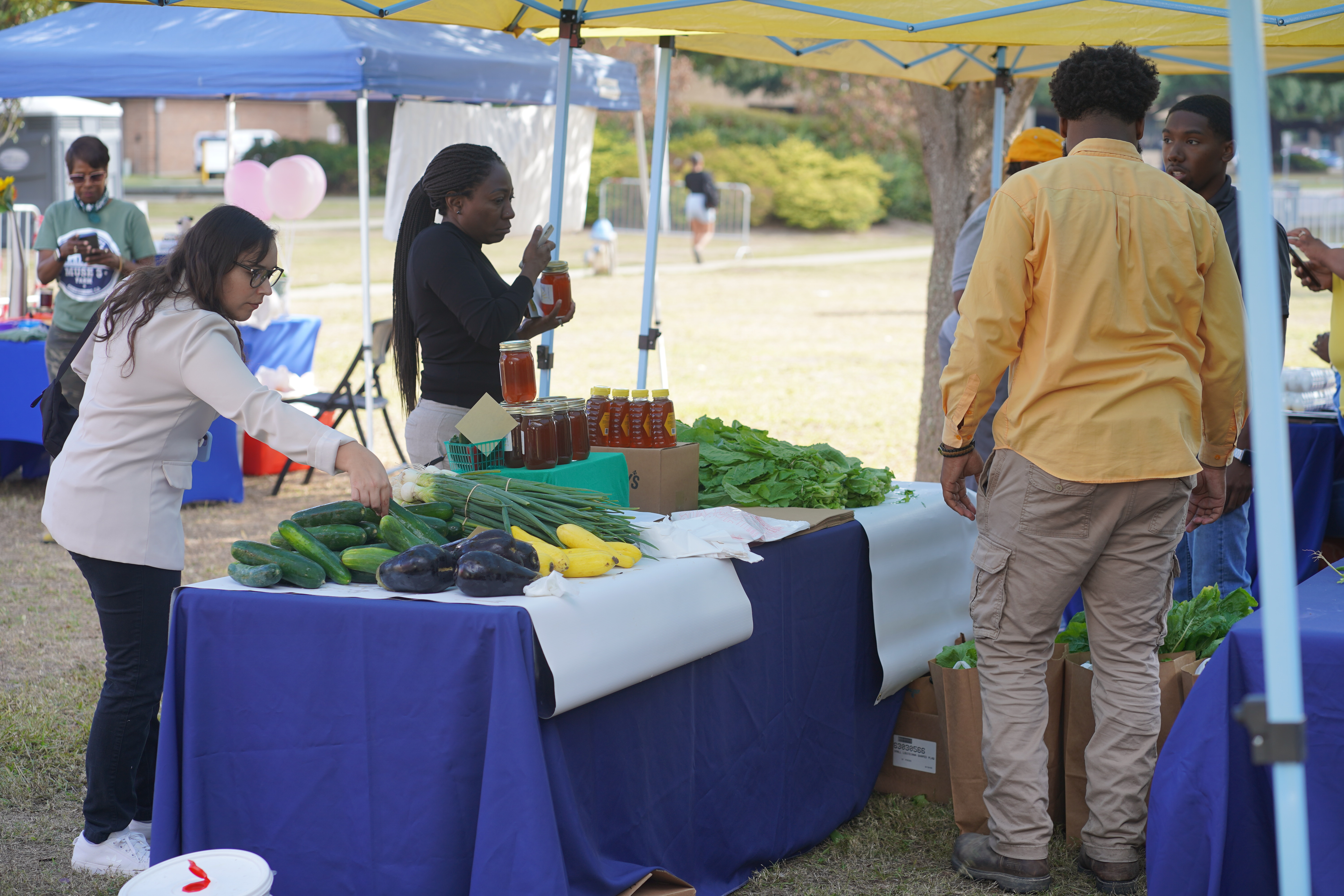 Baton Rouge, La. - The Southern University Ag Center held the first JAGFresh Farmers Market on Thursday, October 19th. The market provided SU students, faculty, and the community fresh eggs, beef, honey, hibiscus tea, fresh cut plants, and fresh produce such as collard greens and radishes, and many more items from local farmers and producers.
Along with the market, the SNAP-Ed Nutrition Education Program held a "Secure the Snap" session where Southern University students were provided information on SNAP Benefits and how they can apply. The Southern University Ag Center's mobile health unit was also on-site allowing students access to computers to complete necessary steps.
Most food has traveled an average of 1500 miles around the state before it arrives to a grocery store. We've made it our mission to cut out the highway miles allowing our community fresher options closer to home," said Cornelius Jackson, Assistant Area Agent and event organizer.
Lowering greenhouse gas emissions, preserving valuable land, and endorsing sustainable practices that support the growing environment are all benefits to local shopping.
"Southern University is located in a food deserted community so being able to provide these fresh options locally is vital," added Jackson.
The JAGFresh Market will be held every second Saturday of each month on the following dates: November 9th, December 14th, and February 1st on Fisher Hall Lawn from 10 a.m.- 1 p.m.
The Farmers Market is sponsored by Farmers Market Coalition and hosted in collaboration with the SNAP- Ed Program and the 1890 Center Of Excellence for Nutrition, Health, Wellness, and Quality of Life (COENHWQL).
For additional information, to register as a vendor or to become a sponsor, contact Cornelius Jackson at cornelius_jackson@suagcenter.com.