Registration is now open for SU Ag Center's Fall Garden Workshop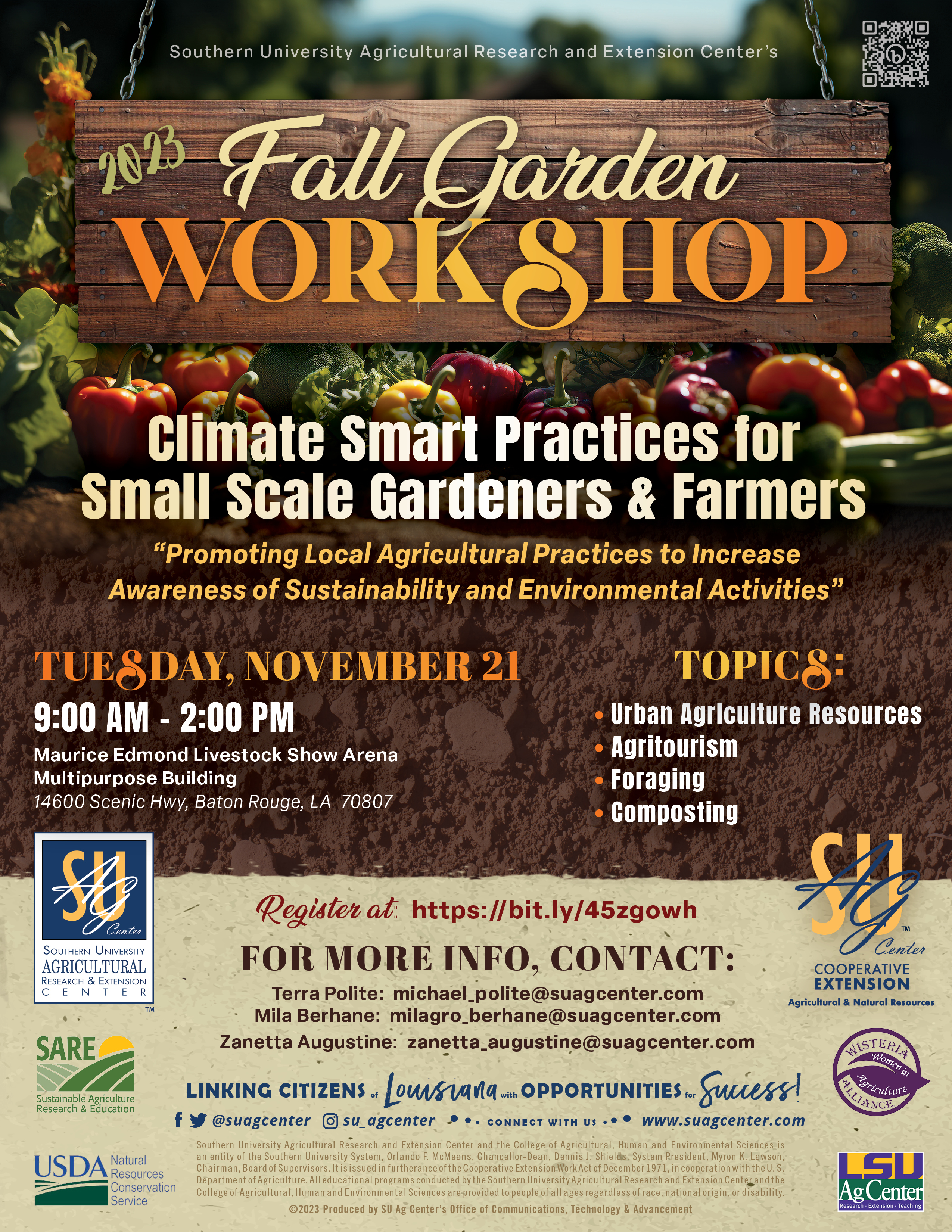 Baton Rouge, La. – The Southern University Ag Center will host its Fall Garden Workshop on November 21 at the M. A. Edmond Livestock Arena's Multipurpose Building, 14600 Scenic Hwy., in Baton Rouge from 9 a.m. – 2 p.m.
This year's workshop themed, "Climate Smart Practices" will provide small-scale gardeners and farmers, teachers, community garden coordinators, and anyone interested in gardening with information and hands-on demonstrations on how to prepare your garden for the Fall season. Topics highlighted will include agritourism, foraging, composting, and urban agriculture resources.
"We're discussing climate smart practices, new concepts but old practices," said Zanetta Augustine, Assistant Agricultural Specialist at the SU Ag Center and the workshop's organizer. " The workshop is here to refresh your mind and show examples to help you be successful on your garden," she added.
The Southern University Ag Center, its Wisteria Alliance Program, the Sustainable Agriculture Research and Education (SARE) Program, LSU AgCenter, and the United States Department of Agriculture (USDA) are co-sponsoring this event.
For additional information, contact Terra Polite at michael_polite@suagcenter.com, Mila Berhane at mila_berhane@suagcenter.com, or Zanetta Augustine at zanetta_augustine@suagcenter.com.
###