Southern University Agricultural Research and Extension Center to host Women in Agriculture Luncheon
Agri-Women Growing The Future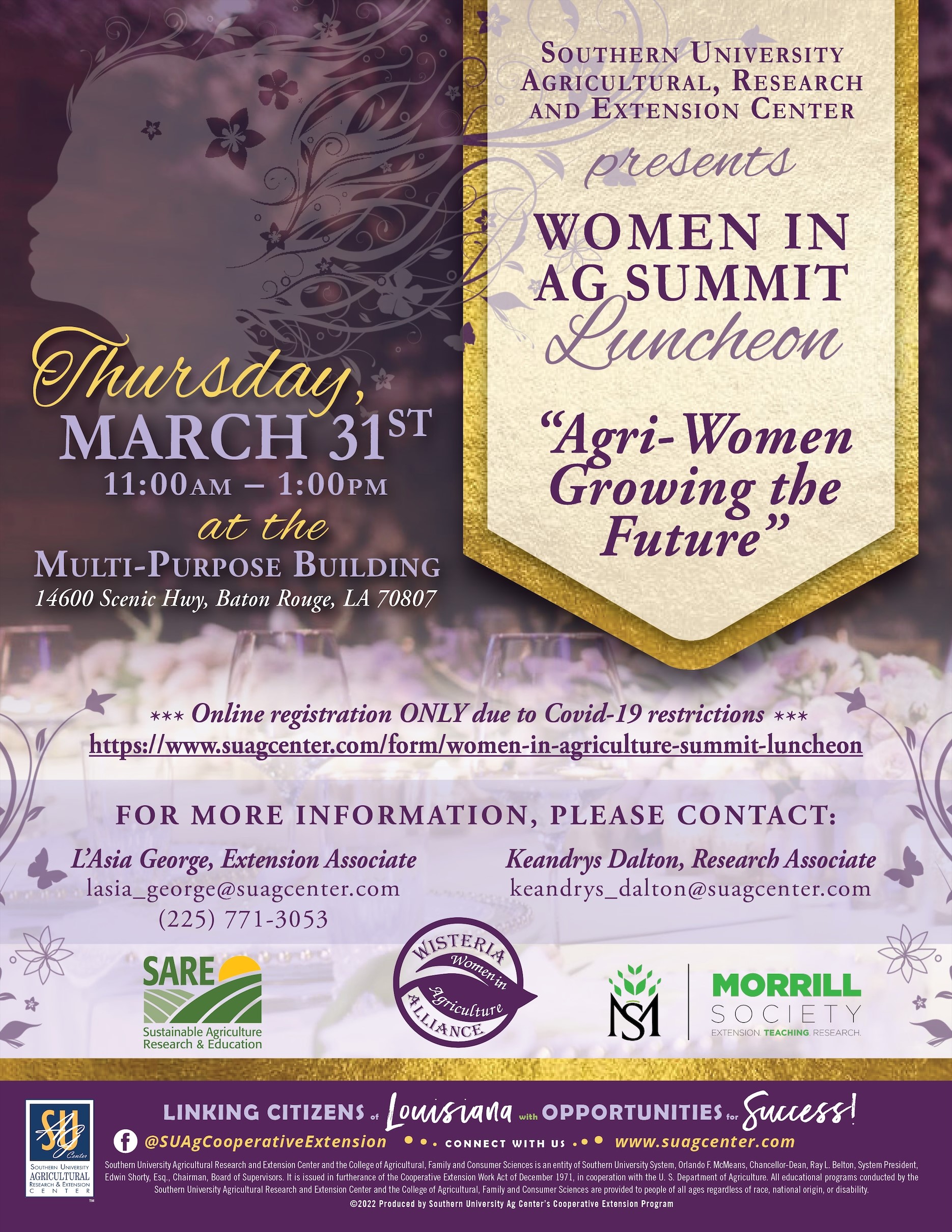 Baton Rouge, La. – In honor of National Women's In History Month and National Ag Day, the Southern University Ag Center is hosting a Luncheon to celebrate women from all walks of life that are connected through agriculture.
"We want women to feel empowered, inspired, and know they are a part of a sisterhood," said Women in Ag Summit Committee members.
The luncheon will be held on Thursday, March 31, 2022, 11:00 a.m.-1:00 p.m at the Multi-Purpose Building located at 14600 Scenic Hwy, Baton Rouge, LA 70807. Due to COVID-19 restrictions seating is limited and will be reserved for the first 75 registrants. On-site registration will not be permitted.
For additional information contact L'Asia George at lasia_george@suagcenter.com, or call (225) 771-3053, or Keandrys Dalton at keandrys_dalton@suagcenter.com, or call (225) 771-2242.
###