SU Ag Nutrition Educator Sarah Sims receives Above & Beyond Award for 45 Years of Service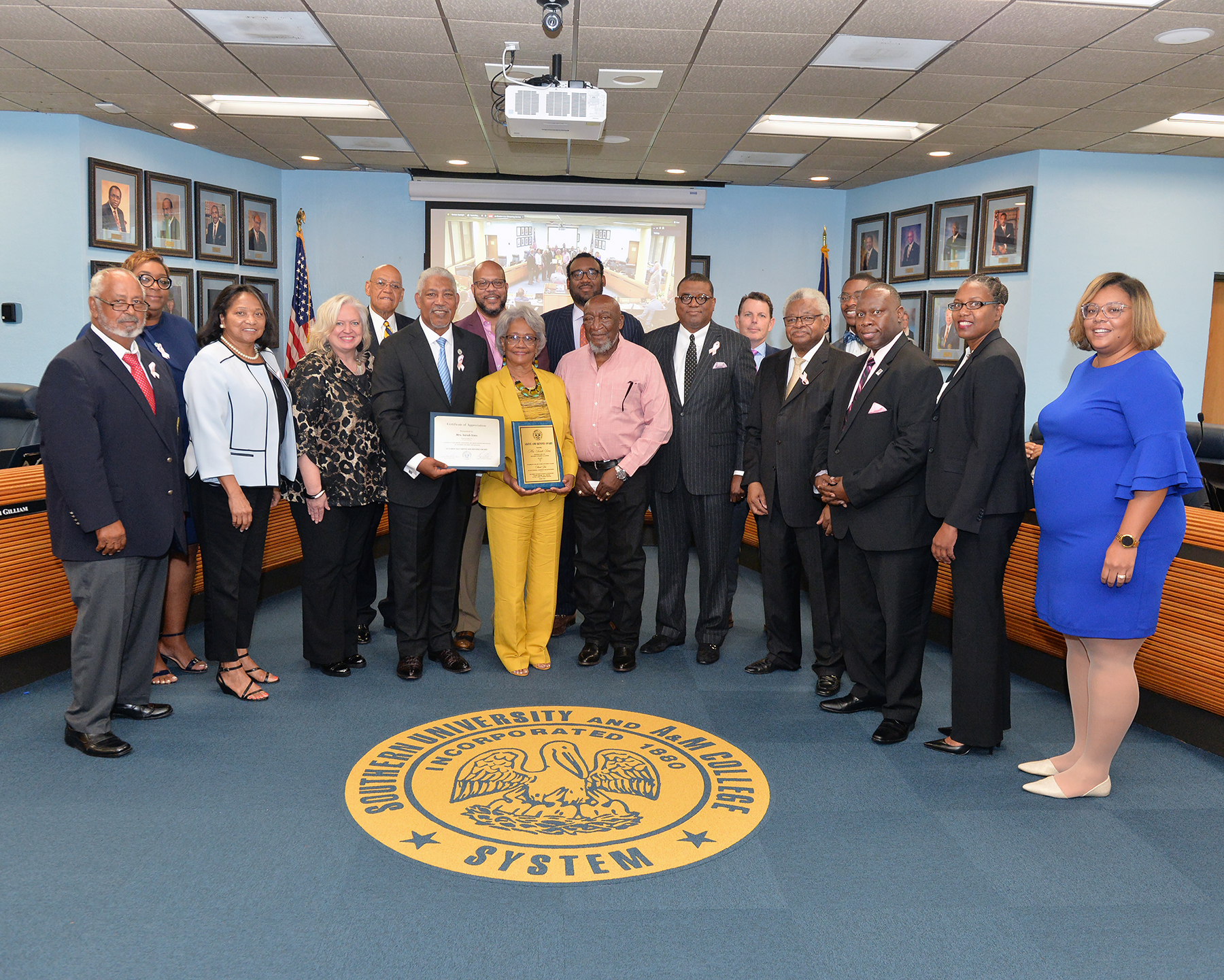 Baton Rouge, LA – On Friday, October 22, 2021, Southern University Board of Supervisors presented Sarah Sims with the "Above & Beyond Award." In recognition of 45 years of service to Southern University, she has served the citizens of Madison Parish through her work as a Family and Consumer Sciences (FSC) and Supplemental Nutrition Assistance Program (SNAP-Ed) nutrition educator.
"I have never had a day that I didn't want to go to work," recounted Sims. "I enjoy most of everything about my job. Being able to interact with people and learn daily. It's very rewarding for me," she expressed.
Sims says her fondest memories working at the Southern University Ag Center are bringing youth to the Southern University campus to participate in the Youth Expo.
"I really loved the Youth Expo," said Sims. "We live in a very some town and small youth don't get a chance to travel outside of town. When we would bring the children to the campus you would hear them say wow or awesome! And over the years I have had the opportunity to work with entire families. I worked with the mother, then the mother's children, and now the grandchildren," said Sims.
She even created a Wall of Fame which contained the photos of students from the parish that have attended and graduated from Southern University.
Although the pandemic stopped Sims from conducting face-to-face visits with her constituents, she still found creative ways to enjoy her work by reaching them virtually.
"I am 71 years old, but I feel like I'm six inside and I'm going to continue to learn something new every day," said Sims.