SU College of Ag set to host a Virtual Recruitment Fair on March 24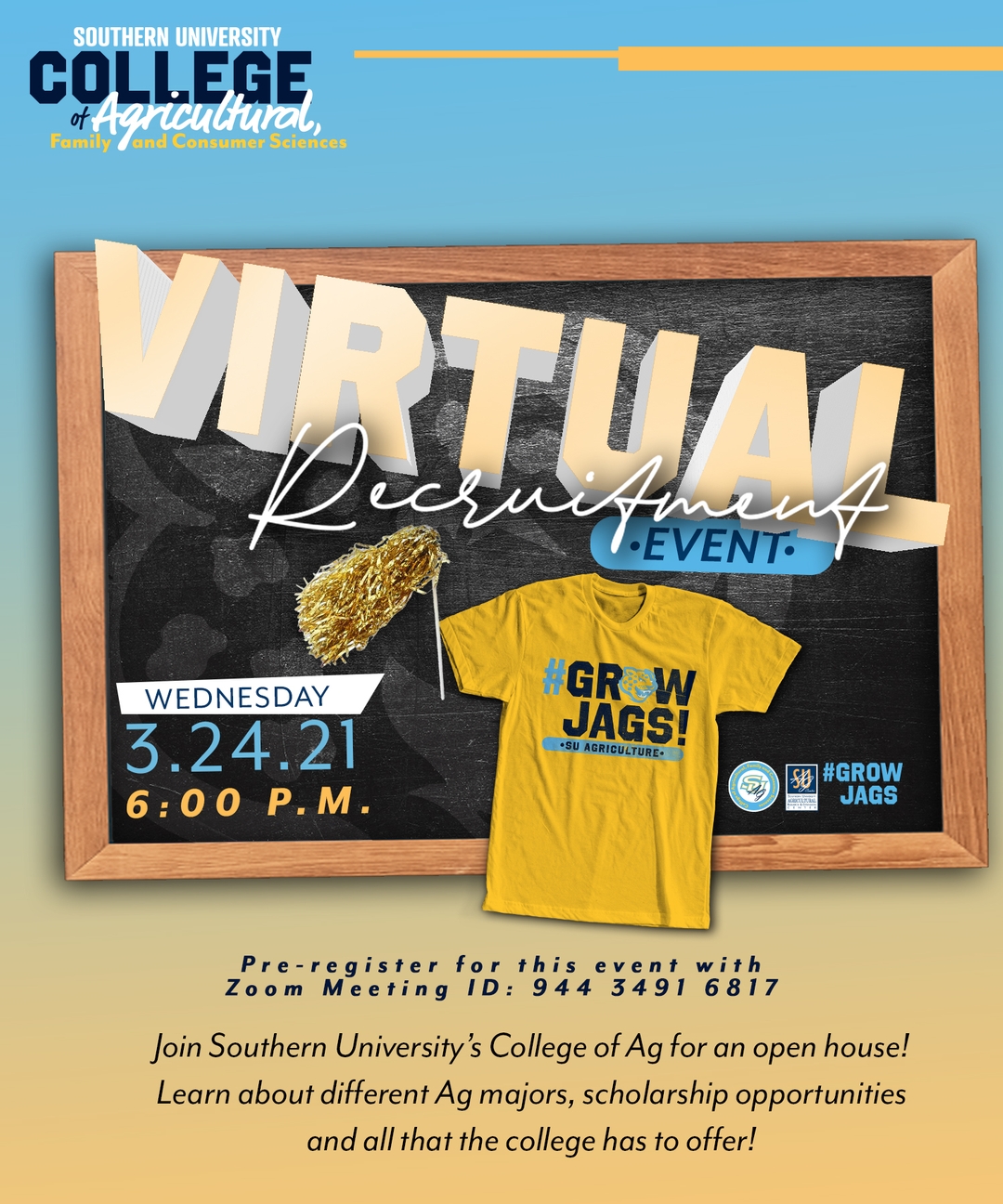 The Virtual Recruitment Fair is open to high schoolers, transfer students, and current SU students.
Baton Rouge, La. – The Southern University College of Agricultural, Family and Consumer Sciences (CAFCS) is inviting high school juniors and seniors, Southern University students, and students interested in transferring to Southern to its' virtual recruitment fair at 6 p.m. on March 24, 2021.
The virtual fair will introduce students to the many majors and career outlooks available in Agriculture, as well as the scholarship and internship opportunities available within the CAFCS.
The recruitment fair is free, but pre-registration is required. To pre-register, visit http://bit.ly/3bUbfoF.
For additional information or if you have questions, contact Saturn Douglas, CAFCS Recruitment and Retention Counselor, at saturn_douglas@suagcenter.com.
###