SU Ag Center set for the 2021 Morehouse Parish Black Farmers & Landowner Field Day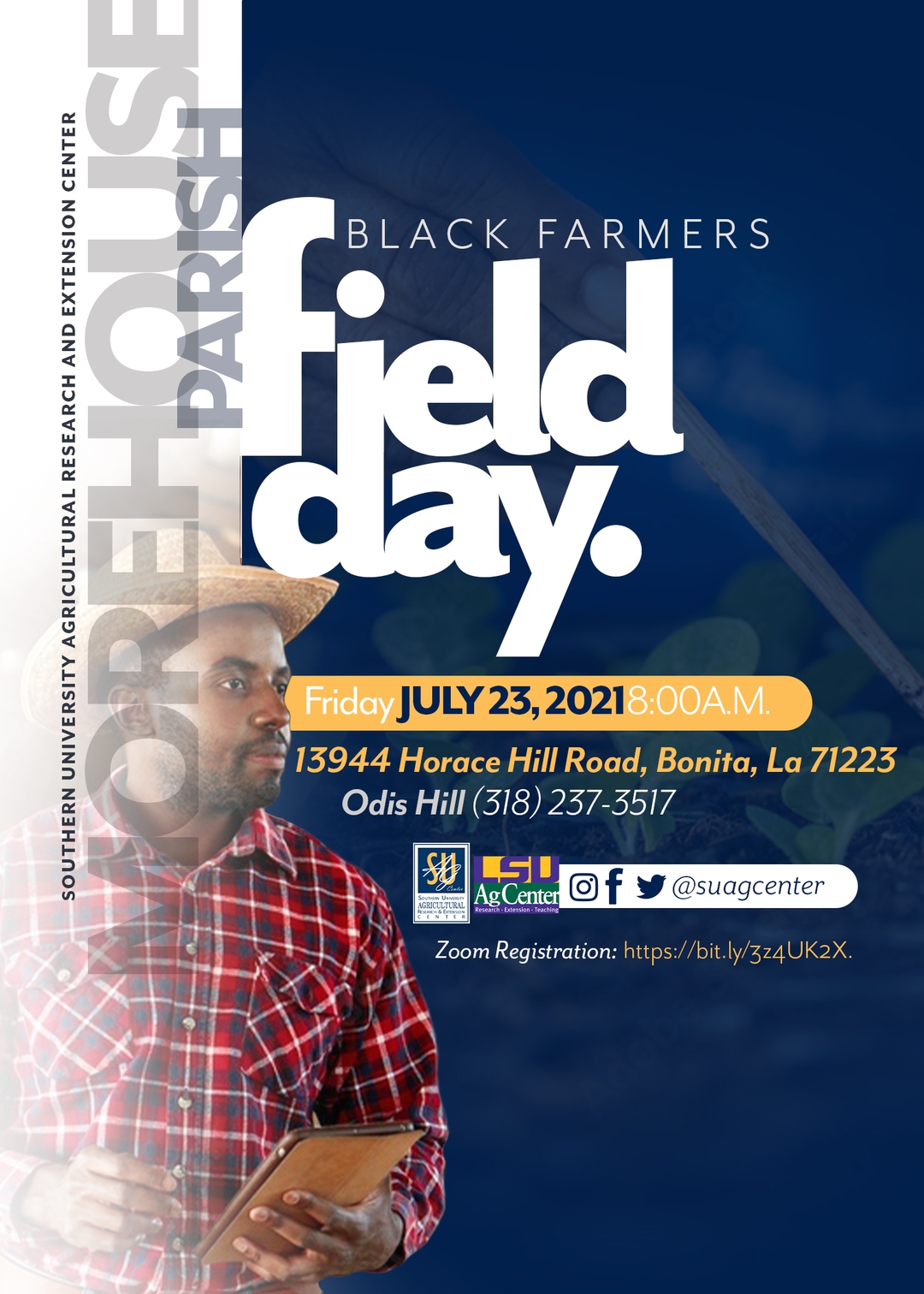 Baton Rouge, La. – The Southern University Ag Center, in conjunction with the LSU AgCenter and the Morehouse Black Farmers and Landowners Association, will hold its 2021 Annual Morehouse Black Farmers and Landowners Association Field Day on July 23, 2021.
The event will be held at 8 a.m. at Hills Farm, located at 13944 Horace Hill, in Bonita, LA.
"The audience will be educated on the UDSA's Debt Relief Plan for socially disadvantaged farmers, technology in corn and soybeans, and the production aspect of corn and soybeans during our field day," said Odis Hill, Assistant County Agent for the Southern University Ag Center.
Additional topics covered during the field day will include heir's property, field tours of single and twin row crops, and information on XYway Fungicides with starter fertilizer in corn.
Dr. Dewayne Goldman, United States Department of Agriculture Senior Advisor for Racial Equity to the Secretary of Agriculture and Natalie Baszile, author of the novels Queen Sugar and We Are Each Other's Harvest, will be guest speakers during the event.
The field day will be held in person and streamed virtually on Zoom. Individuals interested in streaming the field day should register at https://bit.ly/3z4UK2X.
For additional information about the Morehouse Parish Field Day, contact Odis Hill at 318-237-3517.
###