SU Ag Center's March 29, 2023 Campus Market has been postponed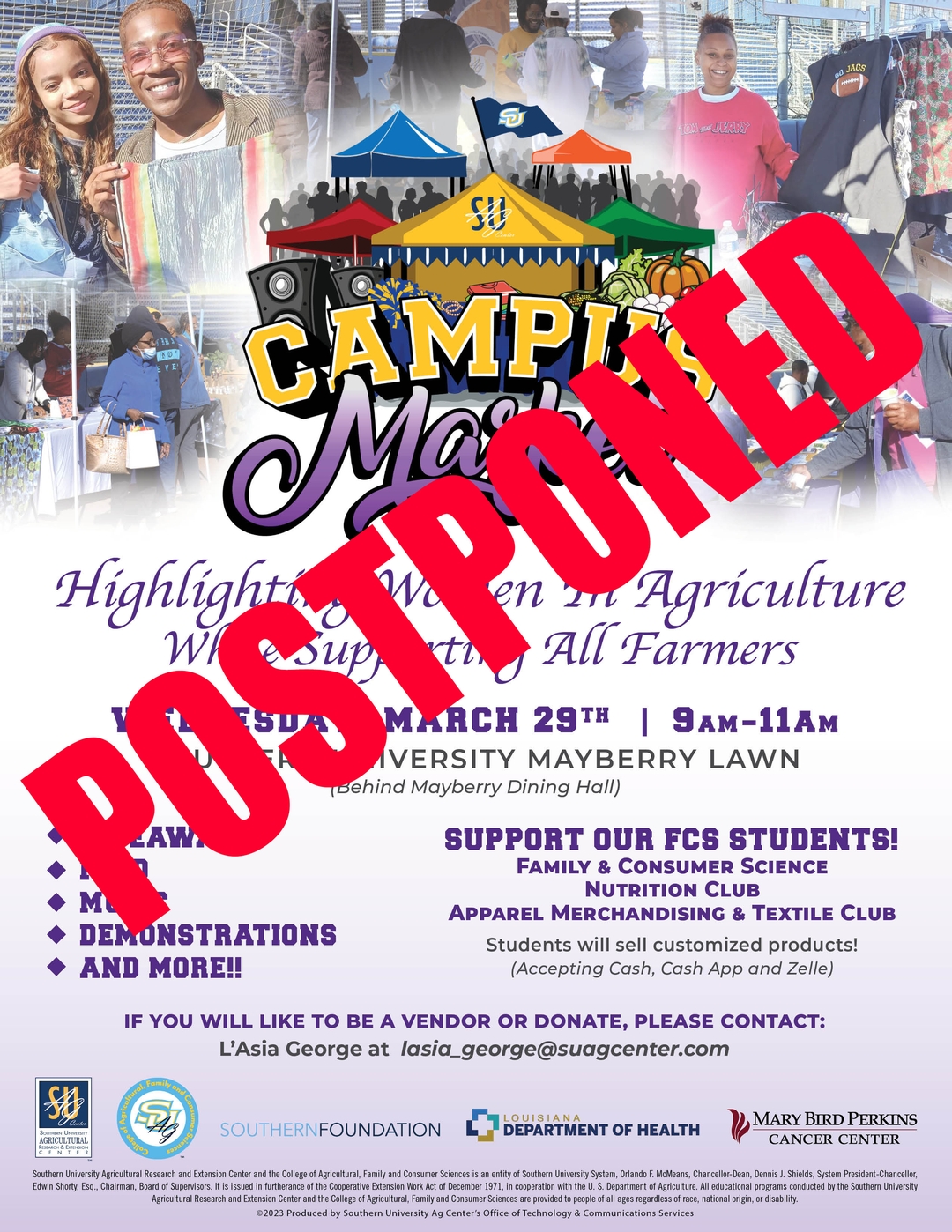 Baton Rouge, La. – The Southern University Ag Center has postponed its Campus Market until after Easter.
The event was originally scheduled to be held on Wednesday, March 29, 2023 from 9 a.m. – 11 a.m. on the lawn of the Mayberry Dining Hall on Southern University's campus.
The new date, time, and location of the Campus Market will be shared on the Southern University Ag Center's website and social media pages in the coming days.