Lessons learned by the SU Ag Center through the utilization of technology during COVID-19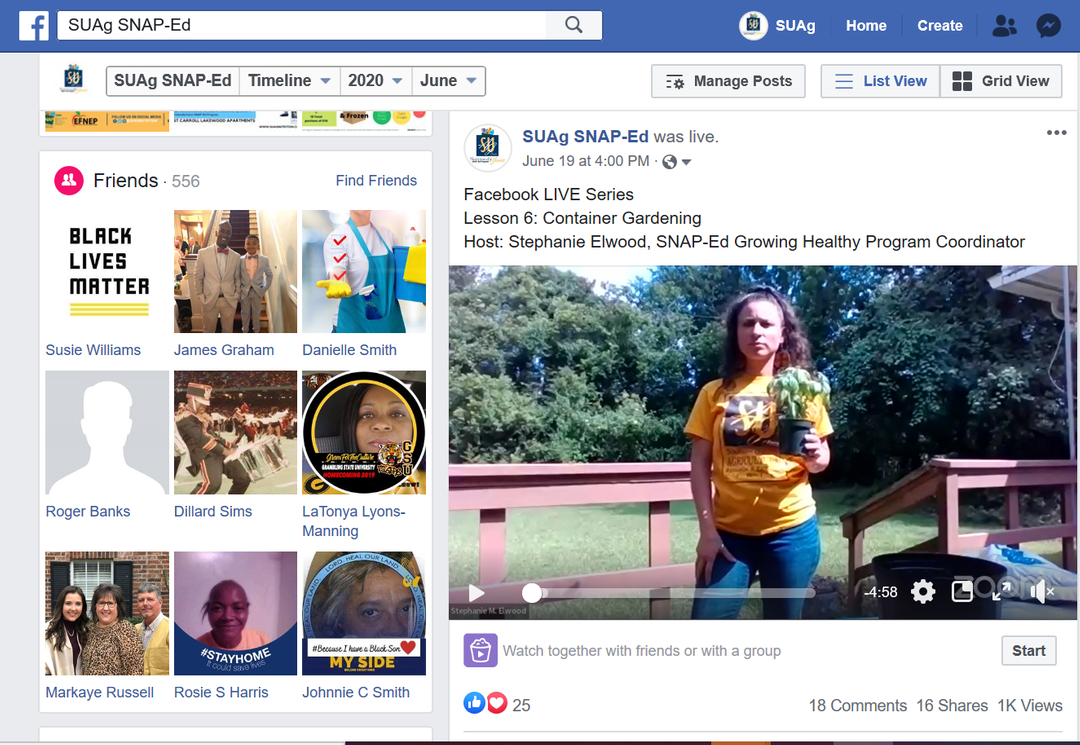 Baton Rouge, La. – The COVID-19 pandemic drastically impacted the traditional delivery of Extension programming for the Southern University Ag Center.
Regular face-to-face workshops and in-office visits conducted by our specialists and field agents were halted in March of 2020 to keep employees safe and slow the spread of COVID-19 during a time when the state was reporting the highest number of COVID cases per capita in the country.
During this shutdown period, our specialists turned to technology to continue providing assistance and training to our clientele. Several of our specialists will share the lessons they have learned from the use of technology and social media platforms in the delivery of Extension programming during the new normal.
"I have found, using technology and virtual platforms expands our reach for programming and allows us to engage diverse audiences," said Krystle Allen, Extension Associate for the SU Ag Center. "For example, people from across the nation joined us for a Procurement Conference and asked us to continue a hybrid format, so they can participate in future conferences that will be face-to-face. While our target audience is Louisiana citizens, it is awesome for Southern University's Cooperative Extension Program to have a national impact," expressed Allen.
This sentiment was also expressed by William Augustine, Coordinator of the SU Ag Center's Cooperative Extension's Enhancing Capacity of Louisiana's Small Farms and Businesses Certification Programs.
"We have connected with over 400 clients and trained them on a virtual platform since the pandemic started," said Augustine. "The Certification Programs have gained momentum and enrollment has increased due to the virtual training," he added.
Although we have seen successes in our use of technology, we have also identified the need for additional training among many of our small-scale producers.
"We tried social media and we discovered that many socially disadvantaged farmers and ranchers and veteran farmers were not as familiar with using their personal computers," stated Zanetta Augustine, Assistant Ag Specialist at the SU Ag Center.
She said instructions on how to access email, as well as coaching farmers on the use of platforms such as Zoom, had to be conducted to enable farmers to connect with their local cattle or vegetable groups.
"The training that we provided has changed many farmer's lives because they now have access to information for use in their farming operation," said Zanetta adding the many more hours of training will be needed for some farmers.
The SU Ag Center plans to offer computer training sessions on our Mobile Technology Education Center (MTEC) for producers throughout Louisiana in the coming months with social distancing and mask requirements.
These are some lessons that the SU Ag Center's Cooperative Extension Program has learned through the use of technology in the wake of COVID-19 while continuing to link our citizens to opportunities for success.
###